Steve Nash set to play for Inter Milan?
2.73K //
27 Jul 2013, 19:41 IST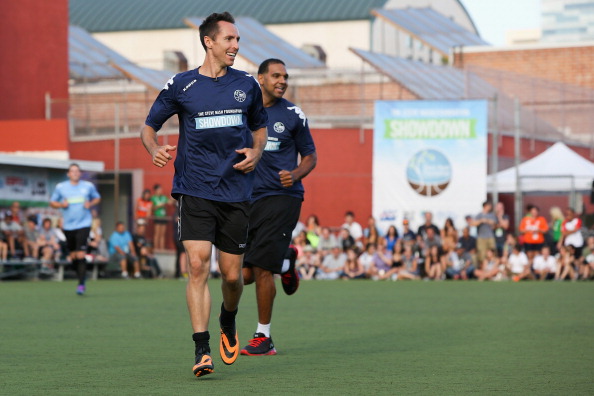 I guess having an ownership stake in the Vancouver Whitecaps wasn't enough for the 39 year-old.
Steve Nash is set to try out for the Inter Milan's Football Club. Steve Nash missed 39 games last season, and seems to be focused to get back in shape this summer.
Steve Nash grew up playing soccer and still has a love for the game. Inter Milan will participate in a tournament next week and Steve Nash hopes to participate in it. The winner of the tournament will be crowned on Aug 7th.
"It's a dream come true to get a chance to try out, not just to try out but to take the field with Inter Milan, one of the great, storied franchises in professional sports," Nash said in an interview with The Associated Press according to The Global and Mail. "I feel like a little kid."
Steve Nash may feel like a little kid but is he too old to participate in such an athletic sport, let alone he has played in the NBA for 17 years now.
Tryouts will take place in New Jersey according to a tournament official. "It's going to be a lot higher than it is playing basketball, for sure," Nash said according to The Global and Mail.
"I still get nervous for basketball games from time to time. When I get out on the court, I don't get nervous, but before. To go out there with guys that I look up to and watch play, it's definitely going to raise the nerves. I'll be really nervous and really excited." he said.
Steve Nash sure has some nerve trying out for a football team, the question is will he succeed?