Sunderland 0 - 1 Manchester United: Player Ratings
1.36K //
30 Mar 2013, 22:32 IST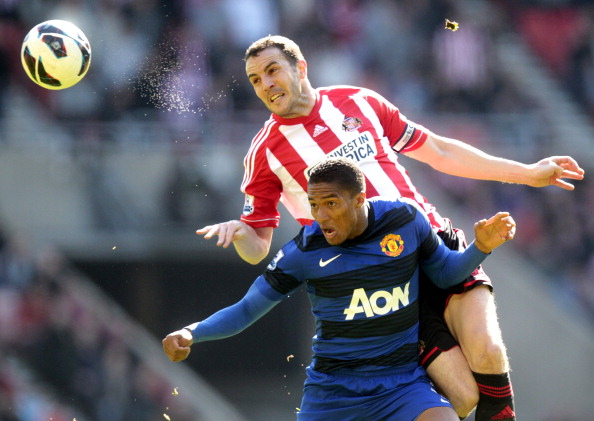 Simon Mignolet: 7
Kept Sunderland in the game with some impressive saves off Van Persie and Buttner in the first half. Didn't have to do much in the second half but pulled off a notable save to deny Van Persie at the end.
Phillip Bardsley: 4
Tried to get involved in the attacking sense but saw most of his shots fly over the crossbar. Was lucky to stay on after a horrible challenge on Buttner. Came off at the end.
Danny Rose: 5.5
Couldn't combine well enough with McClean with a very able Smalling in their way. Didn't have much to do against Valencia.
John O'Shea: 6.5
Captained the game and was under a lot of early pressure by Van Persie and Kagawa. Was relieved of those duties further in the game after Sunderland started attacking. Marshalled his team forward.
Titus Bramble: 5
Was in an absolutely awful position as Van Persie's shot took a deflection off him into the goal. Did improve as the game went on but often relied on his colleagues to get him out of sticky spots.
Alfred N'Diaye: 6
Tried to control Kagawa who ran rings around him in the first half. Kept him quite in the second and helped in maintaining vital possession for Sunderland as they pressed for an equalizer.
Craig Gardner: 5.5
Was completely bossed by Carrick and never really got into the game apart for short bursts towards the end but was unable to conjure up anything meaningful.
Adam Johnson: 4
Wasn't involved in the game and was completely shut out by the full backs. Put in some crosses without real conviction. Was replaced by Wickham in the 73rd minute.
James McClean: 5
Was found more in the defensive half than in the attacking. Failed to contribute while others in the ,idfield pushed forward in the second half.
Stephane Sessegnon: 3.5
Wasted several opportunities trying to go for glory. Frustrated himself and those around him with his wayward passes and rash decision making. A lazy and uninspired performance.
Danny Graham: 5.5
Worked hard and tried to pressurize the United defense without much luck. Wasn't helped by those behind him as they frequently lacked the perfect final ball when he occupied good positions.
SUBSTITUTIONS
Sebastian Larsson: N/A
Came on for Bardsley at the end but couldn't effect the game much.
Connor Wickham: 5
Came on for Johnson and was a little more pro-active but couldn't help his team conjure up the equalizer.
Jack Colback: N/A
Came on for Danny Rose.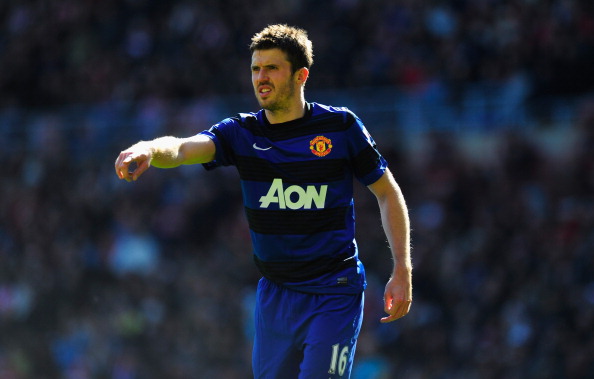 David De Gea: 7
Nervy in the beginning with some awkward clearances. Was brave in the second half to keep the Sunderland pressure at bay. Collided with a brick wall…er …Vidic, but did carry on. Very little actual saving to do.
Rafael: 6
Was involved in getting forward in the early part of the game. Came off after an injury to his groin in the 32nd minute.
Nemanja Vidic: 7.5
Had a stiff back in the beginning. Made important clearances and interceptions especially at the end when Sunderland were piling on the pressure. Was a beast in the air and was first to the ball whenever Sunderland threw the ball into the box.
Chris Smalling: 8
Was brilliant with Vidic in the beginning and held the fort with relative ease. Moved to rightback in place of Rafael when he was subbed off and still excelled in the role. Could improve his first touch as it got away from him on occasion. Also provided some support for Valencia. Showed that he was better at his role as rightback.
Alex Buttner: 7.5
Went forward without invitation and almost opened the scoring with a scintillating run. Put in a good shift in defense and was always responsible in his tackles. Made a very impressive attempt at Mignolet's goal towards the end.
Anderson: 6
Did try to impress with his driving runs and his one-touch passing. Tried putting pressure on Sunderland when they were on the ball. Didn't do much other than make daft faces at the goalkeeper when Van Persie took free kicks. Came off for Cleverley in the 85th minute.
Michael Carrick: 9
Was present all over the place with an amazing work rate. Very involved in attack as well as defense, not letting the ball reach Vidic or Evans. It'll be hard-pressed to find a fault in his performance today. Pulled strings with ease. Made a lovely pirouette turn at the end. Was instrumental in maintaining possession and keeping things calm when Sunderland were in the ascendency.
Ashley Young: 6.5
Was a threat always as he was an easy find out wide for players under pressure in the middle and threw in many crosses but did give away possession a lot. Combined extremely well with Buttner and helped him out at the back to handle Johnson. Drifted in and out.
Antonio Valencia: 6
Was relatively anonymous but helped out a lot in defense. Ran a lot to make up ground on both the sides of the pitch and showed some impressive pace but was let down by his terrible crossing and passing.
Subtle touches and turns and combined with everyone around him and was usually the focal point of attack. Usually got the ball from Carrick and Anderson and combined with Van Persie up front to effect damage. Came off for Welbeck with 10 minutes to go as he drifted off in the second half.
Robin Van Persie: 7.5
Was allowed a lot of time to get his shot away which took a deflection on its way in. Was involved in many of the attacks and really fought to get the goal he wanted. Was starved of service especially in the second half when he barely touched the ball. Dropped in deep later to help in linking up the play.
SUBSTITUTES
Jonny Evans: 7
Came on for Rafael in the 30th minute and did well in the heart of defense. Always calm and composed on the ball and barely put a foot wrong. His development as a center-back this season has been remarkable.
Tom Cleverley: N/A
Came on for Anderson for the last 10 minutes and was available around the midfield to link up the play.
Danny Welbeck: N/A
Came on for Kagawa for 10 minutes.