The 10 greatest club managers of our time – Jose Mourinho
3.75K //
06 Nov 2012, 22:12 IST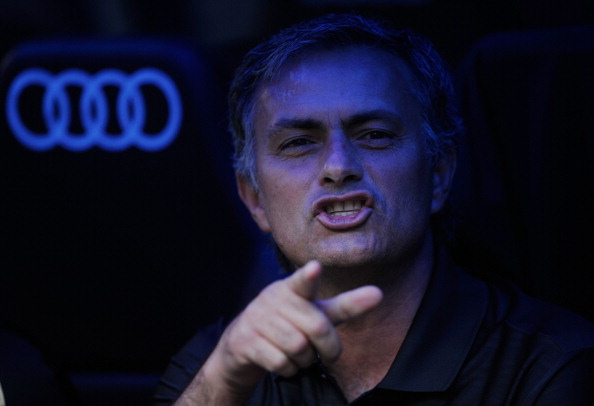 "Please don't call me arrogant, but I'm European champion and I think I'm a special one."
And with that zinger, Jose Mourinho announced himself to the English media on the day he was given the Chelsea job. He is not one to sit on the fence, the Portugese. He tells it how it is, and more often than not, follows through on his word. A lesser mortal would test the waters before taking a dip in the proverbial pool, but Mourinho dives right in. Not one to waste time, Mourinho rarely overstays his welcome at a club, and his average of 2 years per club is proof of his "roll-your-sleeves-up-and-get-to-work" philosophy. Like a hired gun, Jose Mourinho walks the world of football, collecting silverware on the way for those club chairmen who are willing to pay him top dollar. Job done, time to move to higher ground. There's always some one willing to hire him, for the man guarantees success at an astonishing rate.
7 league titles, 2 Champions League titles and 6 domestic cups in 12 years of management make Jose Mourinho one of the most successful managers of the modern era. An even more damning statistic is that since 2002, Mourinho has won at least one trophy in a calendar year. He is also one of only 4 managers to win league titles in 4 different countries –Portugal, England, Italy and Spain. It's hard to believe that at the start of his meteoric journey in the world of management, Mourinho was a Physical Education coach for five years.
Mourinho's love for football stemmed from watching his father, a professional player in Portugal. On the pretext of going to watch his father play in Lisbon and Porto, Mourinho would often be seen at the training ground, watching the players going through their paces. Opposition teams were not spared either, as Mourinho would scout rival teams well before his father's team was set to play them. It's fair to say he received a thorough footballing education despite not having a coaching license, simply by being around the players. Mourinho soon began looking for coaching jobs in his home town of Setubal and his unique style of coaching did not go unnoticed. Mixing theory with motivational and psychological techniques, Mourinho soon began to get the most out of the rudderless youth teams of his area. His big break came in 1992, when Sir Bobby Robson was appointed manager of Sporting Lisbon (now Sporting Club de Portugal) and needed a local coach to act as an interpreter.
Jose Mourinho's name came out of the hat, and as assistant manager, Mourinho went beyond his designated tasks and soon began absorbing knowledge from the English stalwart. Mourinho would later follow Sir Bobby Robson to rivals Porto and later Barcelona, all the while learning the tricks of the trade he would one day be a master of. The master-pupil relationship would end, for the time being, when Robson left Barcelona and was replaced by another football guru, Louis Van Gaal. Barcelona wanted to retain Mourinho as assistant manager, another example of how highly regarded he was even before he became a full-time manager. As both Robson and Van Gaal would later confirm, Mourinho was destined for big things, and having learnt first-hand from two legends of the game must have played a part in Mourinho's success.
When I spoke with van Gaal about going back to Portugal to be an assistant at Benfica, he said: "No, don't go. Tell Benfica if they want a first-team coach you will go; if they want an assistant you will stay."
The greatest of managers often have a unique way of getting the most of their players, and Mourinho is no different. Even if we keep aside the fact that his teams play quality football, his man-management skills alone have won him his players' loyalty and consequently, championships. Who can forget that priceless moment when Marco Materazzi, a tough-as-nails defender, sobbed uncontrollably on the shoulders of Mourinho when it was revealed that the latter was leaving for the greener pastures of Real Madrid hours after winning the Champions League with the Nerazzurri. Such was the emotional bond he shared with his players, most of them would probably not think twice about following him to different clubs. Deco, Carvalho, Quaresma, Paolo Ferreira are just some of the big names that were loyal to Mourinho and in return, he made them all a part of his all-conquering teams. He leaves a lasting impact on certain players, something which Zlatan Ibrahimovic can testify to. In his own words, the Swedish striker would be willing "to kill for Mourinho". That's how much he inspired his players, blurring the lines between devotion and fanaticism.
Although he comes across as an attention-seeking personality, in reality he is just someone with a deep understanding of human psychology and someone who likes to use the media as a tool for provocation. How else would you explain his constant feuds with managers and players alike? As Sir Alex Ferguson would testify, a manager can use the media, successfully at that, to send cryptic messages to mentally unhinge opponents even before setting foot on the field. Not one to mince words, Mourinho's verbal missiles are just that – weapons in themselves, capable of causing destruction and sending ripples through the world of football.
When I saw Rijkaard entering the referee's dressing room, I couldn't believe it. When Didier Drogba was sent off, I wasn't surprised." – Mourinho speaking after Chelsea's two-legged win over Barcelona in the Champions League in 2005, after it was reported that Frank Rijkaard met with the referee at half-time.
When he is not gouging the eyes of his opponents or pompously celebrating an away victory in front of the home crowd, Mourinho can be seen holding engrossing press conferences and sharing anecdotes with the assembled journalists. The fighting, the mud-slinging, the name-calling – it's all smoke and mirrors. Behind it is a hard taskmaster who shields his players from the invasive media and makes himself the topic of the conversation. The players do their work on the ground, Mourinho plays the media and the fans.
But it is his way of dealing with the press and rival managers that made him lose out on the one job he coveted. In early 2008, when the bigwigs at Barcelona were drawing up a list of potential candidates to replace the soon-to-be-sacked Frank Rijkaard, Mourinho's name was among the first to be penned down. Jorge Mendes, Mourinho's agent and a highly influential figure in almost every big-money deal, had sounded out the Barcelona board about his client's wishes to manage the Blaugrana. But the higher-ups at Camp Nou felt that with Mourinho at the helm and his notorious track record as a bad boy, there would "too many fires to be put out" over the course of the season. In the end, Pep Guardiola was chosen over Mourinho, a rejection that haunts the Portugese till date.
"Mourinho was a bit poisoned by the fact that he was rejected. We are the dream club, at this stage. With these players, Barcelona is the best thing that can happen to a coach." – Marc Ingla, ex-VP, Marketing and Media at FC Barcelona
No one knows how long he will stay at Real Madrid, but when his job there is done, there will be a long queue of suitors waiting for his signature. Managers like Jose Mourinho need not worry about their next paycheque; they are head-hunted and more often then not, offered a blank cheque. Challenges are what motivate the Portugese, and with new markets opening up, who knows where his next move will be. Perhaps Germany or France, the only real frontiers left to conquer. Maybe even an international team. Mourinho is open to new cultures and countries, which can be judged by the fact that he is fluent in Italian, Catalan and Spanish; languages he learnt after taking charge of teams in different countries. For Jose Mourinho, the only constant is change. New players, new locales, a different kind of challenge.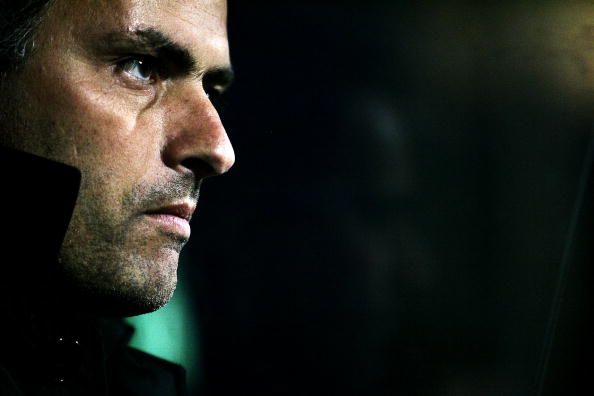 The only hope is that he remains in management for a while and doesn't burn out, because he is one of a kind. And football will be a whole lot poorer when he finally decides to walk off into the sunset.
"If I had wanted to be protected in a quiet job, I could have stayed at Porto. I would have been second, after God, in the eyes of the fans even if I had never won another thing."