The awesome trio for Manchester United on Boxing day
1.22K //
27 Dec 2012, 22:08 IST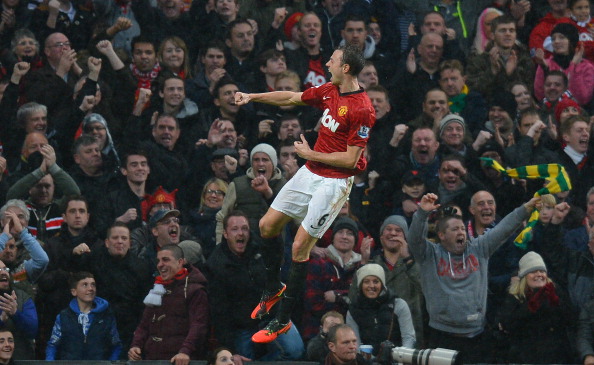 Manchester United fans wouldn't have expected a better gift on the Boxing Day when they saw their team on top of the table with a lead of 7 points over rivals Manchester City. Manchester United came back from behind 3 times to ensure a scrappy yet spirited win over the Magpies. Definitely, it wasn't one of those usual comebacks for Sir Alex Ferguson who was looking more animated throughout the game; constantly on the byline, asking the team to dig deep. Manchester United started the game lethargically with defenders giving away possession quite cheaply in the opening 45 minutes. Second half was more of the same and the goal from Papiss Demba Cisse almost reminded of the Tottenham Hotspurs game. But soon after, Manchester United showed their resilience by doing exactly what they are entitled to do. The victory was built on three super performers viz. Patrice Evra, Robin van Persie and Michael Carrick.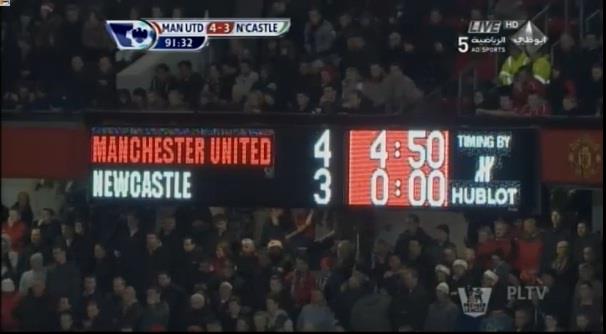 1) Patrice Evra: Buttner effect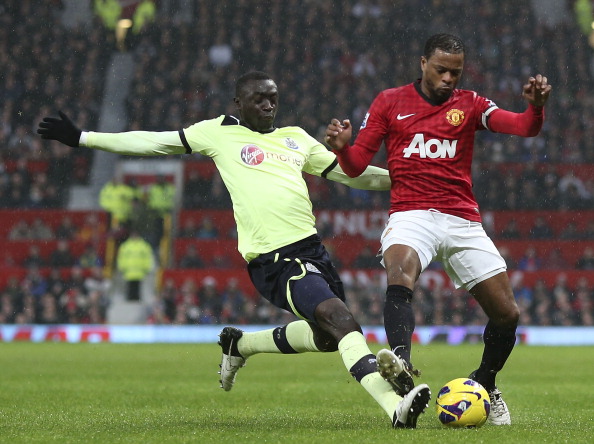 Patrice Evra's performance as an attacking player has surprised many. In contrast to this season, he used to play quite defensively in the previous seasons. But it seems the arrival of Alexander Buttner has really put the Manchester United skipper on his toes. The classic goal scored by Alexander Buttner on his debut match against Wigan Athletic proved to be a reference point for Patrice Evra, who tenaciously scored a goal in very next match against Newcastle United at St. James Park back in August. Of course, Patrice Evra's ability as a defender is still questionable. But for the time being, he's doing a better job than previous season. Full credit has to go to Sir Alex Ferguson for bringing competitiveness for every position. At the moment, United has at least 2 quality players for a single position. The advantage of this competitiveness is that it brings the very best out of the players. Patrice Evra, being the most influenced by the competition, has already netted 4 times this season and has looked a live wire while going forward.
2) RVP with a different role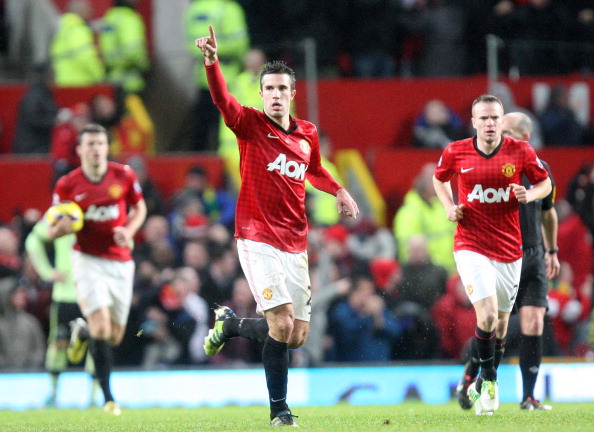 Not mentioning his unassailable goal scoring record, the thing that impresses most about Robin Van Persie, is his adaptation of game style according to the different situations. He is not one of those old fashioned Centre Forwards who would always like to play upfront. With Rooney out injured, it was quite a dilemma for SAF about the particular position free role that Rooney plays. At the end of the first half, things started looking worrying as United only managed 3 shots on target. Definitely, the link between mid-fielders and strikers in the form of Rooney was missing. But as the second half progressed, Robin Van Persie started filling the shoes of Wayne Rooney, constantly going deep to receive the ball and creating the chances. In his presence, Antonio Valencia looked a very different player from his earlier self this season. His interchanging with Ryan Giggs pestered the Newcastle right back time and again. With Rooney out of 3 weeks, this performance as a playmaker will come as a relief for Sir Alex Ferguson.
3) Michael Carrick: the maestro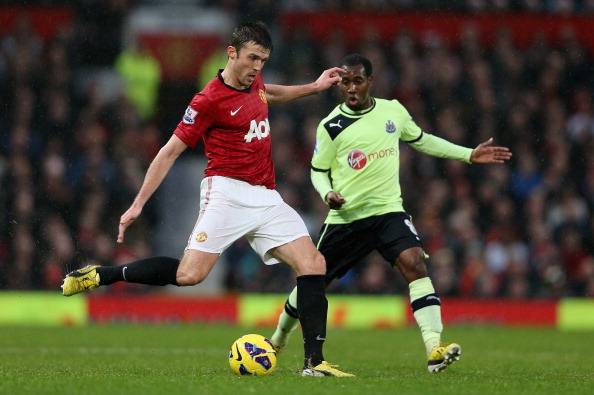 Week in, week out he is one of those three players who is sure to start the game, along with Evra and Robin Van Persie. Often termed as 'the most underrated midfielder', Michael Carrick has really started showing consistency in recent times. The distinct feature of Carrick's game this season has been his conversion rate; it's not the number of passes that he completes but the number of passes that lead to goal scoring opportunities. The telepathic exchanges between Robin Van Persie and Carrick have been a treat to watch. Michael Carrick is one of the reasons why United's midfield looks so organized. Although sloppy sometimes in giving away ball, the way he dictates the pace of the game by holding the ball reminds more of Xabi Alonso. He had a great night with 2 assists; one of them to RVP and the other one served to Chicharito with a knife and a fork to finish off the game. It is high time for Roy Hodgson to see Michael Carrick as a contender for the holding midfield place in three lions' squad.