The battle for Madrid: Real vs Atletico
872 //
01 Dec 2012, 11:30 IST
Stadium: Estadio Santiago Bernabeu
Referee: Alberto Undiano
Kick-off: 2:30 AM (IST), Sunday, 2nd of December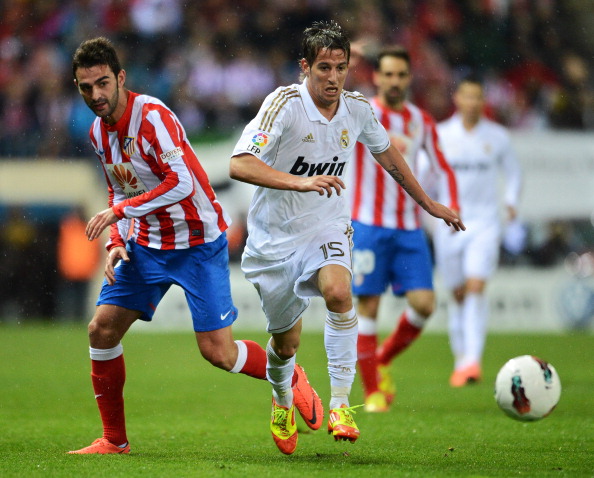 It has been over a decade since the Madrid derby generated this much excitement and garnered so much attention of the footballing world. In fact, the consistency of Atletico Madrid, who are by no means a one man team, has astounded and delighted in equal measure, building up the hype around this derby day encounter; only further enhanced by Real's unpredictable mixed form this season. In fact, it is for the first time since the '95 – '96 season that Atletico are bringing an unbelievable 8-point lead into the home of their neighbours, who currently sit 11 points behind league leaders Barcelona; and one must remember, Atletico were crowned the Spanish champions that season.
Real Madrid slipped up yet again in the league last weekend, losing 1 – 0 to a Betis side who had been beaten 5 – 1 the previous weekend. Another slip, especially one in this game, may well signal an early wrapping up of the trophy from Real's grasp to be handed over to either Barca, or Atletico, who are never likely to lose an 11-point advantage. This is a fact Jose Mourinho will have made sufficiently clear in the minds of his players, and should see a Madrid team take the pitch with vastly more desire than that displayed last weekend. For Atletico, however, it will be the joy of beating limelight hogging Real that will be slightly more inspirational than the theoretical possibility of emerging from the weekend as the La Liga table toppers. Quite sufficient incentive, one must say.
Real Madrid: W W D L W
Madrid have been decidedly below the giddy heights of last season thus far this year, and have won just 8 of their 13 games, as opposed to their opponents' 11. In Europe, as well as domestically, Madrid have failed to dominate in spite of having a squad capable of doing so. A look at the numbers quickly points out the problematic area to be the dip in form of Cristiano Ronaldo. The former Manchester United man has banged in 12 goals in the league this season, playing as a winger, and is followed at a distant second by the injured Higuain with 7. None of the others have manage more than 2 goals a piece, with some spotty finishing on display, causing frustrating viewing for their fans.
However, it is true that the Los Blancos have been fairly unstoppable at home thus far, with 12 goals in their last 3 competitive games at home, and some liberating performances. They also possess the second best defensive record in the league at the moment, and it should be interesting to watch it clash with the third best attack in the league tonight. The 3 – 0 midweek cup win over Alcoyano would have soothed some nerves after last weekend's performance, and a win tonight would go a long way in calming them down further.
Atletico Madrid: W W W W W
 Atletico, in contrasting fashion, have been a picture of consistency thus far, with the same well oiled machine pulling off the results week in and week out. Apart from Falcao, who has been absolutely outstanding for the visitors, the Los Rojiblancos owe their current positioning in the table mainly to Turan, Mario Suarez, and Koke. The Atletico midfield has been in top form this season, and when the turn comes tonight, might even outshine their much fancied opponents. Pace is key to Atletico's style of play, with the ball often being played in from the wing, and plenty of attempts on target; something that is a real problem for Real while defending.
 With five wins in their last five competitive fixtures, there is no arguing that Diego Simeone is doing something right for the rightful champions of Europe. The fact that three of them have been 1 – 0 victories, and all of them have been clean sheets for Thibaut Courtois speaks volumes for the young 'keeper and the defenders in front of him. They will prove to be tough to break down, especially for a Real side that is slightly low on confidence, and has an off key Ronaldo in their ranks.
Injuries, Concerns & Suspensions
Real Madrid: Gonzalo Higuain, Marcelo Da Silva, Michael Essien, Raul Albiol.
Atletico Madrid: Cristian Rodriguez.
Cristiano Ronaldo vs Juanfran Torres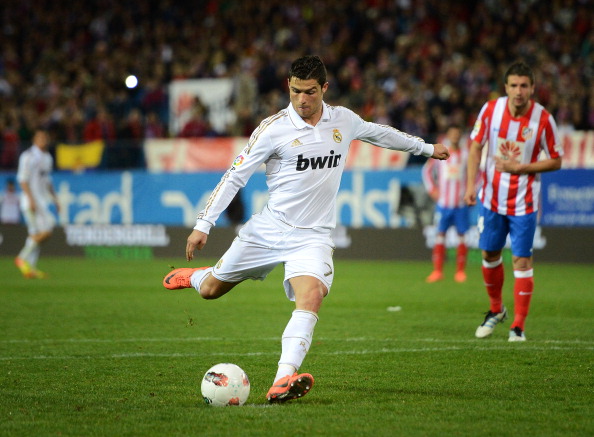 Much has been said above about Ronaldo being slightly off the mark at the moment, but what has not been mentioned is how this has been due to some dire, yet excellent defending by the oppositions. From Manchester City and Dortmund to Betis, Ronaldo has, and always will be marked tightly for the entire 90 minutes, leaving him with much more to do than most other people on the pitch. As someone who loves a challenge, though, one can bet that the Portuguese winger would have a plan or two up his sleeve tonight, for Juanfran, who will hope to keep the Real man away from the Atletico penalty area. An interesting contest as always, when Ronaldo is involved, unless of course, the dashing midfielder is actually looking to make an exit from Madrid.
Radamel Falcao vs Sergio Ramos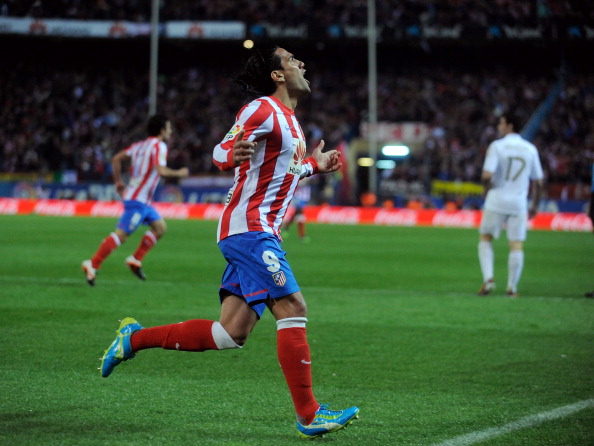 Falcao, simply put, is a lean mean goal scoring machine. Equally adept at finding the back of the net with head or feet, the forward has scored 11 times already in the league, including 5 penalties; something that Ramos will try his best not to concede. Falcao is extremely predatory by nature as well, beating offside traps, and getting into positions that split second earlier than most others around him, leaving him the opportunity to finish with ease. A natural fullback, Ramos' tendency to venture forward sometimes gets the better of him, and if he gets caught out doing so, expect Falcao to make him pay.
Plenty of goals, hopefully. Both sides have the necessary firepower to go toe-to-toe in a giant slugfest, which should be a thrilling watch for the spectators. In addition, neither side has a tendency to sit back and watch the game played in front of them, and likes to be in control and create chances. This should make for some end-to-end action, and some headline grabbing action come the whistle.