The BEST of Mourinho!
1.78K //
12 Dec 2012, 23:52 IST
With every passing day, the departure of Jose Mourinho from Real Madrid looks all the more inevitable. It surely looks as though the 'Special One' is going to leave the Spanish champions come May, and probably come back to England. Chelsea, Manchester United and Manchester City are the possible suitors, with Chelsea and United in pole position. Every Chelsea fan would love him back at the Bridge, but when it comes to managers, Roman has the final say (And also Gourlay, to an extent). And there wouldn't be a better person to replace  Sir Alex Ferguson at Manchester United than Mourinho. At least that's what United fans and Ferguson himself thinks.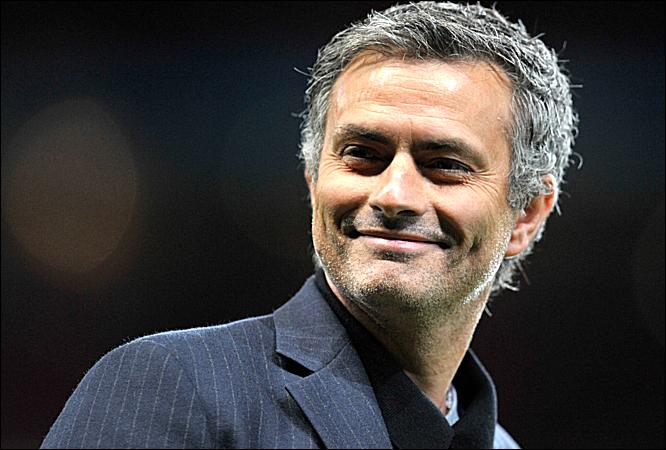 With Mourinho's return to England on the cards, let's take a look at a few of Mourinho's top 'catchy' quotes:
1. "Please don't call me arrogant, but I'm European champion and I think I'm a special one." – Mourinho on himself,when he joined Chelsea.
2. "Three years without a Premiership title? I don't think I would still be in a job." – Mourinho hits back at Benitez, after the latter criticized Jose.
3. "Wenger has a real problem with us and I think he is what you call in England a voyeur. He is someone who likes to watch other people. There are some guys who, when they are at home, have this big telescope to look into the homes of other people and see what is happening. Wenger must be one of them – and it is a sickness." – Mourinho on Wenger, during his time at Chelsea.
4. "Barcelona is a cultural city with many great theatres and this boy [Lionel Messi] has learned very well. He's learned play-acting." – Mourinho on Messi's 'acting' that got Del Horno sent off in 2006.
5. "As we say in Portugal, they brought the bus and they left the bus in front of the goal. I would have been frustrated if I had been a supporter who paid £50 to watch this game because Spurs came to defend." – Mourinho after a match against Spurs, where they played defensive football, which Mourinho wasn't a fan of.
6. "For me, pressure is bird flu. I'm feeling a lot of pressure with the problem in Scotland. It's not fun and I'm more scared of it than football." – Mourinho's refreshing take on pressure.
7. "If they made a film of my life, I think they should get George Clooney to play me. He's a fantastic actor and my wife thinks he would be ideal." – Mourinho on his doppelganger.
8. "The style of how we play is very important. But it is omelettes and eggs. No eggs – no omelettes! It depends on the quality of the eggs. In the supermarket you have class one, two or class three eggs and some are more expensive than others and some give you better omelettes. So when the class one eggs are in Waitrose and you cannot go there, you have a problem." – Mourinho indirectly criticizes Roman's decision in buying players.
9. "My wife is in Portugal with the dog. The dog is with my wife so the city of London is safe, the big threat is away." – Mourinho on his escaped Yorkshire Terrier.
10. "Young players are a little bit like melons. Only when you open and taste the melon are you 100% sure that the melon is good." – Mourinho on developing Chelsea youth players.
11. "If I wanted to have an easy job, working with the big protection of what I have already done before, I would have stayed at Porto – beautiful blue chair, the UEFA Champions League trophy, God, and after God, me." – Mourinho on his challenges at Chelsea.
12. "The way they are, tomorrow we will probably read I am to blame for the volcano. Maybe I have a friend in the volcano and I am responsible for that." – Mourinho on Barcelona's complaint about their two day delay en route to their Champions League semi-final against Inter because of the Icelandic volcano eruption in 2010.