The Best Young English Players On FIFA 13
4.33K //
01 Nov 2012, 11:46 IST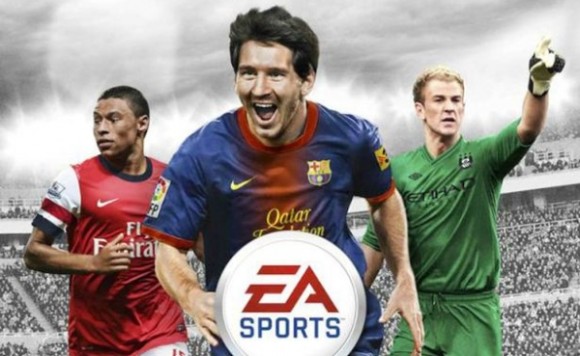 Starting with the two English players with the highest potential on the game:
Jack Wilshere has a current rating of 82, but has a potential of 90
Joe Hart has a current rating of 84 and can reach 86 overall.
However high these players may reach though, they will already cost you a small fortune to buy on the game, so maybe not the best buys for you managers, unless you are managing the likes of Real Madrid or Manchester City.
Plenty of the current England U21 squad are also recognised in the manager mode, with very high potentials, a positive reflection some of the up and coming talents within the England setup. This includes keeper Jack Butland (69 overall that can reach a potential of 85), Jack Rodwell (77 to 85), Josh McEachran (71 to 85), Raheem Sterling (69 to 84), Alex Oxlade-Chamberlain (76 to 85) and Nathaniel Clyne (73 to 84) just to name a few.
Despite this however, they will also not be the cheapest on the game, mainly due to many of them already playing for top Premier League teams, and already reaching moderately high overalls of nearly 70 and above.
So what players can grow the most from their original overall to potential overall?
17 year old Adam Campbell of Newcastle United is the player with the most potential growth amongst theEnglish players, going from a low 50 overall to reaching a solid 77. A 27 point growth, and a perfect buy for some of the lower league teams.
As well as Adam Campbell, both with a potential overall growth of 25 points each are Southampton left-back Luke Shaw and Plymouth Argyle striker Matt Leiconte. When comparing those two specifically,Luke Shaw's rating rise to 83 tops that of Lecointe's, who goes from a 55 to 80.
Other very worthy mentions go to:
QPR's Sam Magri, who can reach a potential of 76, 22 points higher than his current rating of 54
Southampton CM James Ward-Prowse would also be a great buy, with an overall rating of 64 that can reach a huge 84
Max Clayton, Josh Vela, Ravel Morrison and Jack Robinson can also be expected to reach potentials of and in excess of 80 overall, all with potential growths of 18 and more points.
An ideal squad made up of young English players would be as follows.
Jack Butland – Birmingham City – 69 to 85
Alex Smithies – Huddersfield Town – 68 to 80
Jason Steele – Middlesbrough – 68 to 78
Nathaniel Clyne – Southampton – 73 to 84
Joe Riley – Bolton Wanderers – 65 to 80
Steven Caulker – Tottenham Hotspur – 74 to 84
Jamal Lascelles – Nottingham Forest – 62 to 80
Rhys Bennett – Rochdale – 62 to 77
Liam Moore – Leicester City – 61 to 75
Luke Shaw – Southampton – 58 to 83
Jack Robinson – Liverpool 63 to 81
Nathan Redmond – Birmingham City – 69 to 84
Michail Antonio – Sheffield Wednesday – 66 to 80
Conor Coady – Liverpool – 60 to 78
James Ward-Prowse – Southampton – 64 to 84
Tom Carroll – Tottenham Hotspur – 65 to 78
Ross Barkley – Everton – 70 to 84
Michael Jacobs – Derby County – 63 to 76
Ben Marshall – Leicester City – 68 to 78
Raheem Sterling – Liverpool – 69 to 84
Harry Kane – Norwich City – 67 to 79
Adam Campbell – Newcastle United – 50 to 77
Connor Wickham – Sunderland – 69 to 83
Benik Afobe – Bolton Wanderers – 66 to 82