The Bucharest debacle – Thoughts, analysis, inquest!
724 //
08 Mar 2013, 18:25 IST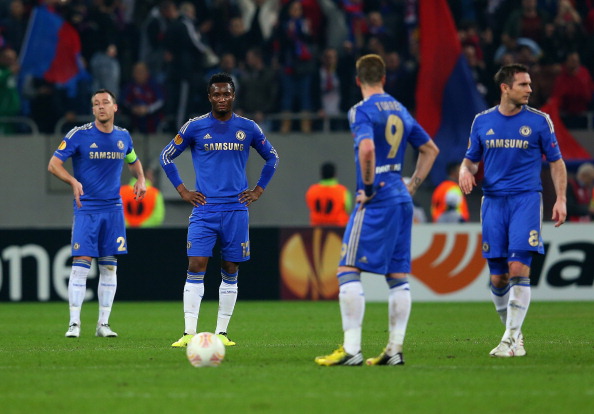 The best thing I can say about this game is we didn't turn up and only lost 1-0 to a very ordinary side that we should, on paper, overcome at Stamford Bridge.
The surface left a bit to be desired, but the collective Blues' performance smacked of utter disinterest and a lack of pride, passion and self-belief.
There are a number of key issues that helped to determine the outcome of this game.
Team Selection
John Terry played as the right-sided centre-back, alongside David Luiz. With Ryan Bertrand playing at left back, our captain and leader of the back line should have been alongside him.
Ryan Bertrand is a good guy. Sadly, I don't see a long-term future at Stamford Bridge for a player who less than 12 months ago started in Munich.
The penalty he conceded was questionable, but allowing their striker to get goal side gave him the chance to get it. Steaua doubled up on both full backs and he looked nervous, at best, throughout.
Branislav Ivanovic's indifferent run of form continued, with ball-watching his biggest area of concern. Even the goals have deserted him. He had no protection from Benayoun in the latter's 63 minutes on the pitch.
Lampard and Mikel will never be my favoured double pivot. Frank played deeper than normal but of the two, and Mikel looked marginally better on the night.
On the rare occasions we didn't treat the ball like something to be kicked as hard and high as possible, the movement of the ball was far too slow and from side to side.
Yossi Benayoun started. Why? His contract expires at the end of the season (not the only former Scouser who will be moving on), so there is no point putting him in the shop window.
He missed comfortably our best chance of the game after interplay with Hazard, and the end of the season cannot come soon enough for him. You know your number's up when West Ham send you packing at Christmas.
Marko Marin looked as bright as anyone when he came on, and should have started ahead of Benayoun.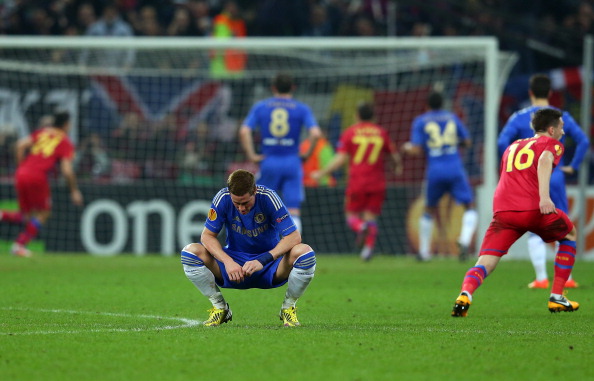 Fernando Torres: no pace, no desire, no goals. The Scousers really did a number on us and with Lukaku loaned out, he still gets 90 minutes regularly. It is only ever a matter of time before he loses the ball, falls over or both. Moses should have travelled and started in Torres' place, whether he starts on Sunday or not.
Bench strength
4 defenders, a goalkeeper, Mata and Marin adds up to, er.., no striking plan B. Islam Feruz? Just for the experience with 15 minutes to go (heaven forbid giving him more). To have 24 players on loan and already have racked up 50 games this season looks more ridiculous every game. Michael Emanolo, please do the decent thing: put your hand up, admit you're not up to the job, take your pay off and close the door behind you. Thanks.
Tactics
As we did in Prague, we elected to sit deep and invite Steaua on to us. We did not press the ball (Fernando, it starts with you) and ball retention seemed alien, with Eden Hazard in particular (though he was not alone) unable to complete a number of short, routine passes.
With Torres up front, why keep lumping the ball forward, only for it to come straight back? The definition of madness is doing the same thing repeatedly and expecting a different result. We bypassed the 3 play makers time and again, rendering them nullified for tranches of the game.
We seemed to settle for 1-0 a long way out. Apart from being beaten up, this is one of the worst results in European football. We have to win by 2 clear goals at The Bridge. If Steaua score, will we score 3? I have my doubts, accepting they are not a great side by any stretch of the imagination.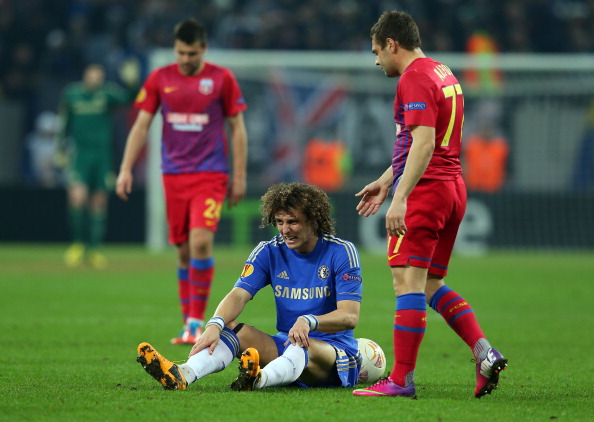 The salaries of the 13 players deployed vary from £6K to £25K per day. Is it too much to ask in a scrappy game for us to compete for the 2nd ball? Not one player showed the passion and pride of wearing the Blue shirt. The 620 Blues' fans who made the trip deserved better, and in a stadium of 53,000 cannot be blamed for creating the "wrong kind of atmosphere". All of which brings us neatly on to…
You know who
Much as I wish Benitez had never been allowed within a mile of Stamford Bridge, it is clear that he will remain in post until 19th May, when, regardless of the result, SW6 will be having a party. Until then, he's here to stay.
Leaving aside his Scouse history, past comments and massive ego, my objection to him is that his tactics are outmoded, his football is not great to watch and he just doesn't have what it takes. One freakish night in Istanbul doesn't make a lucky manager a good manager.
Looking ahead, I don't expect us to get a positive result against United on Sunday (though I sincerely hope I'm wrong).
For that reason, the Europa League, much derided it may be, is our best chance of silverware from the embers of our season. We must turn up in a week's time and deliver a performance to be proud of.
Carefree.