The Footy Mumble: Beckham quits L.A, Walcott set for exit?
1.76K //
20 Nov 2012, 17:54 IST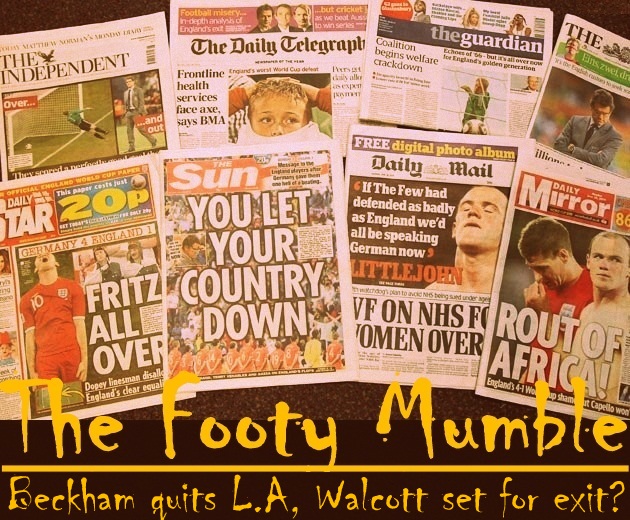 Pirlo claims failed Chelsea move in 2009
AC Milan legend and current Juventus star Andrea Pirlo has claimed that he almost moved to Chelsea in 2009.
The Italian play maker, then at Milan, revealed in an interview to the Daily Mail, how close he came to moving to the London club along with coach Carlo Ancelotti.
"I had already started negotiating with the people at Chelsea but then finally Milan didn't let me go. That's why I stayed."
He went on to add, "Certainly it would have been a different experience that I'd have liked, especially when I was 30 years old. So why not? But unfortunately it didn't happen."
While Ancelotti was sacked in May 2011, Pirlo left Milan and joined Juventus before the start of the current season.
David Beckham has announced his intention to leave MLS side L.A Galaxy at the end of the current season.
The defending champions of the MLS will face Houston Dynamos on Dec.1 for the MLS Cup, and for Beckham, it will be his last game with the side.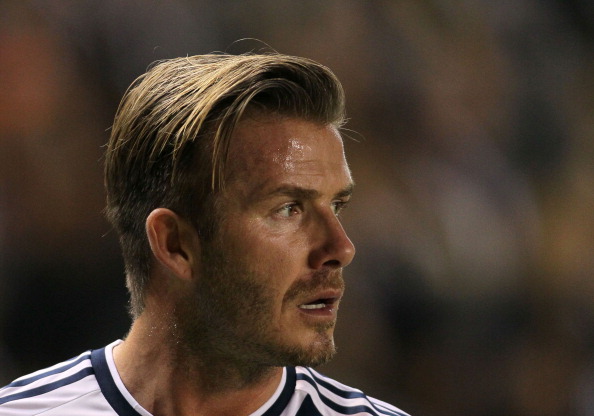 His statements reveals his desire for a new challenge, with the midfielder saying,  "I've had an incredibly special time playing for the LA Galaxy, however, I wanted to experience one last challenge before the end of my playing career." …."I don't see this as the end of my relationship with the league as my ambition is to be part of the ownership structure in the future."
Milan want Pastore, Walcott for exit
And in today's transfer round-up, cash strapped AC Milan will break their piggy bank to buy PSG midfielder Javier Pastore, or so claims Goal.com.
The club is apparently ready to pay £16 million plus Ignazio Abate for the 23 yr old who cost PSG around £32 million. Needless to say, this story is yet another of the millions of fake news stories that pop up just before and during every transfer window.
In more believable news,  Theo Walcott could be set to leave Arsenal for a club outside the Premier League says the Guardian, with the Bosman law allowing the midfielder to sign a pre-contract as early as January.
The Guardian mentions no names of the interested club, with Manchester City, Liverpool and Chelsea all mentioned as alternatives within the Premier League.
The Metro also adds to the exit speculation, and says that the 23 yr old could leave for as little as £400,000, a major loss for Arsenal, after the £5 million they paid for him.
F.A awards 4 game ban for racism…guilty or not
Mark Clattenberg, the referee accused by Chelsea of racial abuse will miss a fourth straight game with a judgement by the F.A still pending.
4 games? Brings to mind…John Terry! The Chelsea captain misses 4 games after being found guilty of racial abuse while Clattenberg has missed the same amount before any verdict!
Where's the fairness, we wonder… Will Chelsea apologise to Clattenberg if found not guilty? Will he be compensated by the F.A? Will Clattenberg take legal action against Chelsea?
Have to wait a while for answers to those, I'm afraid.
And here's another example of the hypocrisy: Clattenberg's own complaint against Chelsea players who barged into the referees' room after the match is yet to be taken up by the F.A.
And in today's video of the day, watch this amazing goal in a match in Romania that will give even Zlatan Ibrahimovic's goal against England a run for its money!