The Footy Mumble: Milan's mystery physio, Neymar's wonder goal
6.47K //
04 Dec 2012, 18:23 IST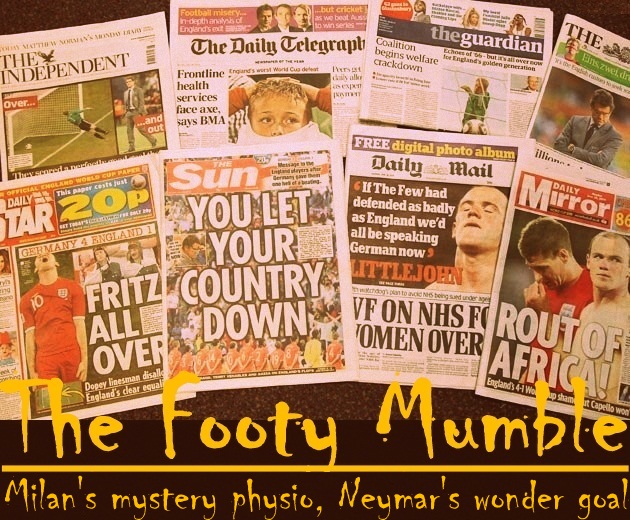 Andy Carroll involved in assault case
Andy Carroll has been interviewed by police after reportedly assaulting a photographer at a pub in Dublin, Ireland.
The striker was reportedly partying with his friends over the weekend after West Ham's defeat of Chelsea. Dublin police reportedly received a call at 2.30 in the morning, with a press photographer claiming he was assaulted.
Police have made no arrests but investigations are on. This is not the first time that Carroll has been involved in an assault case, having earlier been involved in an alleged assault on his girlfriend.
Linesman killed by football players
Violence continues to rule the roost today, as it emerged that a linesman in Holland has been killed by U-17 players during a match.
Richard Nieuwenhuizen, 41, affiliated to Dutch youth club Buitenboys, was attacked by players of the opposing team, Nieuw-Sloten. He was repeatedly punched and kicked by the players and was rushed to the hospital after the incident.
Three Nieuw-Sloten players have reportedly been arrested by the police and have also been banned by the club, which is located in Amsterdam.
The club has also withdrawn from the league and even suspended all club operations temporarily.
And in today's transfer update, Wesley Sneijder has been linked to Manchester United (again!) and even Liverpool after he confirmed he would not sign a new contract with Inter Milan.
"At this moment in time I have no reason to sign," he said in the statement. "How can I accept a new contract under these conditions when I am not even playing? As it stands, my decision is to not sign for Inter."
So the merry-go-round begins again!
Chelsea have meanwhile denied reports that Avram Grant will return to the club in an advisory role to Rafa Benitez.
With the club recording two goalless draws and 3-1 defeat to West Ham in Benitez's short reign at Chelsea, rumors have already linked with him a sack soon, and the rumors linking Grant's return are just the tip of the iceberg we feel.
The Internet is abuzz today with a woman in a Milan sweater, and who has been touted as the new physio at AC Milan.
Yet, no one seems to know the name or any other details of this woman, who is already drawing comparisons with Chelsea's female physio in Eva Carneiro.
Here's the picture of the mystery AC Milan 'physio'. Fake or true, you decide.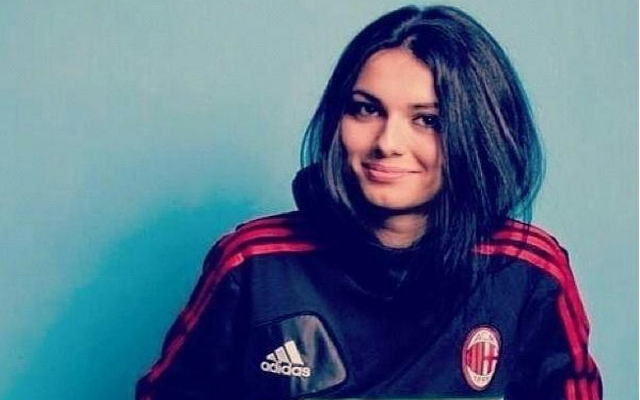 And in today's video of the day, we have Neymar's wonder goal, which has been selected as goal of the season in the Brasileirao Serie A.