The Footy Mumble: Of Stamps, Headbutts and Sackings
3.70K //
18 Dec 2012, 17:56 IST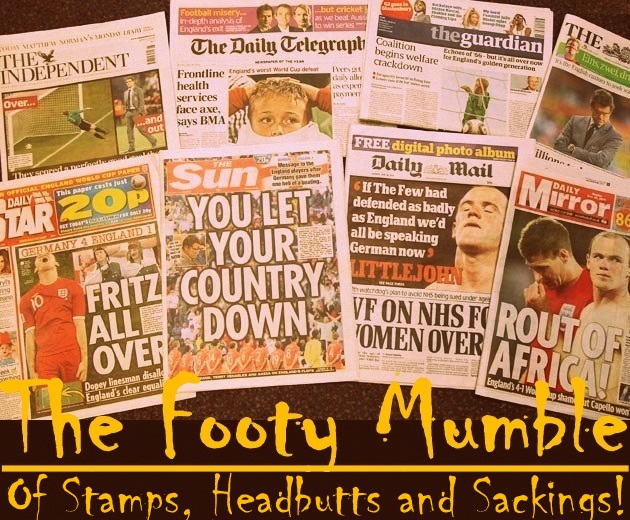 Zlatan Ibrahimovic stamps player's head!
Zlatan Ibrahimovic is back in the centre of controversy again after the striker appeared to have stamped on the face of Lyon defender Dejan Lovren.
And he didn't even get a yellow card for it!
Here's a picture of the incident: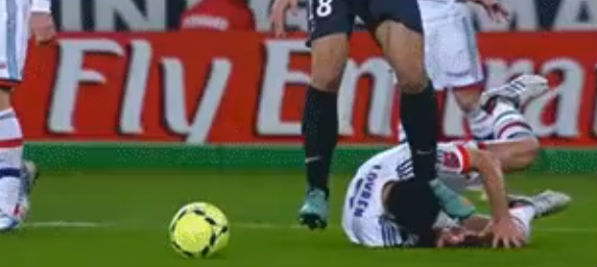 Marouane Fellaini gets banned!
Meanwhile, someone who did get banned was Marouane Fellaini in the Premier League who was involved in not one, not two but 3 separate incidents of misconduct in the match against Stoke City.
The midfielder delivered a very Zidane-esque headbutt to Ryan Shawcross and was involved in two other incidents, including an elbow.
Unlike Zlatan, Fellaini has quickly apologised, and even been fined £150,000 by Everton.
Chelsea sufferings in the Premier League this season is well known, and the same goes for Europe. The disease has now spread onto the Inter-Continental stage, with the club now failing to win the Club World Cup too. They lost 1-0 to Corinthians in the final.
The following meme sums up our reaction: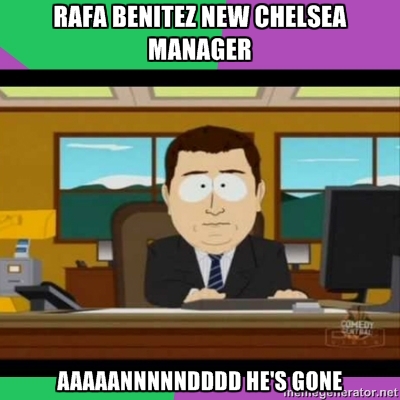 In today's transfer news, Sir Alex Ferguson has confirmed that he will not be signing any new players in January.
When asked about whom he planned to buy in January, he replied, "No. The January transfer market has never been the best market and that has proved itself over the years.
"You get very few big transfers – all the big transfers are done in the summer."
Not like that will reduce any of the transfer news surrounding the club, will it?
Meanwhile, AS claim that Arsenal will try to sign Dani Alves from Barcelona, with his future apparently unclear at the moment.
Considering that the rumour has been on for over a year now, don't be too excited just yet if you are an Arsenal fan!
In today's Video of the Day, watch a Hannover striker score a stunning overhead kick and get booked twice for his celebration to get sent off!