The Footy Mumble: Vilanova's troubles, Chelsea's embarrassment
2.63K //
19 Dec 2012, 18:24 IST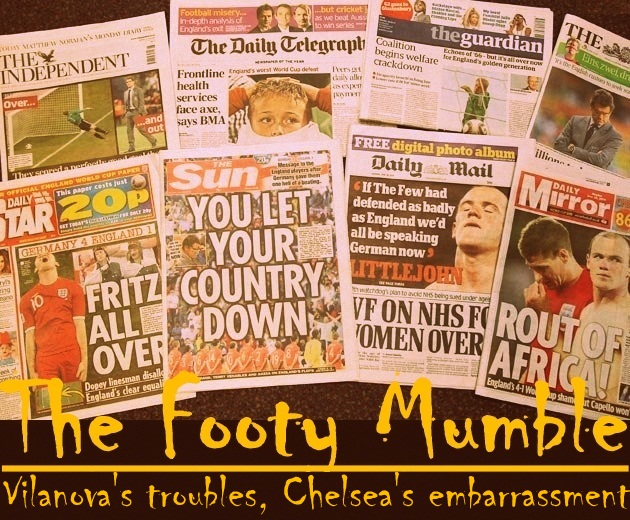 Tito Vilanova diagnosed with Cancer
Barcelona coach Tito Vilanova has been diagnosed with Cancer, according to Spanish paper Mundo Deportivo.
Apparently, he was operated on the same in 2011, but it has since relapsed.
The club have reportedly cancelled all their events for today, and no confirmation is expected until Vilanova speaks to his players and bosses on the issue.
The paper goes on to claim that Pep Guardiola could be in for a surprise return to the club.
If the story is indeed true as reported, we wish Vilanova the very best and hope he regains full health soon.
Lionel Messi has extended his contract at Barcelona till 2018. Nothing unexpected of course.
And what's more expected, is his new salary which is reportedly €35 million a year, which works out to a mind boggling 32 lacs a day! That's right, 32 lacs.
But the downside of course, is that after tax he gets merely €15 million a year, which is still not bad, is it?
Coach of the Year sacked by Chelsea
Chelsea sacked Roberto Di Matteo just months after winning the Champions League, and what is sure to be seen as a slap on the face for Roman Abramovich, the Chelsea legend has been named Coach of the Year at the Credit Suisse Awards in Switzerland.
Quite unbelievable and considering he was replaced by Rafa Benitez, Chelsea fans have got more ammunition now to throw at Abramovich and the ex-Liverpool boss himself.
Roma have confirmed that Daniele De Rossi will not be sold despite being linked with Manchester City and Paris Saint-Germain, according to talkSPORT.
This particular story seems set to be dragged across the length of the January window, what with De Rossi being linked with Roma exits for the past 3 windows already!
Meanwhile, the Guradina quote the Express as a source themselves to report on how Man City are planning a massive £134 million bid for Cristiano Ronaldo and Fabio Coentrao from Real Madrid.
We did a simple Google search and found the rumour to be 2 years old! That tells you everything, doesn't it?
And in today's Video of the Day, check out Falcao's goal in a Futsal game. Absolutely stunning!