The hypocrisy that surrounds Manchester United's David de Gea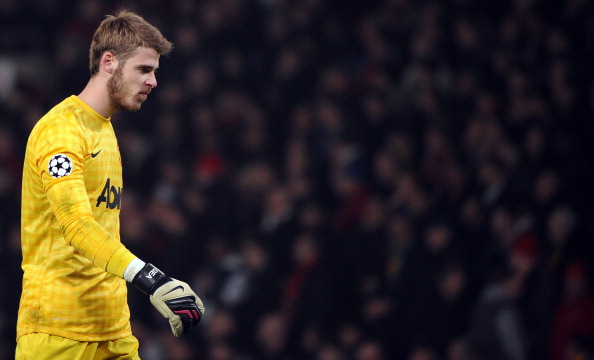 For someone just 22 years of age, David de Gea has had his share of love and hate (mostly the latter rather than the former) from the press and the fans. Playing in goal for one of the biggest teams in Europe at such a young age is bound to be a challenge and unfortunately for De Gea, he has had his share of ups and downs (mostly downs) since he moved to United from Atletico Madrid 2 years back.
Much like the tale of how the ugly duckling matured into a beautiful swan, David de Gea's resurgence in the past few weeks has followed a similar path, at least in the eyes of the ever-wise and very knowledgeable English media, as he went from being United's scourge and disaster-centre to a beacon of hope and prosperity for the club.
Resurgence? Why do I use it like De Gea had hit rock-bottom and then rose like a Pheonix from the ashes?
Well, if you weren't living under a rock for most of this season, and happened to read the major football websites, then you'd know how the same bunch of "football pundits" and "experts" who are now praising De Gea like he was the second calling of Jesus, were more than ready to call time on his United career, like a trigger teenager playing Call of Duty. They are the same bunch of hypocrites who were ever-ready to devote column after column, gleefully mocking United's transfer faux pas of wasting millions on a player they believed was overrated and destined to fail.
They were so sure that De Gea's transfer out of Old Trafford was just a matter of time that even before we could see a crack of sunlight in the January transfer, the media had already begun the 'tedious' task of picking out their favorites to replace him at Old Trafford. Because, for them, the "Next Van der Sar" had become the "Next Taibi"!
Funnily enough, just 2 months on, De Gea had reclaimed his title of being the "Next Van der Sar" as he was rechristened United's savior and the future of the club. The same wise and accurate football experts were now proclaimed the "coming of age" of United's "rookie keeper" as he saved his United career from apparently the brink of extinction. His return to the top was so impressive that now his departure from the club was not because he was terrible waste of money but because he was so brilliant and it was now just a matter of time before the "giants of European football", Real Madrid and Barcelona would "swoop in" and "tempt" the superstar in the making away from Old Trafford.
And unfortunately, this hypocrisy about De Gea's talents and ability isn't restricted to the imaginative English media but is even more widespread among the fans, who spent most of this season jumping at every opportunity to criticize De Gea, the very same fans who are today clamoring to be the 1st to come up with innovative nicknames like Van de Gea and so on, many of whom were calling for him to be sold not so long ago!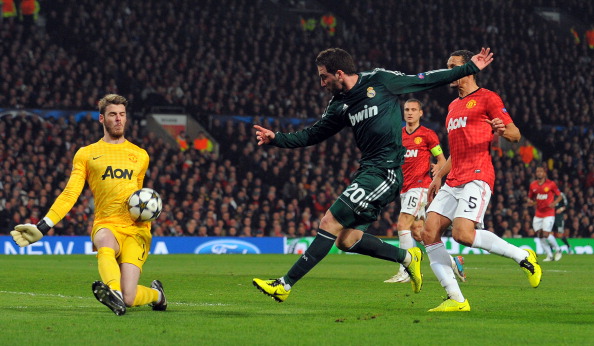 This incredible turn in sentiment occurred over a span of just two months as De Gea went from David to Goliath, following some superb performances in goal. While many were quick to claim they always knew De Gea would show his true potential, so on and so forth, this was not the 1st time De Gea had shown us how good he was on a consistent basis. Just a year earlier, after losing his place to Anders Lindegaard following a bad run of form, De Gea was handed a second chance by Sir Alex following an injury to the Anders.
It was around the time (early February) that we pulled away from City last season, and De Gea was key to our great run as he won us several games with saves that at times bordered on sheer brilliance! Had we gone on to win the title, De Gea's performances would have been hailed as pivotal to our success but unfortunately, it was all forgotten in the aftermath of what can be best described as disastrous final weeks of the season.
I'd be stupid to claim that De Gea has been flawless this season. In fact, there have been moments when he has left everyone baffled at how someone so talented could make such big mistakes. But looking at De Gea's slight build, his struggle in the physicality of the Premier League was a given and while he has consistently shown his brilliance at shot stopping and one-on-one situations, his kryptonite has been dealing with crosses and corners.
He still looks shaky when dealing with such situations, but given his age, it's just a matter of him building himself physically into a stronger keeper whose presence in the box is felt by attackers, something that will come with experience. With the return of Ferdinand, Vidic and Evans to full fitness, the back four also has some form of stability back to it, unlike the chopping and changing that Sir Alex was forced to do thanks to injuries during the 1st half of the season. The presence of the likes of Vidic and Rio on the pitch has helped improve De Gea's performances in goal.
It would be naive and unrealistic to expect De Gea to remain error-free from now on and expect him to turn into a super-keeper overnight. Even the darling of the English press, Joe Hart, has had his moments this season, a perfect example of how even goalkeepers are human and the kind of performances that Van der Sar and Schmeichel put on was not only down to their immense talent but also the vast experience that they had acquired over the years.
Patience, support and time are just the 3 things that we, the fans, should give De Gea if we want him to fulfill his potential. So, the next time you see him make a mistake or mess up a cross, however bad it may be, just think back to the FA Cup tie against Chelsea or the 1st leg of our Champions League match against Real Madrid and remember just how brilliant he can be!