The Lower League week – The bad run of form edition
Another fantastic read as the lower league week in football is highlighted now.
Sheffield Wednesday
In their second season in a division they can't afford to stay too long, outside the promotion places, five points adrift of the team immediately above, the manager under pressure, and without a win in four games going in – Sunday's match would have been massive for Wednesday even if it wasn't a local derby.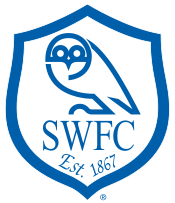 In addition there were reports in The Mirror on Sunday morning that Megson had made a formal complaint to the LMA, as Milan Mandaric had been sounding out other managers about the Wednesday manager's job. As it appears to be only the one tabloid who are reporting this it should be taken with a pinch of salt (particularly as they don't appear confident enough in it's accuracy to put the story on their website) but it added to the pressure of the occasion.
In a back and forth game which saw the teams create a roughly equal number of chances, and included United hitting the bar in the first half, Wednesday picked up a 1-0 win when a cross from the right from Lewis Buxton was met by Chris O'Grady.
Wednesday are now two points behind United, and still in with a fighting chance of automatic promotion.
Sheffield United
The margins which define a season can be tight – chances were evenly balanced in the Steel City derby, and, as mentioned above, United's chances include hitting the bar in the first half.
United are still in the driving seat for now, sitting two points clear of Wednesday with two games in hand, and four clear of Huddersfield.
With Danny Wilson in charge and James Beattie, Richard Cresswell and Chris Morgan on the playing staff, they have players who should be experienced and composed enough to see the Blades up. But there's always a chance of the pressure building too high for the players to handle – United have been in in second or third for long sections of the season (apart from when a bad run in September and October saw them drop off) and being right on the edge of the line which will define whether the season is a success or failure brings a special kind of pressure. Wednesday, Huddersfield and MK Dons – the teams immediately behind – have experience of promotion challenge in recent years, which few in the United squad share.
While they haven't had the economic problems of their city neighbours United are making heavy losses in the third tier, with chairman Kevin McCabe saying:
People just do not grasp quite how much players are paid, and ticket money comes nowhere near covering it. I have been looking for investors for the last three to four years, and if we win promotion to the Championship, there will be much more chance we can attract it.
The stakes are high for the League One run-in.
Mrs. Demin & Eddie Mitchell
The wife of Maxim Demin, the man who invested in Bournemouth back in November, apparently gave a half time speech to the players during their match against MK Dons. She was there on the invitation of the other co-owner, Eddie Mitchell, but there have been no reports as to whether manager Lee Bradbury was asked. Reports of the incident vary, some saying that she seized control, others that she was there as a polite visitor.
Bournemouth's other co-owner, Eddie Mitchell, took to the airwaves on Saturday night, where he was cut off during 6-0-6 as a result of his bad language. During the appearance he said that:
She and her husband have put a lot of energy and a lot of money into the club through me and I believe that she is entitled to express her opinion. It was half-time and I think in the second half we did as well as we did in the first half, so it didn't affect the game. I think the people that are putting money into football are entitled to their say. But we are 100 per cent behind the system we have got, the manager we have got and everybody else. But we watch it, we watch the game and we all feel frustrated.
To an extent this is true – people who invest the money should get a say as to whether money is invested in a series of promising players or one superstar, whether money is invested in players or infrastructure. But surely the people running an organisation should avoid causing distraction to  employees during the most stressful part of their working week, when the greatest amount of new feedback needs to be communicated in the shortest time?
Mitchell defended his business partner's wife, saying she's "not very football intelligent",  which is fine, but she apparently asked him for permission first. After two and a half years in charge, does the same apply to Mitchell?
Mitchell's reaction fits into a larger pattern of behaviour – when a large number of last season's playoff squad were sold during the summer, Mitchell claimed the club were out of the financial troubles that had plagued the club over recent years. He was asked at a fan's forum why the sales were necessary, and responded by saying:
We've sold players because we've been pushed into situations to sell those players through their own success, most if not all of the deals that were done have been good deals for the club, it's consolidated the club, it's built the club and the club has got to be built from the bottom upwards, not the top down and that's how I'm going to build it and if you don't like it, go and support Southampton.
Then, a few weeks later, he took to the field after a defeat, seemingly challenging the fans to come out onto the field with him.
The weekend's behaviour was nutty, classless, self-indulgent, and counter-productive – the idea that Mrs Demin should have been allowed into the dressing room at half time is essentially the Gordon Gekko idea that those that have the money can do what they want to an industry, regardless of how underqualified they are to do so.
It might seem like I'm taking what should be a quirky story too seriously, but there does seem to be a tradition within lower league football of class snobbery, owners not respecting the manager's right to control his part of the company. This kind of thing is the thin end of the wedge – the rich deciding that our football clubs exist as their own playthings, to be used and abused however they wish.
Adam Barton
Preston's Adam Barton dislocated his ankle in a  touchline challenge that saw the first half of the game against Walsall delayed for eleven minutes. He now looks likely to be out for the rest of the season, and manager Graham Westley has described the injury as career threatening.
Barton is seen as a player with high technical ability but a bit lightweight, with many Preston fans predicting the club wouldn't be able to hold on to him till the end of January – the 21-year-old he  had been linked with Liverpool in one report.
The injury came just as he was hitting a good run of form, and starting to apply his potential in the first team – hopefully he'll be able to rediscover his best form next season.
Charlton
Charlton won 2-0 against Stevenage at the weekend – their second win in five, the other being a 2-1 win with two penalties. Top scorer Bradley Wright-Phillips scored for the first time since November 19th, while January arrivals Danny Haynes and Leon Clarke yet to score for the Addicks. Johnny Jackson and Yann Kermorgant have been picking up most of the goalscoring pressure.
Only once since November 5th have Charlton scored more than two goals in a game, with Charlton scoring one or none in ten of those fifteen games. Chris Powell's men have still picked up nine wins and five draws from that run, and just one defeat.
Charlton didn't start the season as a low scoring side – they scored at least twice in nine of their first eleven games, and scored four or five goals three games from four before their current low-scoring run began. All teams go through bad runs of form over the course of a season, and with a ten point lead at the top of the table (twelve over third) promotion shouldn't be an issue. But there is enough to worry fans a little.
Simon Grayson and Keith Curle
League One saw two new managers were appointed at the start of the week.
Simon Grayson has been warmly welcomed, depite his history at local rivals Leeds, and started with a win over Exeter City, Jordan Rhodes of course scoring one of the goals.
Perhaps more surprisingly Keith Curle's Notts County have won their first two games under him – bettering Tottenham's result against Stevenage, then beating Chesterfield at the weekend.
But Curle's start looks like it may be a matter of things falling into place for him rather than a sign of brilliance – Stevenage have been overworked recently, and Chesterfield fell to bottom of the league as a result of the weekend defeat.
Having said that, Keith Curle has done all he can to start the job of winning the fans over, and County now sit in eighth, just three points below the playoffs.
Wycombe
On a bad run of form which saw the Chairboys slide to the bottom of the league, manager Gary Waddock brought in four loan signings  to freshen the squad during the week. Paul Hayes and Gary Doherty came in from Charlton, Craig Eastmond  from Arsenal, and Chris Hackett from Millwall.
The new team slotted together quickly, and were rewarded with a 5-0 win over top half visitors Hartlepool United.
While several of the goals came about as a result of defensive errors – Evan Horwood headed a pass back to the keeper short for the third and goalkeeper Scott Flinders hit Hayes from a kickout leading up to the fourth – the pressure and frustration Wycombe's manic start had caused must have played it's part. Beavon and Hayes in particular were gritty and hard-working, and contributed to Wycombe achieving a result which equals their best ever league victory.
Which, as a Hartlepool fan, I'm obviously delighted we could be a part of. Absolutely delighted.
Wycombe had lost three in a row before the weekend, and eight from eleven. But, only three points adrift, with reinforcements and the psychological lift of such a large win, they have a strong chance of turning that form around.
Les Parry
After defeat to Oldham at the weekend, Tranmere have now won one of the last nineteen, and drawn only six. In that time they've been knocked out of the FA Cup by a League Two team, and the Football League trophy by League One's bottom side.
Oldham had lost five of the last seven, and lost 5-0 at MK Dons the previous week – with some saying that the 5-0 defeat flattered Oldham. So the weekend's match was, even in Tranmere's current form, winnable. While the game was settled by a penalty, Oldham had the better of the chances through the match. After the game, Parry criticised the supporters, saying the boos he received had an effect on the players.
Maybe the atmosphere made things worse, and perhaps they were unlucky to meet an Oldham team fired up and hungry to put things right after last week. But that doesn't explain the other defeats in their absolutely abysmal run. As well as results, fans have also criticised the ultra-defensive 4-5-1 formation that often sees the lone striker cut off from the rest of the team.
It's all very well for Parry to say that the fans'  frustrations is having an effect on the team (it may well even be true) but after the run of results Parry has to look at his own methods and tactics.
Boos are a symptom, not the overall cause, for Tranmere's current run. It's almost unheard of for managers to come back from runs as bad as Tranmere's and achieve genuine success. By hanging on, Parry is stubbornly dragging the team down, and his own reputation with it.
Gillingham
Three wins from four were followed by five defeats then a draw – a run of form that dropped Gillingham out of the playoffs and into the bottom half. At the weekend they beat Torquay, who, before last weekend's defeat to Bradford, had won seven in a row.The timing of the victory relieves some of the pressure ahead of a potentially distracting lawsuit.
Former striker Mark McCammon is suing the club, and chairman Paul Scally, claiming that black players were treated differently to white players during his time at the club, between 2008 and 2011. The allegation is that black players at the club were 'treated differently in three main areas – punishments over missing training, medical treatments and pay cuts when Gillingham were relegated'.
Whatever the outcome of the tribunal (and it should be stated that Born Offside has no information either way that goes beyond what is stated here) it will be a distraction to the club, will tarnish the club's reputation and may well affect their chances of signing black players, whatever the truth.
Port Vale
Port Vale announced, ten minutes before kickoff on Saturday, that they are under a transfer embargo and so won't be able to sign Chris Birchall. The club don't say in their official statement when the embargo began (presumably not ten minutes before kickoff), but it was put in place because of 'an unpaid bill'.


Birchall, the 27-year-old English born Trinidad and Tobago international, left LA Galaxy at the end of January, and had announced his willingness to play for free if necessary. Birchall started his career at Port Vale, and played under their current manager Micky Adams at Coventry and Brighton.
Vale are not, at present, in administration, though it appears to be a strong possibility.
Recently the Valiants have missed a payment on their loan to the city council, been sued by their shirt sponsors for missing a loan payment, and have taken out a mortgage on the ground worth a mere £277,000 – surely less than they could have gotten were they in a strong negotiating position.
FC Business editor Ryan McKnight has explained that the embargo is a serious move by the Football League, and it hints that they know Port Vale's financial troubles are serious – Football League clubs have to inform the League when they fall behind on scheduled financial payments.
Recent call-offs of matches have had an impact on Port Vale's cash flow. They may be able to keep their heads far enough above water to avoid administration now that they have home games coming up – three between now and March 10th. As Micky Adams' men are just three points below the playoffs in eighth, fans will be hoping this is the case.
Stockport and Jim Gannon
After Didi Hamann left Stockport in November, former manager Jim Gannon returned to Stockport as Director of Football, seemingly manager in all but name.
Financial limitations have prevented Gannon making many signings, and four members of the first team squad were released at the end of January, with Gannon citing concerns that Stockport's financial problems could worsen to the standards of Kettering and Darlington as the reason.
Stockport beat second placed Wrexham 1-0 at the weekend, with Wrexham boss Andy Morrell saying post-match
They out-battled us, out-fought us, out-ran us and that's not something I've had to say since I took over.
After the weekend Stockport sit in nineteenth, only four points above the relegation zone, with financially crippled Darlington and Kettering both below. County are yet to win back to back this season, but have drawn 14 of their 35 games, which suggests a strong spirit, if nothing else.
While Stockport aren't a club in crisis like the two aforementioned clubs (and Chelsea if you believe the national press) they are fighting on two fronts. Their next two games are against Darlington and Alfreton, the teams immediately below them – maintaining the same standard of performance should help the Hatters pull away from the relegation zone.
What do you think about what we have to say about your club? Are those mentioned underappreciated or overrated? Did we miss someone or something that should be covered? Join in by commenting below…