The missing piece: Fernando Torres at Barcelona?
3.40K //
04 Mar 2013, 21:13 IST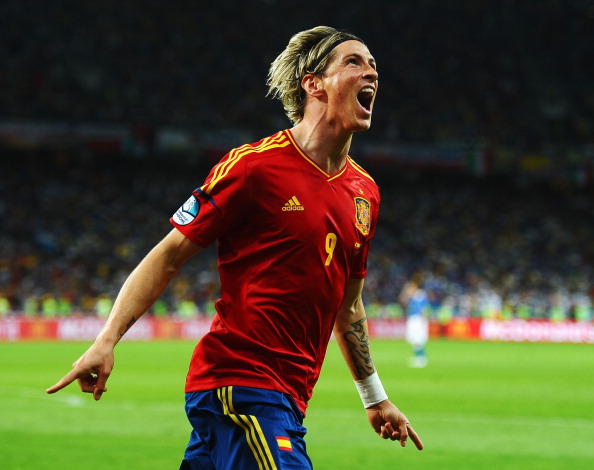 On Saturday night, Barcelona lost their third game in eleven days, and their second to Real Madrid in a span of five days. Some people have been early to jump the gun, and are calling this a crisis for Barca, with the club now only challenging on two fronts, and at a very practical risk of being eliminated from one of them at the hands of AC Milan. So, what is it that has suddenly gone wrong for the 'best club in the world'?
A closer look at some vital statistics indicates that it is not a newly found problem that is causing trouble for the Blaugrana, but indeed an old habit which has come back to torment them. It is not without reason that Barcelona are popular with the trolling community for passing the ball to death, even while in the opposition box. A look at some statistics, from some of their poorer games this season in particular, acts only as support for that theory. In the five games that Barcelona have lost this season (excluding the Spanish Super Cup tie against Real Madrid), Barcelona have had a total of 61 attempts at goal, which is not bad, until the fact emerges that only 17 of them were on target. An average of 3.4 shots on target for a club widely acknowledged as one among the best in the world is not really something to be proud of; it only becomes worse when the game against Celtic is taken away, reducing to just 2.25 shots on target per game.
In fact, Barcelona are so particular with their attempts at goal that the need to pass it into the back of the net seems like a must, unless of course, there is some Messi magic in the air. Consider their only win in their last four games, for example, the one against Sevilla. Here again, Barcelona had only 3 attempts on target, but were good enough to have 2 of them slip past the 'keeper, earning them a narrow victory by a one-goal margin. Look back to their latest drawn game, that against Valencia in the La Liga, and yet again, Barcelona have just 2 attempts on target, with 1 of them getting over the line. Thus, irrespective of which side they come up against, the problem for Barcelona is the failure to revert to a different plan when Plan A fails, leaving them knocking on doors that are firmly shut.
This is where a certain Spaniard, Fernando Torres, comes into the picture. Statistically speaking, for someone who has been a popular target of the trolling community himself, Torres would still be the joint second-highest scorer in the Barcelona team as numbers currently stand. Before we spark off an argument over how David Villa has had significantly lesser minutes on the pitch than Torres, let us remind ourselves that the story of Fernando Torres is not one that is written in numbers alone. Playing at a club which paid a ridiculous amount of money, and therefore had even heavier expectations of him has not been easy; the boos from his own fans which ring out ever so often now have only made matters worse.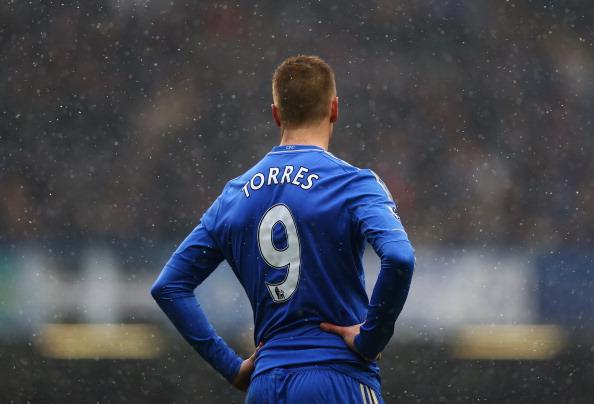 Yet, anyone who watches the former Atletico man on the pitch clearly sees a man with a desire to play good football, and the ability to beat defenders with consummate ease, only being let down by poor finishing on occasion. There have been numerous occasions on which Torres' hard work has paid off for a teammate, without the striker getting his fair share of credit. There have also, unfortunately for Torres, been goalkeepers in superb form whenever he has been in good form himself, particularly in Premier League fixtures. However, before I begin to sound like an excuse-machine for Torres' poor form at Chelsea, let's move on to why he could be much better at a club like Barcelona.
To start with, another statistic deems attention; that of Torres' international appearances. Last year, even though Spain used to regularly play without an established striker up front, Torres had 3 goals in 6 competitive appearances, winning the golden boot in the Euros, which many might remember. Thus, we have it established that Torres fits in well with the attacking talent of the Spanish national side. Then, we take a look at Barcelona's attacking talent; Iniesta, Xavi, Pedro, David Villa, Fabregas, and Busquets even, all regulars in the Spanish national side. It doesn't take a genius to see why it wouldn't be too bad an idea to try reuniting this effective combination; if nothing else, then as an alternative plan which can be sprung upon teams, particularly in Europe, and against Real Madrid.
That apart, what Fernando Torres will provide Barcelona is a target in the box when they require one, but so often lack. With none of the regular starters being strikers by trade, that predatory instinct, and poached goals are a rarity, and seldom seen in favour of the Catalan club. Thus, sticking him up front would perhaps be an experiment which pays off handsomely, and is certainly worth the risk. At the very least, it is better than continuing to ineffectively play through the middle when the tiki-taka is being taken apart by the opposition. It shall also encourage the likes of Alba and Alves who get forward all too often that their efforts of running back and forth constantly are worth it, with someone likely to head home a cross that they put into the box.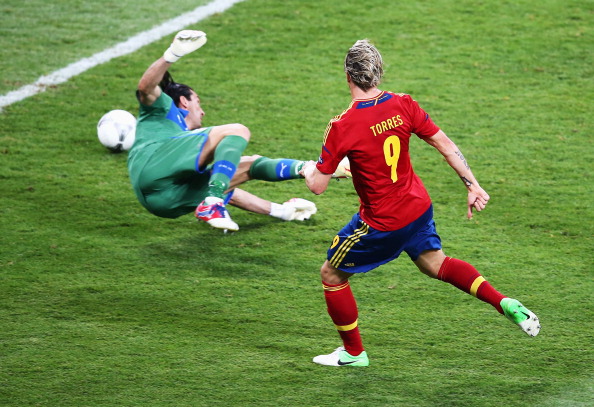 One final question needs to be addressed in this article though; why Fernando Torres? There are plenty of rumours floating around about Neymar already having a deal in place, which brings him to Barcelona at the end of this season or the next. Robert Lewandowski is almost certain to be up for grabs this summer, with Dortmund confirming that he will not be renewing his contract, which expires at the end of 2014.
So why Torres?
Because the rest of the players are going to spark a dogfight between many major clubs in Europe, that's why. With 14 goals in 74 appearances for Chelsea, the London club are unlikely to demand exorbitant transfer fees for the player, being instead more likely to be happy at not having to pay his wages any longer. Additionally, the X-factor for Barcelona is that Torres is just 28 years old and might be going through an extended lean patch, only needing to regain his confidence to return to his best. What better way to put confidence back in a striker than to take him back to his home nation, which still worships him, and put him in the gear of (most likely) Spanish champions?