The Pretenders - Premier League 2010/2011
884 //
10 Aug 2010, 20:10 IST
The renewed rivalry for the coveted Champions League spots will be up and running as early as the opening week of the Premier League with Mancini's City locking horns with Harry's Hotspurs.  Everton and Aston Villa have tricky fixtures to begin with against Blackburn and West Ham respectively. Here's a look of what  can be  expected  from the best of the rest.
Tottenham Hotspurs
Only bracketed as pretenders and not contenders because of the distraction of their European sojourn. A lion hearted goalkeeper in Heurelho Gomes, a solid central defensive partnership of Dawson and King (Bassong if injured) and two "flying" wingbacks in Assou-Ekotto and Corluka . Two superbly contrasting players in the centre, destroyer in chief – Wilson Palacios and creator in chief – Luka Modric.  The most powerful weapon of this team lies in the sizzling pace and fizzing crosses form wide men Bale and Lennon.  The little and large combination of Defoe and Crouch (or Pavlyuchenko) just oblige to their wingmen and keep banging in goals for fun.
The biggest weakness for them is most of their players being injury prone in what could be could be a long enduring season and their biggest enemies being themselves.
Prediction: 5th
Everton F C
Good inquisition of Jan Mucha as backup to the improving Tim Howard.  Yobo, Distin, Heitinga and possibly Jagielka will slug it out for the central defensive positions. Leighton Baines is a good attacking left back and a defensively sound Tony Hibbert should take his place down at right back. Their strength lies in this centre of the park where Fellaini and Neville will keep it tight and Cahill will go bombing forward in support of the lone striker.  Pienaar and Arteta will provide the creativity from the wings for the likes of Yakubu or Beckford . Good squad with Billy, Osman and Rodwell fantastic impact players.
Biggest weakness is the prospect of losing out some of their stars before the transfer deadline closes.  Beckford and Joao Silva signed in to bolster a strike force which had Time Cahill playing there for a good part of last season.
Prediction: 6th
Manchester City F C
Much like the Galacticos of Madrid, it will take some time to build a team of stars guaranteeing any success at all. Talent, grit and determination aplenty under the bars with Hart and Given, one of who's going to be wasted. Expect a much younger and enthusiastic Boateng (or even Kolarov) to displace Bridge at left back with the eager Pablo Zabaleta occupying the right back berth.  Central defense continues to be a problem with the inconsistent form and injury plagued pair of Toure and Lescott and back up Micah Richards. Lots of options in the defensive midfield role with Barry and De Jong favorites to hold on to their spots.  The lightweight David Silva should be a handful on the left wing and that gem of a player Adam Johnson should continue to run defenses ragged like he did last season. A large gaping hole in the attacking midfield role but James Milner expected to sign and seal that spot.  Tevez likely to be the lone starter in attack with Adebayor or Bellamy coming on to provide support if and when need .
Biggest weakness is going to be the inability to play as a team atleast in the first half of the season and likely ego clashes. Mancini's got a job on hand!
Prediction: 7th
Aston Villa F C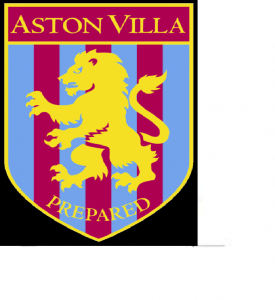 With the shocking departure of Martin O'Neill and with James Milner as good as gone, the Villains are set for a long and winding road ahead in their quest for anything worthwhile.  Meanest defense in the league comprising of Dunne, Collins, Warnock and Cuellar until they decided to  play hooky against Chelsea last season . The hardworking captain Petrov will control things in the centre with Young and Downing plying their trade down the wings, but who will replace James Milner? Fabian Delph is a long term absentee and Reo Coker and Sidwell are not the best moving play forward. Carew and Agbonlahor form an exciting partnership upfront.  Enough quality to squeeze into the top 8 .
Their biggest weakness is their limited squad and new life without their foremost attacker and mentor. Spent force!
Prediction: 8th