The Spanish Connection in English Football
1.15K //
08 Nov 2012, 21:26 IST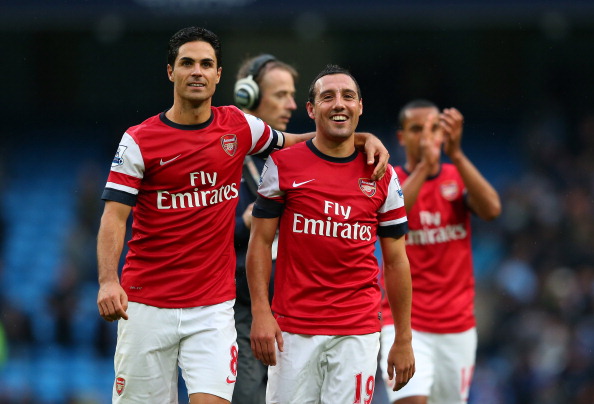 As the world is finding ways to tackle the Spanish tiki-taka kind of football, the kind which only the Spanish superstars can provide, their dominance is not only based on the kind of football they play, but the perseverance of the individual players. Because of these good attributes the Spaniards possess, they are being revered around the world by all the coaches and football clubs. The reverence comes from the fact that despite football being a power packed physical game, the current crop of Spaniards who are successful are the ones who are short and may seem to be the guy next door kind of people and yet their dominance is fun to watch, especially if you think of them as David who is downing every other Goliath in the football field, Goliath being the other teams competing against them. This year in Barclays Premier League, the Spaniards are roaring for their clubs. We will have a look on the famous Spaniards playing in the BPL this year.
Santiago Gonzalez Cazorla:
Known as Santi Cazorla, this Spaniard is a delight to watch. Being a versatile winger, he can replace Theo Walcott in this Arsenal side and be doubly effective than Walcott. Since he is ambidextrous, he can be an attacking midfielder. The defenders find it very difficult to stop him since his zig-zag movements and 1-2 combinations are highly effective. He was part of the Spanish Euro Cup winning combination in both 2008 and 2012, but curiously we never see him in the playing 11. This happens because Spanish sides are generally packed with attacking midfielders and wingers like Xavi and Iniesta, and Santi Cazorla is always overlooked at times in the starting 11. He moved from Spanish side Malaga to Arsenal this season and almost always starts in Arsenal's games.
Mikel Arteta Amatriain:
Another of Arsenal's midfielders, Mikel Arteta is not new to English Football. He joined Arsenal in 2011 and became thes vice-captain, before that he was in Everton. At Everton he had won "Midfielder of the Year" award from Sky Sports beating Cristiano Ronaldo in 2008, and also won consecutive Player of the Season Awards in 2007 and 2008 in Everton. He has played for Spain's under-21 side but never ever represented the National Senior Team. He is 30 years old and his successful passing percentage is much better than Cazorla's in the team. His successful pass ratio is 9 out of 10 in the opposition half. Now a days, one gets a feeling that Arsenal's French coach Arsene Wenger has been asked to build a team around Spanish personnel than his more preferred French players.
David Josue Jimenez Silva:
David Silva joined Manchester City from Valencia in 2010. Manchester City won the FA cup and BPL after he joined. Silva can play the role of winger as well as a attacking midfield striker. He is very nimble on his feet and enjoys playing possession-oriented football. He has been playing for the Spanish National Team from the time he was 20 years old and now he is 26. Silva is considered as one of the main weapons in the Spanish team. He has been part of the Spanish Euro winning team of 2008 and 2012 and World Cup winning team of 2010. Who will forget his swift strike at the goal in the final of the 2012 Euro Finals against Italian side to go 1-0 up which Spain eventually  won by 4-0. The goal difference of 4 in the final has never been achieved in the history of Euro Cup Finals.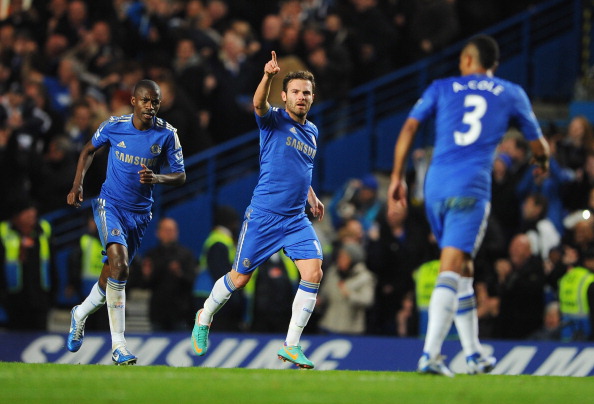 Juan Manuel Mata Garcia:
Juan Mata joined Chelsea in 2011-12 season from Valencia. He has been described as a "creative spark" in the Chelsea line-up. His playing style is compared to David Silva's, as he too can play as an attacking midfielder and winger. He had played for Spain at all the junior levels and also started playing in the Senior team from 2009 onwards. Although highly talented, he too like Santi Cazorla gets very little opportunities in the Spanish team's starting line-up. He played in the under-21 World Cup for Spain, which it won,  and was named as the tournament' "Golden Player."  Chelsea have won the FA cup and the Champions League with him in the team and he was named as the club's "Player of the Year". His latest notable performance for Spain has been the fourth goal of the 4-0 whitewash in the Final of Euro Cup against Italy. Interestingly, his name Juan Mata can be directly translated to English as 'Johnny Kills.'
Fernando Jose Torres Sanz:
Last but not the least Fernando Torres, the Boy with the Golden boot in the Euro 2012 for his 3 goals. He moved from Liverpool to Chelsea in 2011 for a record transfer for a Spanish Player at 50 million pounds. At Liverpool he was the fastest to score 50 goals. But as a striker Torres faced stiff challenge from the ever reliable Didier Drogba. After 2011-12 season Didier Drogba was out of Chelsea and Torres became the main striker. His notable recent performance for Spain had been the third goal scored against Italy in the Euro Cup Final. He is a world class striker but often finds himself not starting for Spain because the formations which Spain plays most of the times does not have a place for him. He is one of the few tall men in the Spanish team at exactly 6 feet.