The United way - Back and here to stay
1.59K //
20 Mar 2013, 18:23 IST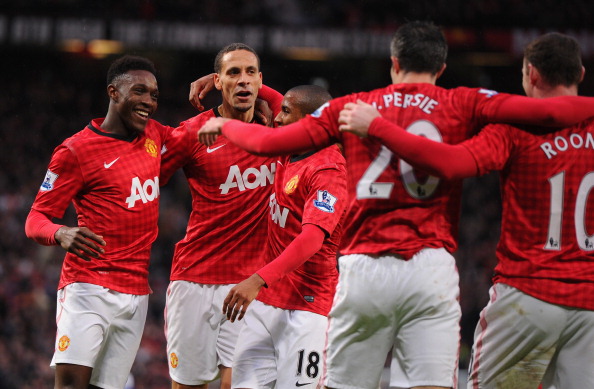 Sickened, devastated, distraught and frustrated are some of the many words that describe how I and millions of other United fans felt on the night of 13th May, 2012. For those of you who don't remember its significance, it was the day when Fergie time had come back to haunt us, as in a matter of seconds, our faces darkened and the moment we feared the most came true – the noisy neighbours had won the title!
Within minutes, Manchester City had turned what was to be a defeat at the hands of Queens Park Rangers into victory, snapping up the Premier League title in the process. It was a painful moment, not because City had won the title, but because we had basically shot ourselves in the foot and handed them the title by blowing an 8-point lead at the top and losing the title on goal difference!
It would be easy to blame the depraved actions of Joey Barton or QPR itself for what happened, but to leave our title aspirations in the hands of a team that looked certain to be relegated, was us, to be put it simply, "asking for it".
Why did I bring up what was "in the past" and something we had "moved on from"? Because it caused everyone to double back and think, and it was one of those moments that "make or break" a club. I didn't reopen these painful memories that most of us have now sealed away forever in the darkest corners of our minds, never to be touched again, to start a sermon on why we shouldn't count our chickens before they hatch or even to be a pessimist and claim that it's going to be Déjà vu all over again. But because the manner of Manchester City's win could have easily had a negative impact on the team.
Looking back to the end of last season, as painful as it was, we lost the title not because of bad luck but basically because all of us, players, fans and media including, had become so over-confident about the title that it seemed a given that it was heading to Old Trafford. But we did what Newcastle did so many years ago, not in the same magnitude but something just as calamitous and much more painful.
And to give credit where it is due, Roberto Mancini's comments in the lead up to the final months of the season were a master-stroke!
By proclaiming how he thought his team did not have a chance any more, Mancini was not trying to play mind games with Sir Alex or trying to use reverse-psychology on his players. He was simply building up the aura of complacency and feeling that the title was in the bag already around the club. And it worked as the team did something so uncharacteristic of the Manchester United way, and something more at home with Tottenham or the South African cricket team – choking at the most crucial stages!
Everyone figured that this was going to be title number 20 for us and surprisingly, even Sir Alex was caught unaware by what happened. Eventually, we lost to Wigan and then blew a 3-1 lead to draw 4-4 with Everton, leaving us 3 points clear ahead of the Manchester derby and the rest, as they say, is history. We had let our guard down, going into the final weeks of the season, expecting all teams to roll over and let us win. But instead, what happened was a rude awakening for us.
But what happened last season was actually a blessing in disguise. As painful as it was to lose to City, I think what we have seen so far this season is a reaction to that – a group of players more determined than ever to win games. Scoring injury time winners, players running their socks off every game, having determination to win and playing till the final whistle, we are doing everything that is so Manchester United-like and yet was starting to slowly fade away because of our own feeling of superiority and dominance.
I'm not claiming the players didn't give it their all last season or that there was a lack of effort on their part, but winning title number 19 and going past Liverpool had left us with an air of invincibility, and once we had overtaken City last season and established a lead at the top of the table, the media driven frenzy to proclaim us the champions of England left us prime for the taking. We were becoming the Sheldon Cooper of football teams, believing we're better than the rest and being full of it too at the same time. The proverbial downfall, a moment that everyone was waiting for, had come.
That is the beauty of life and football, because in a matter of minutes, we were no longer a great team, Sir Alex was no longer a brilliant manager who is at his best when the going gets tough. The media had already started dancing around our grave; they did what they'd done when Chelsea and Jose Mourinho burst onto the scene, clamouring to predict our decline and blame it all on the squad, what they called 'the weakest Manchester United team' under Sir Alex. (Interestingly, a year on, almost the same team plus Van Persie and Kagawa is hailed to be the one his greatest teams!)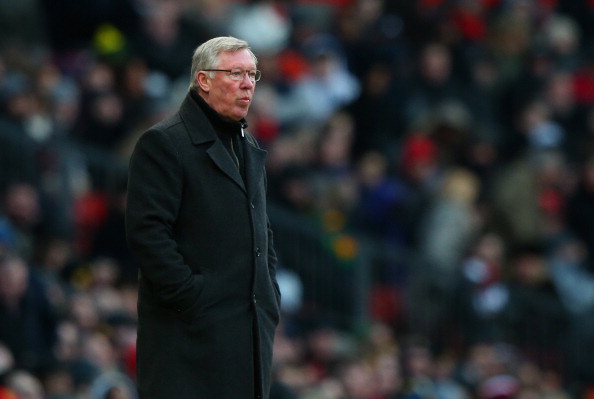 This season however went in a direction not many could have predicted; City's title win might have blindsided us and left us bewildered for a bit but the reaction to that was quick, sharp and not knee-jerk and chaotic as the media predicated and probably wanted. Sir Alex went brought in Robin van Persie and Shinji Kagawa, bolstering what was already a brilliant attack, while seemingly ignoring what everyone, fans included, considered a mediocre midfield that would apparently be "torn apart" by "quality opposition".
Though there are still 9 games to go in the season, and if last season has taught us anything, it's that it's too early to predict anything but I'm going to go out on a limb here and say that the title, which is basically ours to lose now, is going to head to Old Trafford this season.
I say this not because of the presence of Van Persie or Wayne Rooney or the excellent performances of our defence, but because we are playing like a team that is, rightfully, still smarting from what happened last season and is determined to give 110% every game till the referee says it's over, regardless of what the table might say.
What would have happened if City had not beaten us to the title last season is something that one can only endlessly speculate on, but what did happen was that Manchester City's title victory was a slap that woke us from a long slumber, and one that has rejuvenated the team with renewed vigour and spirit that has Manchester United written all over it!