Three potential Goalkeepers to replace Iker Casillas
4.42K //
09 Nov 2012, 16:26 IST
"I want to play nine more years," said current Real Madrid and Spanish skipper Iker Casillas few days back, after he completed his 13th year of his Real Madrid career. He added "It would be a dream come true to end my career in the club, I had the privilege of starting out when I was only nine, Time goes quickly, but I'm really pleased with all the things that Real Madrid have given me and all that I've given the club."
Talking about the retirement, he made it clear that he won't be hanging his gloves till he gets 39.
"13 years have gone by and you hope that there'll be many more, my contract is until I'm 36 and my dream is to retire when I'm 39."
Certainly, it came in as a good news for the Madrid fans, but also gives us an indication that soon there will be a time when Iker won't be the guy leading the team.
Although it might be too quick to talk about potential replacements, here is a list of young goalkeepers who can fill in his massive boots, well up-to a certain extent.
1. Marc-André ter Stegen:
My personal favorite, Ter Stegen, was perhaps one of the best goalkeepers last season statistically, allowing only 24 goals in 34 games playing for Borussia Mönchengladbach, helping his side finish 4th in the league and also progress to the Champions League playoff this season. He made his national team debut for Germany against Switzerland, although he was left out by Joachim Löw for the Euro 2012 tournament. Often compared to German legend Oliver Kahn – who also happens to be his childhood hero – Stegen has impressed footballing pundits all over the world. His handling ability is pretty sharp, and he is very brave during 1 on 1 situations. Gladbach often prefers to play really deep, thus allowing Stegen to act as a sweeper goalkeeper.
Gladbach like to play deeper and with a compact midfield/defence, ter Stegen holds an important place in the side for his sweeping ability. He had attempted 1208 passes last season and with a pass completition percentage of almost 75%. That is insane.
Rated at ten million Euros in the transfer market, Stegen has previously been linked with Spurs and Manchester United. But with the likes of young De Gea and Hugo Lloris in the respective sides, it is highly unlikely he would leave for either of the clubs. If Gladbach are able to hold the youngster for at least a few more years, he would be the best possible replacement for Iker.
2. Thibaut Courtois: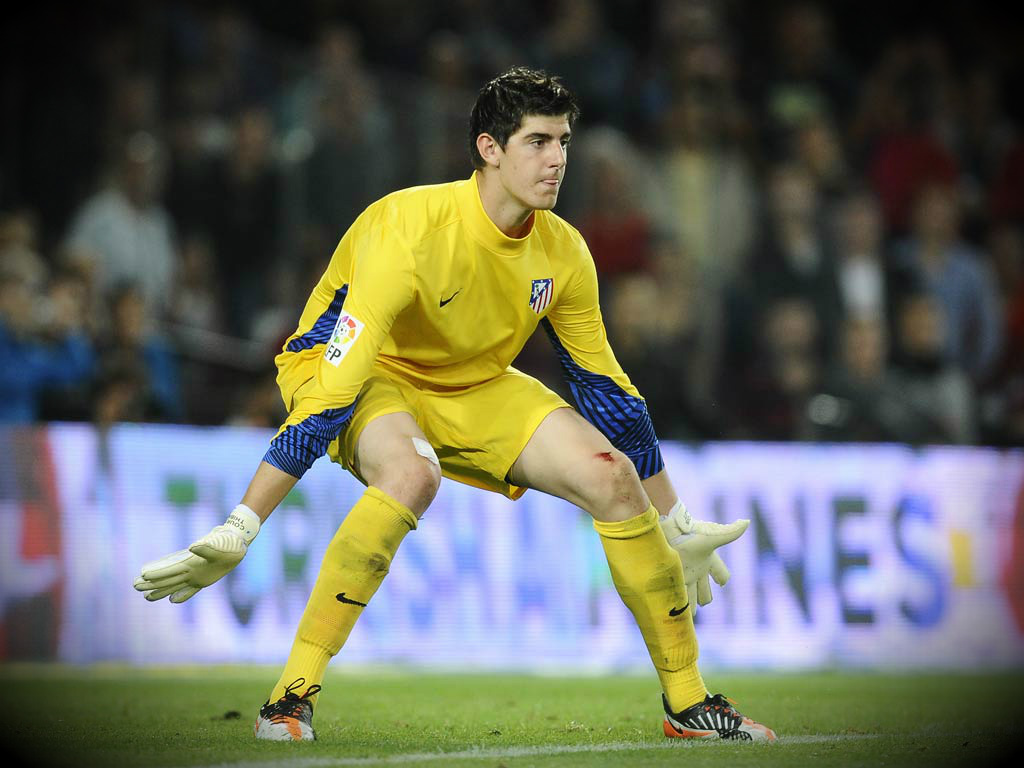 Belgium International Thibaut Courtois had a brilliant season with Atletico Madrid last season, and was crucial for Atletico's Europa League conquest and only allowed 45 goals in La Liga. On his second spell on loan from Chelsea, he had been putting in a very impressive performance this year too, but with Petr Cech still around and David De Gea having trouble after switching leagues, it is highly probable Courtois would move on a loan deal to a mid-table Premier League club.
The youngster has great reflexes, and at moments you could see glimpses of Iker in him. His tall height makes him less vulnerable during aerial threats. But what stands out is his great sense of positioning, the way he sits back and recovers the ball at the dying moment, thus minimizing the error rate to a lot of extent.
Almost rated at 15 million Euros at the moment, Thibaut can be a potential replacement too, but whether Chelsea are going to let him move to Real Madrid is something that time would reveal.
3. David de Gea:
David de Gea Quintana joined Manchester United to replace Edwin van der Sar in 2011, but is yet to secure his place as the number one at Old Trafford. But, that doesn't have to do anything with his potential. He has incredible reflexes, he is agile and acrobatic and has what it takes to make it to the top. His shot-stopping abilities is perhaps unparalleled at this moment. What he lacks is composure to collect the ball, and is often found in no man's land during set pieces because of his poor judgement. But, if he is able to iron out all those flaws, he can be a world beater.
Reports in Spain state that De Gea is homesick in Manchester, and might look for a move back to Spain. Daily Mail suggest that De Gea has already his agent Jorge Mendes to start transfer talks with other clubs, more likely Spanish clubs. Jorge Mendes has Cristiano Ronaldo, Pepe and Jose Mourinho as his client, just so if you don't know.