Three potential transfers for the summer transfer window
5.10K //
13 Mar 2013, 23:11 IST
2012-13 season was a nightmare for the European biggies like Chelsea,Real Madrid and Manchester City. They failed to find any rhythm or reach their season objectives. These European biggies will be looking to shake off their recent form and do better in the coming season.
Clubs like Real Madrid, Chelsea and Manchester City have no shortage for transfer funds and they are certain to splash millions on their intended targets. So here are the five potential transfers for the upcoming season.
Neymar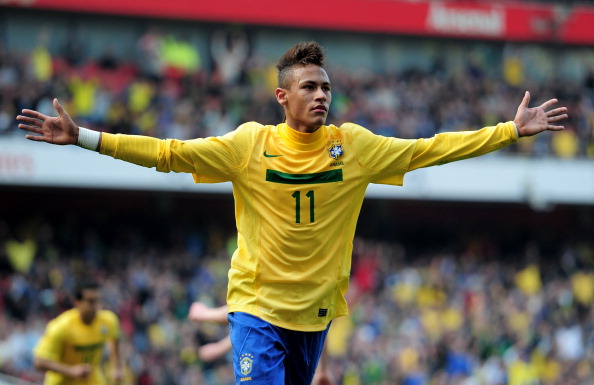 He is one of the hottest prospects for the future and the most wanted football player in world football today. There are many clubs who are willing to splash millions on him. Clubs like Barcelona, Real Madrid and Bayern Munich are reported to be interested in the 21-year-old. Neymar has been in sublime form in 2012, netting 44 times in his 46 appearances.
Barcelona is best known for their ability to develop players from their youth academy and on the other hand, Real Madrid is known for their high profile signings. They believe in buying experienced players rather than developing from the youth system. The chances of Real Madrid and Barcelona signing Neymar are 50-50 and at the end of the day it's Neymar's choice.
When asked about his choice between Real Madrid and Barcelona, Neymar said, "I have no preference for Barcelona or Real Madrid. They are both great clubs that are respected by everyone. They each have their own history and fantastic players".
Chances of the transfer happening
If we look at the playing style of the both clubs, it is clear that he will fit better at Real Madrid than Barcelona. Real Madrid is a team which plays attacking football and they are dangerous on the break. If Neymar signs for Real Madrid then he will be a great addition to their squad as he is lightning fast and has great dribbling ability. His playing style is similar to that of Cristiano Ronaldo and he could simply be the successor to Ronaldo at the Santiago Bernabeu.
Barcelona winger Alexis Sanchez is struggling to find form this season and Neymar could be a great addition to the squad for Barcelona. If reports are to be believed, then David Villa might leave Barcelona at the end of the season and if Barcelona are successful in signing Neymar, then he can fill the gap left by Villa. Also, there are rumours that Neymar has already signed a pre-contract with Barcelona.
Possible Transfer fee: 60 million Euros +.
Gareth Bale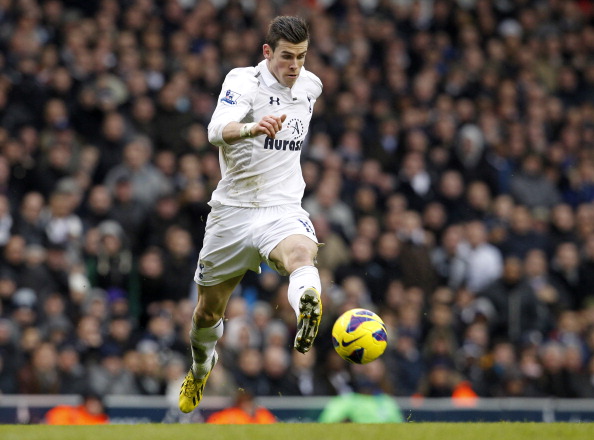 The man-in-form and arguably the best player in the Premier League right now is currently enjoying his life at Spurs and he could be tempted to join the Los Merengues this summer. Gareth Bale is rumoured to be a transfer target for Real Madrid for the summer transfer window and they are willing to meet any demands from Tottenham.
Gareth Bale has been in stunning form for Tottenham this season and has already scored 21 goals in 44 appearances.
If Real Madrid buy Bale, he will find it difficult to fit into the Real Madrid formation as he is a left-winger and Cristiano Ronaldo also prefers to play on the left. If Real Madrid are successful in finding a right formation to include Ronaldo and Bale, then Real Madrid will be unstoppable.
Possible Transfer fee: 55 million Euros+
Radamel Falcao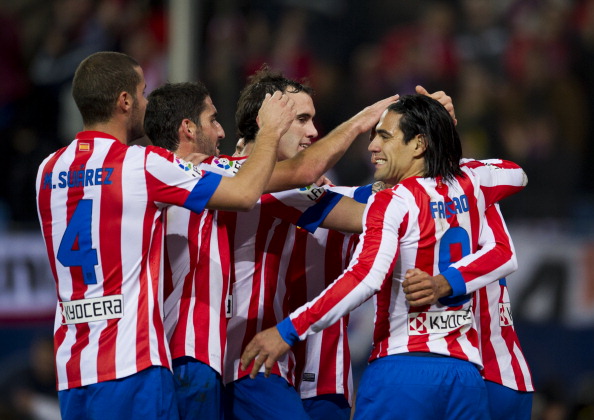 The talented Columbian striker is in exceptional form and his lethal finishing makes him one of the most in-demand players in European football. Many clubs are waiting to sign him and the front-runners are believed to be Chelsea. Other clubs who are interested in signing the player are said to be Arsenal and Manchester City.
He has already scored 27 goals in 28 appearances for Atletico Madrid and this statistic shows how lethal he is.
If we look at Chelsea, with Torres struggling to find the net, Falcao will be a great addition to the squad and the possibility of the signing is high as Chelsea has good relations with Atletico Madrid. With the in-form playmakers like Juan Mata, Oscar and Hazard in the team, Chelsea are only short of a world-class striker and I believe Falcao will fit in. 52 million euros is the release clause in Falcao's contract and Chelsea will have to pay that amount to acquire his services.
Arsenal is lacking firepower after the transfer of Van Persie and they are in pursuit of a world-class striker and reportedly Falcao is their top target. And sources suggest that Arsenal is willing to offer 40 million euros and Podolski in return for Falcao.
Arsenal manager Arsene Wenger is said to be in hunt for a world class striker and he recently said, "If we find a player of top, top quality we will take him."