Today's Manchester United: Some notes
994 //
21 Mar 2013, 09:35 IST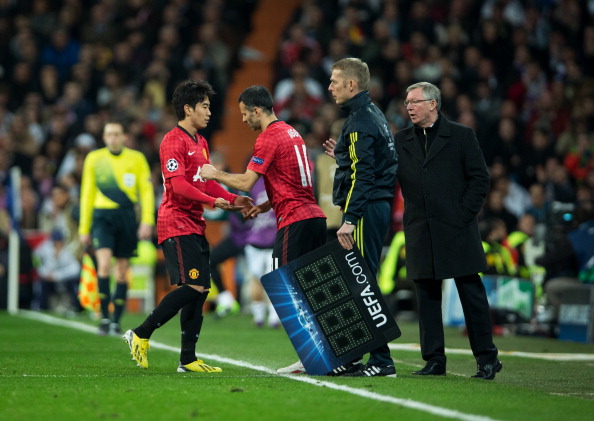 - Observers will point to an uninspiring 1-0 home win over Reading last Saturday as proof of the weakest Manchester United side since that other time they were just as dire. It's almost an extension of last year's criticisms: why watch, analyse and conclude when there's a way to do none of that? Good point. Leave it at that.
15 (fifteen) points suggests something else entirely. But, then again, maybe not. United should have won the title last year, and this new lead might just be like the other. There are no assurances. But how much does that matter right now? Sir Alex Ferguson did not want to dwell so much on the Reading game, saying "it wasn't a great performance but where we are now is not down to today, but the last six months."
And, for now, where United end up in May is less relevant. There's no good predicting — though it should happen — when United's present situation gives the best indication of where this team is. Do they deserve to have such a lead? Almost certainly.
A long time ago, a good side was exactly that and few would argue otherwise — partialities rarely ever clouded judgement, it was that easy to see. This season, public enemy or not, some have found it difficult to acknowledge just how good this team is, or can be. The truth is they're harder than you think.
- To hell with some, though. On closer inspection, you'd be able to see why this team are at the top. In an interview with Gary Neville, Ryan Giggs admitted that the 3-2 aggregate defeat to Real Madrid left him "disappointed", and plainly said that he hadn't felt that way for a "long, long time." Disappointed because of a referee's game-changing call? Perhaps, partly. Disappointed because United just didn't match Madrid over 180 minutes, because they fell to defeat in much the same way they did to another Spanish side, a mid-table one, in Europe the year previous? Not close. "But … there are so many positives as well," Giggs said. "Because I think that we performed so well, we made Real Madrid look ordinary at times. And it was a proper European performance." It might have promised more than it actually did, but United's very admirable 180 minutes told us what we needed to know.
- What of football's fascination with The Paper? Teams that look stronger 'on paper' are among the best ones, but don't necessarily have to be the best one. The Paper states that there are countless sides United's superior — but top-tier football is not Top Trumps. It might have been enough for Manchester City last year, it might even be this year (just because, you know), but it isn't fair on players that have the misfortune to remain unappreciated, or on managers that value team chemistry as much as anything else. Those such as Rafael da Silva or Jonny Evans would not have to worry so much about what's being said if a round piece of silver for the summer was promised, but it'd still be nice if they could have it their way. (As an aside, those two may just be examples, but very fine ones at that. It almost feels like an extension of last year's crit-oh, see how that works.)
- It is possible for a good United side and a weaker league to co-exist. Even – even – if the Premier League is no longer in line with the very best in Europe, 15 points between last year's runners-up and champions remains an incredible lead, and 29 games is an appropriate enough scope to say such a thing. If you weigh these two arguments up against each other, the lead surely says more — being a fact — than a theory about the state of the league, no matter how obvious it may be. It's also worth noting the leads Barcelona and Bayern Munich boast at this moment; if these two teams are so far ahead in their leagues, does that give anyone justification to dismiss the rest? Not when the rest include Real Madrid and Borussia Dortmund. That's not equating them, but there are clear parallels to be had that might say more than a typically Anglo-centric view about the best-suddenly-not-so-great league. Agree for agreement's sake that the quality has waned, and 15 points is still very good.
(As a further aside, it could be argued that the nature of knock-out football means this year's Champions League doesn't actually say anything about where English football is right now; certainly, all eight of those teams, of course, are not the best eight in Europe.)
- The Real Madrid game is worth going back to. Here's a rough list of players whose performances in either leg were well-received: Danny Welbeck, Rio Ferdinand, David de Gea, Phil Jones, Michael Carrick and Evans. Throw in Nemanja Vidic, Patrice Evra, Giggs, Welbeck again, Ferdinand again and even Rafael for a much-improved 2nd leg. Some of these players don't play every game. Where United have been particularly successful, above everyone else, is their level of depth. Ferguson went as far to say that the treble-winning squad of '99 was "not nearly as strong as the squad I have got today." The 1999 squad was complete: but complete in terms of the level of its core players, and where they had gone and where they could go. Literally, not so much. "When we went to the Champions League final in 1999, Roy Keane and Paul Scholes were suspended, but Henning Berg was the only injury," Ferguson said. "I had to pull in a player, Jonathan Greening, who had only played once or twice in the first team. He got a medal for being on the bench. That gives you an idea of the strength of the squad. Now I could change a whole team."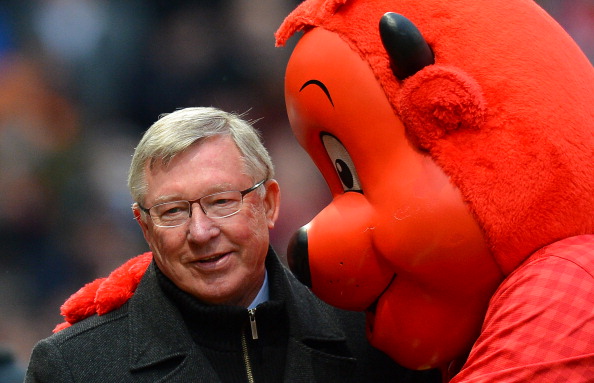 Depth is a tricky one. Having depth is what some mistook Arsenal for having when they fielded a weakened side against Blackburn Rovers in an FA Cup game. A bench featuring Santi Cazorla, Theo Walcott and Jack Wilshere is pretty useful, except it's simply not an indication of anything. Leaving your first-team players on the bench is not a sign of good depth, regardless of whether Arsenal have it or not. A better example, conveniently, would be United's 18 against Madrid. The big games are the best sign of depth. On the bench, even if you discount Rooney from the second leg as he's a proper starter, they had Evans, Shinji Kagawa and Javier Hernandez. That's depth.
- The team's one big problem, central midfield, has not even been that this season. While Paul Pogba continues to be the subject of envy over at Juventus, the truth is that United are not missing him so much (in the same way they don't have to miss someone like Gerard Pique). Michael Carrick continues to be magnificent and the side looks most comfortable with his presence, Tom Cleverley has had a good season while Phil Jones could feature more regularly in that position in the future. But even when it hasn't worked so well, which it has a few times (especially with Anderson), United have managed. Lately, less goals are being conceded while goals are still being scored. Whether the theory that improvements at the back since the turn of the year have hindered Van Persie lately hold up or not, the team still remains a threat. Again, United have so far been able to manage with the squad they have.
- March saw United's first defeat of the year, but that was to Madrid, where United, as cheesy as it sounds, lost with pride intact. There was also the near-collapse at Chelsea, where the hosts squandered a 2-0 lead in the FA Cup, but a dismal 45 might not prove anything at all, especially when Manchester United could relate to their renascent opposition. It was almost inevitable that Chelsea would lead a second half charge, as most good teams in that position do. United's biggest regret was their failure to keep possession or to kill off the game, but those "six months" that Ferguson spoke of means it is dangerous to dwell on, and then to make conclusions from, just from that (though, at the same time, it is worth remembering). As Sean Ingle wrote, "we forget that the 1998-99 treble-winners, arguably Ferguson's greatest side, had their struggles." Nostalgia certainly obscures things — United won that title by just a single point (though, amusingly, the next one by 18). In hindsight, if all goes to plan by May, would inevitably alter perceptions on this team somewhat.
- The 2-0 win over Everton in early February is a good example of when United get it absolutely right. Even with the biggest game of the season to date not far away, the Reds managed to assert their dominance, and, in the process, prevented Everton from getting a goal, with a satisfying and efficient performance. United's control of the game meant they could have scored more, but what was impressive was that when they eased off, with Madrid in mind, they still didn't look like conceding. Above luck and refereeing decisions, they have won games through their own hard graft.
- The remaining nine games could possibly see that 15 point lead cut with City, Arsenal and Chelsea to come. At the start of the season, United would have been second favourites against City; but an away win in the winter perhaps hints at yet another shift in power. Indeed, one great indication of a much-improved United is how they have played against the biggest teams. So far this season, they've beaten Arsenal once, Chelsea (and City, as mentioned) as visitors and Liverpool, so often a difficult game, twice. No prediction for what'll come, but it's not false that United are better placed to win those games now than they were in 2011/12, or even at the start of this campaign.