Top 5: Most underrated players in the Premier League
5.13K //
04 Mar 2013, 16:58 IST
The current Premier League season has seen some great talents emerge to the limelight and take the Premier League by storm. These include Michu, Santi Cazorla, and Christian Benteke to name a few, but there are others who have been silently working hard for their respective teams, and not getting the credit that they deserve. This list comprises of the players who may not be the best, but certainly have been one of the top players in the Premier League.
5. Steven Pienaar (Everton)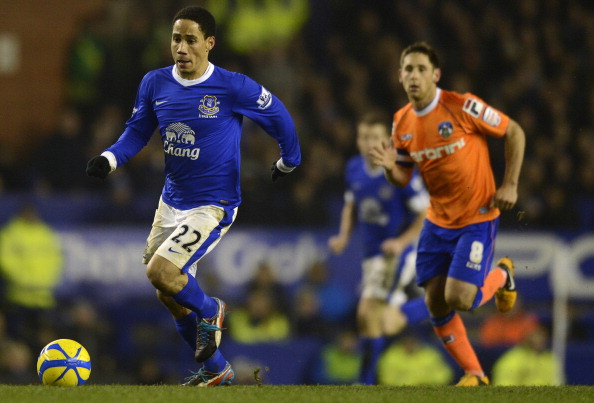 The South African midfielder has been in brilliant form this season for Everton. He has been instrumental in Everton's good season and has chipped in with some goals and assists as well. After a forgettable spell for the Spurs, Pienaar has found renewed confidence and belief this season after signing for the Toffees. But his brilliant form has been overshadowed by the likes of Tim Howard, Leighton Baines and Marouane Fellaini.
4.Ryan Shawcross (Stoke City)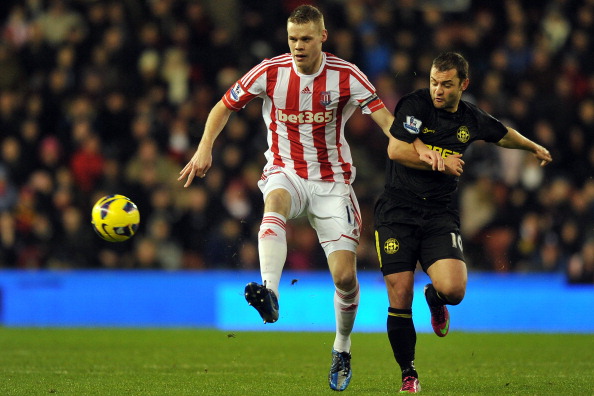 The Stoke City captain has quite simply been one of the best defenders in the Premier League this season. Shawcross, along with his partner Robert Huth, have made Stoke City's defence one of the toughest to break. He has been nothing but solid this season. At the age of 25, Shawcross still has a long way to go, and is also being tracked by some of the top Premier League teams too.
3. Rickie Lambert (Southampton)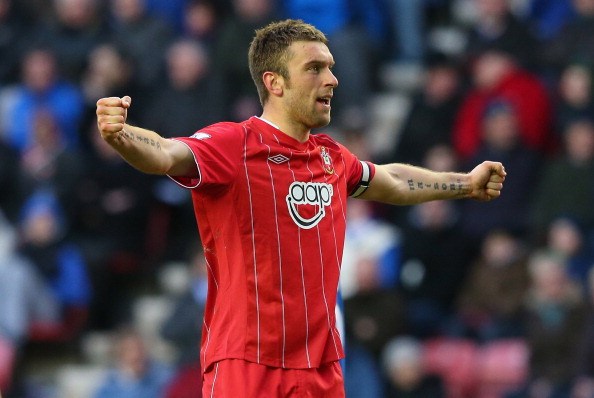 Lambert is another player who has been overshadowed this season. Many people won't believe that he is the top scoring Englishman in the Premier League this season, ahead of the likes of Wayne Rooney and Frank Lampard. At the age of 31, he may not have much time left, but he certainly has made a name for himself this season after having a good run for Southampton. Lambert will be pivotal to the club if they want to remain in the Premier League next season, and even if they do get relegated, expect some good team to come knocking for Lambert.
2.Simon Mignolet  (Sunderland)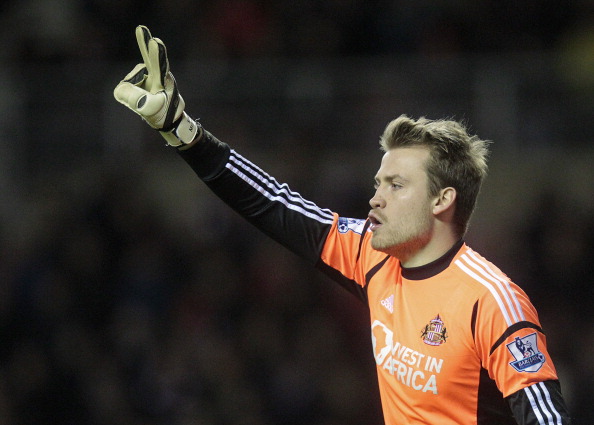 Already a contender for Goalkeeper of the Season, Mignolet has finally shown why Sunderland fans rate him so highly. He has produced some fine saves for Sunderland week in week out, and in the process saved numerous points for his club. With his terrific form, Mignolet has started giving compatriot Thibaut Courtois tough competition for the spot of first-choice goalkeeper for Belgium. There's still a long way to go for this youngster to perhaps be the best in the business.
1. Michael Carrick (Manchester United)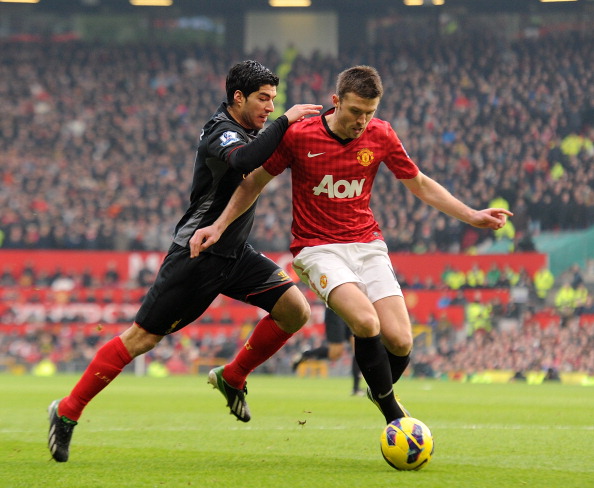 Michael Carrick has perhaps been Manchester United's dark knight this season. He has finally emerged as a top midfielder this season. Due to the majestic Robin Van Persie, many people fail to realize Carrick's important in the United side. This season, Carrick has made the central midfielder's role his own, and influences United's play in more ways than people seem to realize. Without him, one can only imagine what United's midfield would have been this season. He will give some serious competition to the likes of Yaya Toure and Steven Gerrard for a place in the PFA XI.