Top 5 playmakers in football currently - The masters of "keeping the ball"
10.36K //
14 Mar 2013, 21:49 IST
DISCLAIMER: This article reflects the opinions of the author and not the site itself.
As the saying goes, "The long ball is the key to keeping possession". If that were to be believed, then many a manager would try to motivate his central midfielders to make long passes. However, it must be understood that a long ball is not something that is learned, but is refined and polished over a period of time.
Here is a list of the masters of not only the long ball, but also keeping the ball:
1. Paul Scholes (Manchester United)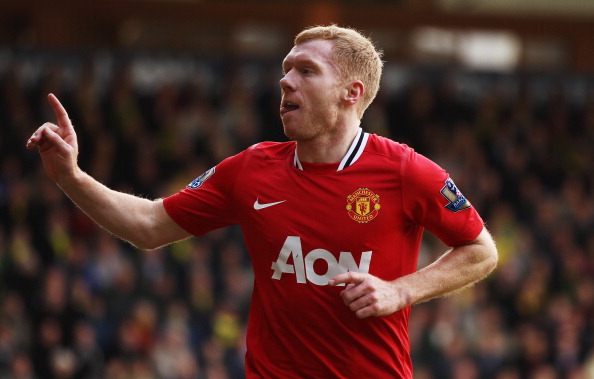 "My toughest opponent? Scholes of Manchester. He is the complete midfielder." – Zinedine Zidane
The above quote just goes on to sum up how much respect the best in the game have for Paul Scholes. He is just the complete player. Even at 38, he still has the vision to pick out the best of long passes and can pull the strings in the midfield, which puts him in control of the game. On that note, many in the world have mentioned that Scholes is probably the only player currently playing in England who can dictate the flow of and the pace of the game, despite his reckless challenges.
Since his comeback in 2012, Scholes has been the linchpin of the Manchester United first team, and has netted five goals so far. However, if we were to talk about his performances as a midfielder, the 2007-08 Champions League goal against Barcelona should sum up his style of play.
"If he was playing with me, I would have scored so many more." – Pele
2. Xavi Hernandez (Barcelona)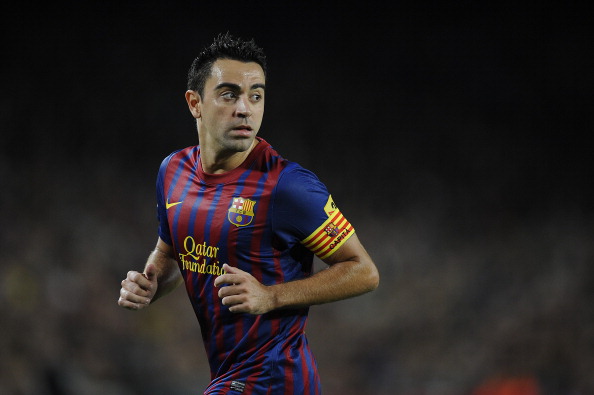 Similar to Paul Scholes, Xavi has come through the ranks as a Barcelona player, and these are the players who truly value what it takes to win a cap for the club they have followed their entire lives. However, Xavi has more than that. Not only does he have the club's titles to speak of, but also at least 15 award nominations to show for his passing, solid vision and awareness that he brings to the table. These are the key aspects that make Xavi one of the most loved and respected players to play the game. Unlike Scholes, it is not easy to pick out the best of Xavi's performances, but it will be fair to say that he raises his game by a notch in the Clasicos and when he plays for Spain.
However, his high degree of consistency has led to him being the second highest capped player for Spain behind Iker Casillas. Xavi went on to show his modesty when he said this for Paul Scholes:
"In the last 15 to 20 years the best central midfielder that I have seen – the most complete – is Scholes. I have spoken with Xabi Alonso about this many times. Scholes is a spectacular player who has everything. He can play the final pass, he can score, he is strong, he never gets knocked off the ball and he doesn't give possession away. If he had been Spanish then maybe he would have been valued more."
3. Andrea Pirlo (Juventus)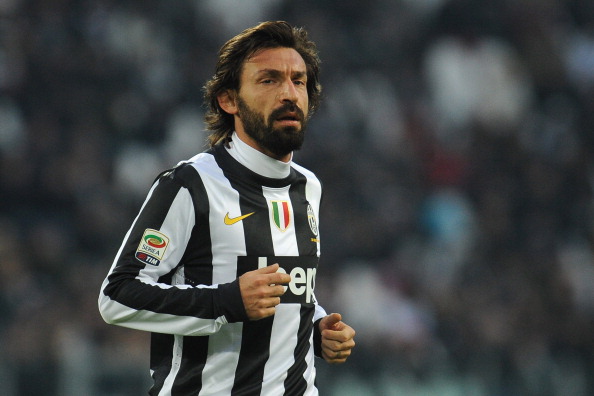 The mastermind behind the Azzuri reaching the final of the UEFA Euro Championships. Words cannot describe the vision that he has mastered over his career. Similar to Xavi, he has a wide range of awards to show for his ability and dangerous presence in the midfield. His long passes leave oppositions floored, and creates goals for both club and country. His impact and leadership qualities on the field are brilliant and many people associated to football have heaped praise on him as a player and as a captain.
"To pass the ball to Andrea Pirlo is like to hide it in a safe." – Zbigniew Boniek
It would indeed be a nice gesture of Italy to win the up coming World Cup in 2014, and dedicate it to their captain Andrea Pirlo.
"Pirlo is a silent leader. He speaks with his feet." – Marcelo Lippi
4. Joao Moutinho (Porto)
In a list dominated by old pros, it is fair to say that Joao Moutinho is a legend in the making, with respect to the rest of the players mentioned on the list. He was the key in Portugal's Euro 2012 campaign, as his skilful passing and ball-keeping abilities highlighted his immense talent and promise. At the moment, Moutinho is the transfer target for many clubs in Europe, and one can only wait and see how much Porto will profit out of him,when he is finally sold.
5. Andres Iniesta (Barcelona)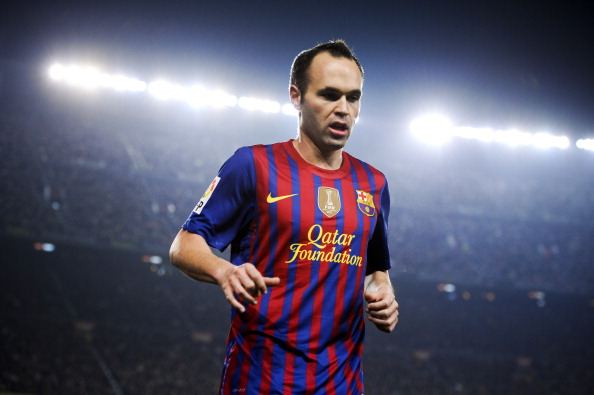 He is probably the most cool and calm headed Barcelona midfielder, apart from his immense skill that he was born with. Similar to his teammate Xavi, Iniesta has won many awards as an individual, the most recent being the UEFA best player in Europe in 2012. He has been described by former Barcelona manager Frank Rijkaard as a complete player. Rijkaard would go on to boast about him:
"I played him as a false winger, central midfielder, deep midfielder and just behind the striker and he was always excellent."
The above quote should sum up how important he is to both the Catalans and Spain, where like Xavi, his ball keeping abilities are required.