Tricky road ahead for Brendan Rodgers
1.11K //
17 Nov 2012, 17:38 IST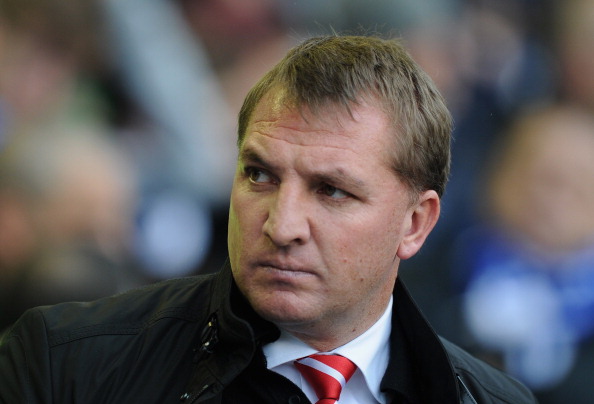 When the going gets tough, the tough get going. Brendan Rodgers is in for a tough period. After getting the fixtures against Manchester City, Arsenal, Manchester United, Chelsea and Everton out of the way, Rodgers must be heaving a huge sigh of relief, especially after seeing the upcoming fixtures. Grave mistake, if he does that. Let's look at the fixtures till the end of December:
17th Nov: Wigan (H)
25th Nov:  Swansea (A)
28th Nov: Tottenham (A)
1st Dec:  Southampton (H)
9th Dec: West Ham (A)
15th Dec: Aston Villa (H)
22nd Dec: Fulham (H)
26th Dec: Stoke City (A)
30th Dec: QPR (A)
A quick glance at the list shows that it will be an easier time for Liverpool in the league with the big guns out of the way. Apart from Tottenham, the other fixtures look like routine ones where you get three easy points. Ironically, over the past season, Liverpool have fared better against the big guns than the so called 'smaller' teams. The results we managed last season(I haven't taken Tottenham into consideration here as they are a top four team now) are as shown below:
Wigan (0-0 (H) and 0-1 loss (A))
Swansea (0-0 (H) and 0-1 loss (A))
Aston Villa (0-0(H) and 0-2 win (A))
Fulham (1-0loss (H), 0-1 loss (A))
Stoke City (0-0(H), 0-1 loss (A))
QPR (1-0(H) win, 3-2 loss (A))
2 wins, 4 draws and 6 losses don't paint a pretty picture. What's even more surprising is that with the same team, we have done the double over sides like Chelsea and Everton. The team seems to be playing at a very mediocre level against smaller teams and at a different level against the big guns.
This season again hasn't started particularly well and with the club languishing in 13th place, we need to take maximum points from the the coming games. Realistically, we should be targeting at least 20 points from the available 27. The only wins we have got till now have been the  thrashing of Norwich at Carrow road and the narrow 1-0 over Reading at Anfield. We can moan about how unlucky we have been, how we should have won against Manchester City if only Skrtel had not played that fateful pass to Tevez, how we would have got a point if only Valencia had not dived, how we would have won against Everton if only that offside goal was given… well, the cribbing has to stop.
Rodgers is taking his time to revolutionise and change the way we have played over the last decade. The intricate moves, the delicate touches, the quick passes are all part of the footballing philosophy that he is trying to infuse into the football club. I agree that we have played much better than last season and deserve to have more points and stand much higher in the premier league table. Losses were blamed on bad luck, refereeing decisions and the club's inability to land a striker on transfer deadline day. We have listened to them time and again and seeing the quality oppositions that we have faced, we believe that we can turn it around sooner rather than later.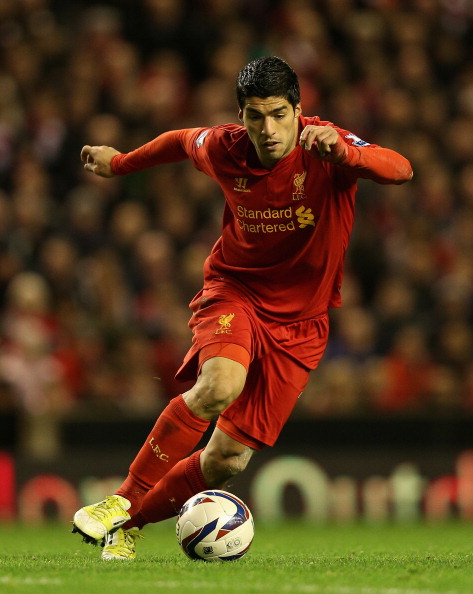 It's time for Liverpool to try and change their luck and win some games. Whenever you talk about Liverpool gaining points, you inadvertently land upon Luis Suarez. He seems to have taken up the role that Gerrard did over the last decade, getting those crucial goals and bailing the team out whenever needed. I am glad he has hit a good run of form that sees him as the joint top scorer in the league. He's got immense responsibility considering that he is the only senior striker in the team and has shouldered it well till now. The youngsters have taken their chances as well and are now starting to become an integral part of the team. The likes of Sterling, Suso and Wisdom have done really well and others like Flanagan, Robinson and Coates will be hoping to get a longer run in the side.The seeds are being rowed and we'll be reaping the rewards for many years to come.
Rodgers needs to get these points to prove his critics wrong. He needs them as a proof to show that his style of play is indeed bearing fruit. It will not only boost his confidence but also that of his players. It's been almost a year since we have had back to back wins in the league and this shows that we haven't performed consistently. Now is the chance to change it and make things right. Now is the chance to perform and push up in the table.
Ultimately, whatever happens, In Rodgers We Trust.