UEFA Champions League: Juventus vs Chelsea Preview
857 //
19 Nov 2012, 19:45 IST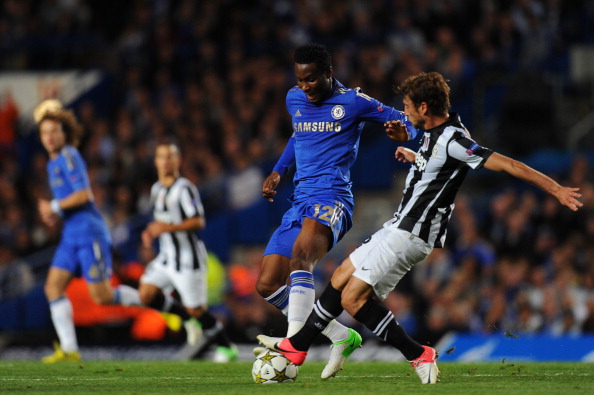 "Roberto Di Matteo is in the line of fire", "Abrahmovich is growing impatient", read most of the headlines after the weekend defeat at the hands of West Bromwich Albion. One of them even reported a feud between the players after the match. In reality, such things only help fill the pockets of the tabloid management. Yes, Chelsea are going through a rough patch after their initial run of good form, no denying that fact. It all started almost a month ago on that forgettable night at the Donbass Arena against Shakhtar. Since then, the 'Blues' have won only 2 matches in 7 and lost in 3 of them. The game against West Brom brought out widespread discontent from the Chelsea supporters. Tempers flaring in the dressing room is common and as far as Di Matteo's job is concerned, it is quite secure until at least the end of the season.
Di Matteo selected the starting XI for that match with one eye on tomorrow's clash against Juventus. Even after the likes of Mata and Oscar came off the bench, they couldn't get a draw, let alone a win. David Luiz, in particular had to face the wrath from the fans after his string of poor performances. As the team waits for the recovery of John Terry, the future of another man looks extremely vulnerable in a blue shirt, Fernando Torres.
Chelsea fans have shown great faith in him during the difficult times last season and had that faint glimmer of hope that they would be able to witness the real Torres. After that initial spark of goals, it was again back to square one for the Spaniard, and now he is regarded as nothing but deadwood. Even a mediocre number nine could have done a better job during that 75 minute spell against West Brom. Daniel Sturridge, though missing some good opportunities, had an eventful 15 minutes. The club would actually benefit if they sell Torres for less than half the price that they spent on bringing him to Stamford Bridge. With 100 million being the total value of the deal, selling him in January for 20 million will save the club about 50 million. That's not bad to show off on the account books as the FFP looms large.
The UEFA Champions League enters its fifth matchday, and Chelsea travel to Turin to face the Old Lady. The last two matches for both the teams are crucial for a berth in the next round. Shakhtar travel to Denmark in the meantime, hoping to return with a win against Norsjaelland. A loss for Juventus and a Shakhtar win would knock the Old Lady out of the competition. So getting at least a draw will be their utmost priority. Angelo Alessio named a side devoid of Vucinic and Pirlo for the clash against Lazio on Saturday which ended in a 0-0 draw. With key players of both teams rested, this encounter has the potential to turn some heads.
Team News & Probable Lineups
Juventus are blessed with a full strength team coming into this fixture. Their squad depth is immense and Alessio has the license to field a strong lineup on Tuesday. With Pirlo and Vucinic back into the side, Quagliarella and Pogba will go back to warming the bench.
Juventus (3-5-2): Buffon – Barzagli, Bonucci, Chiellini – Pirlo, Vidal, Marchisio, Asamoah, Isla – Vucinic, Giovinco
John Terry and Frank Lampard are unavailable due to injuries and Ashley Cole returns after recovering from a hamstring injury. Mata, Oscar, Ivanovic and Ramires started from bench during weekend and will surely be starting in Turin.
Chelsea (4-2-3-1): Cech – Ivanovic, Cahill, Luiz, Cole – Mikel, Romeu – Ramires, Oscar, Hazard – Torres
Tactical Matchup
The reverse fixture was a dodgy affair as Chelsea blew a two-goal lead at home. It was an entertaining match and presented a good tactical battle. The setup of a 3-5-2 vs a 4-2-3-1 is always bound to end in a goal-fest. We can expect similar tactical battles as in the reverse fixture.

Defense and Attack
Torres playing as a lone striker will allow the Juve defenders to play the ball ahead very often as they have a man advantage. The wingbacks will have the duty of tracking Hazard and Ramires which means loads of space for the Chelsea fullbacks to venture into. But on the other end, it's a 2 vs 2 situation for the Blues back-line. There is a threat of overloading when Mikel or Romeu get overrun. Vucinic and Giovinco worked their strategy of pulling defenders out of place perfectly at Stamford Bridge. Therefore, Luiz must be careful with his positioning, particularly after his run of poor form. Gary Cahill on the other hand has the tools to cope with fluid attackers, but he will need to have a perfect coordination with Luiz. The need for Ramires on the wings is very high so as to provide cover for the fullbacks. Hazard too will need to contribute to the defensive side when needed.
Midfield: Oscar v Pirlo, Mikel v Marchisio, Romeu v Vidal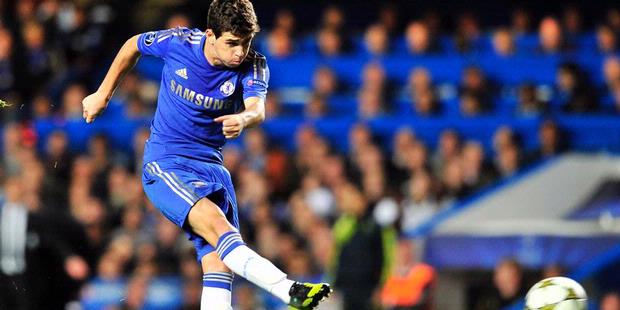 Oscar, the young Brazilian was given a mammoth task of taking on one of the best midfielders of the game, and he not only contained Pirlo but bagged two goals in the process. Oscar will play a similar role this time around and we can expect one of the Juve midfielders to drop onto the Brazilian to release Pirlo. Vidal and Marchisio are capable of breaking down any midfield and they might have one of the easiest jobs on Tuesday. The Mikel and Romeu partnership has looked shaky and unproductive. Having Ramires play alongside Mikel and Mata on the wings will provide almost zero cover to the defense and Ramires himself will have to drift wide which will leave his marker free. So Romeu should be the best option for Di Matteo in midfield. It will, most obviously be the weak link for the Blues.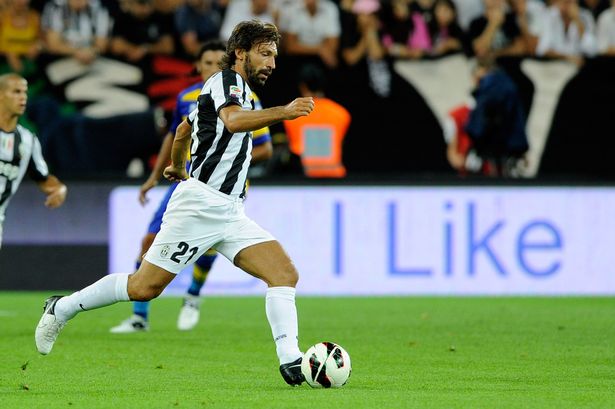 Juventus has immense depth in their squad. They have the quality to come off the bench and impact the game. Niklas Bendtner, who has some experience playing Chelsea will be a viable option later on in the game. Only a fully committed Chelsea performance will yield a positive result in Turin.
PIE Prediction
If Chelsea start with 'Mazacar', expect and open game with Chelsea getting beaten. If the above lineup is fielded, there would be a tight contest for supremacy and an entertaining 90 minutes. PIE predicts a 2-2 draw.