United v Real - Romance surrounding the fixture
1.96K //
29 Dec 2012, 12:23 IST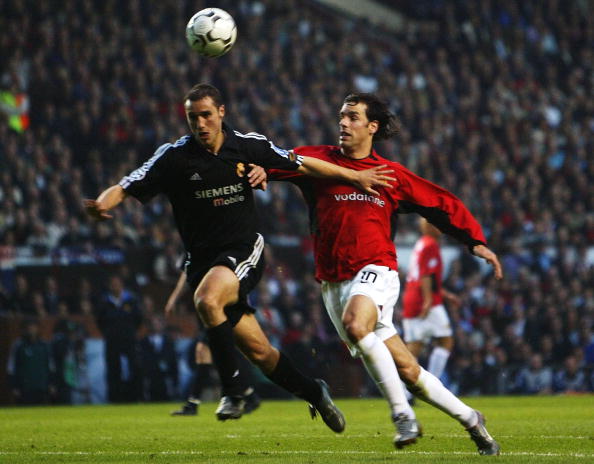 If you were to compile a list of the most decorated clubs of European football, Real Madrid would feature at the number one spot and Manchester United at number seven.
The two clubs have won a combined 92 trophies- with Real Madrid winning 59 and United 33. This trophy count includes 12 Champions League titles between the two giants of European football. Real have won the trophy a record 9 times, while United were crowned victors 3 times. When United travel to the Estadio Santiago Bernabeu on the 13thFebruary 2013, Sir Alex Ferguson and Jose Mourinho will know that the winner of this fixture after 180 minutes will take a giant leap towards adding another trophy to the already glittering trophy cabinet of their respective clubs.
The two most popular clubs in the world haven't met in the Champions League since the 2002-2003 season, when Madrid dumped United out 6-5 on aggregate. That night at the 'Theatre of Dreams" is not only remembered for the galaxy of stars who provided a great advert for Europe's elite football competition but also because it convinced a certain Roman Abramovich, a guest at Old Trafford that night, to own a football club – thus changing the dynamics of English and European football forever.
History of the United v Real Fixture
European Cup 1957, Semi-Final
The rivalry in Europe of these two great clubs dates back to 11th April 1957, when Jose Villalonga's Madrid took on Sir Matt Busby's United in the first leg of the semi-final of the European Cup. The 135,000 Bernabeu faithful watched as their team romped home to a 3-1 win with the legendary Alfredo Di Stefano scoring the second goal. The second leg on 25th April 1957 was no different, with the Old Trafford crowd witnessing the magic of Di Stefano first hand as the Argentine opened the scoring. Real then added another goal to take the aggregate to 5-1 before Tommy Taylor and Bobby Charlton added respectability to the final score. The semi-final ended 5-3 in favor of Los Blancos.
European Cup 1968, Semi-Final
Almost 11 years after the second leg of the 1957 semi-final, Miguel Muñoz's Madrid collided with Matt Busby's United at Old Trafford in the first leg in front of a capacity 63,500 fans. George Best scored the only goal of the game in the first half. The return leg in Madrid on 15th May 1968 had a sense of déjà vu for United as they were about to crash out again at the hands of Real going 1-3 down, until Best assisted David Sadler to make it 2-3 and Bill Foulkes- one of the survivors of the Munich crash- deservedly scored the goal that sent United through. United, of course, went on to win their first European Cup that season.
Champions League 2000, Quarter-Final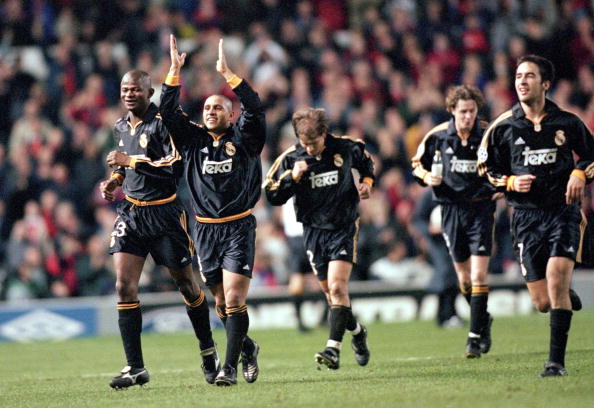 Vincente Del Bosque's flamboyant Madrid took on the Alex Ferguson's defending champions with the first leg in Spain ending 0-0, with the advantage firmly with United. Pierluigi Collina, arguably the best referee at the time was put in charge of the second leg at Old Trafford, one of the most anticipated matches in European football. Real Madrid put on one of the best displays of attacking football in front of a stunned Old Trafford crowd of 59,518.  Real Madrid outclassed United and Del Bosque outmaneuvered Ferguson. The game ended 3-2 in favor of Madrid. It also happened to be the game credited to changing Sir Alex's outlook towards football strategy.
Champions League 2003, Quarter-Final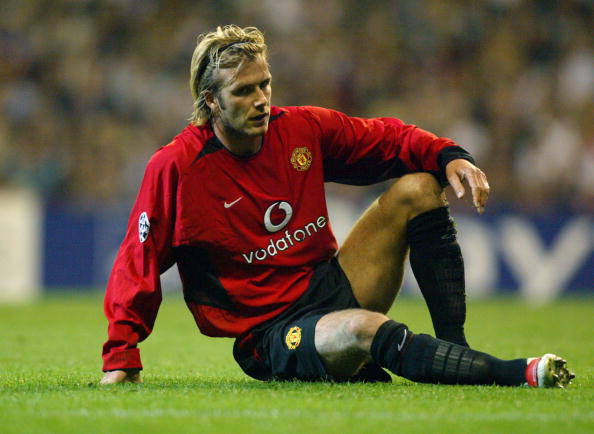 Vincente Del Bosque's Galacticos were once again drawn against Alex Ferguson's men, with the fixture garnering unprecedented hype due to the class oozing from both sides. The prospect of seeing Ronaldo, Figo, Zidane, Raul, Giggs, Veron, Keane, Beckham and Nistelrooy on the same pitch for 180 minutes was mouthwatering. Contrary to expectations, the first leg was convincingly won by Madrid 3-1. Collina was again put in charge of the second leg at Old Trafford, which turned out to be one of the best games of the decade. Ronaldo scored in the 12th, 50th & 59th to silence the United fight back. David Beckham came on to score two goals against his future employers. United won 4-3 on the night but lost out on aggregate.
Sir Alex Ferguson and Jose Mourinho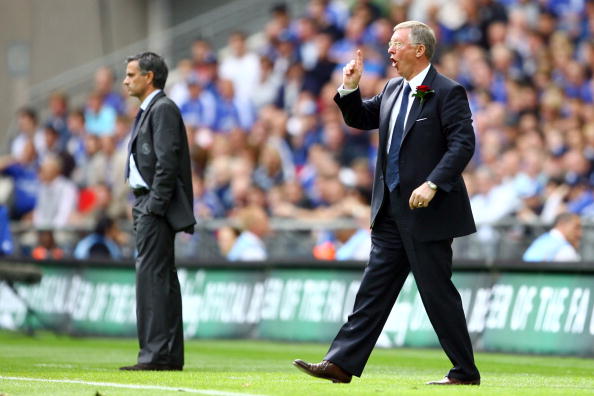 There is no manager in modern day football that has come close to challenging Sir Alex Ferguson's unquestioned heights of football management like Jose Mourinho has. Between them, the pair has led their teams to 42 trophies. Ferguson has 28 trophies listed on his resume, while Mourinho has 14. They have won 2 Champions League titles each. With the exception of Inter Milan, Mourinho has taken on Sir Alex with some success in their previous meetings, be it at Porto or Chelsea.
Jose, who happens to call Ferguson as the "boss of managers" is touted as the heir apparent to the hot seat at Old Trafford once the Scot retires. Patrick Barclay, author of Ferguson's autobiography "Football – Bloody Hell!"  stated that Ferguson knows Jose is the better manager and hence there would no "mind games" before this fixture from Sir Alex's end. Irrespective of the outcome, trust the two managers to share exquisite wine in Fergie's Old Trafford office when the second leg ends on 5th March 2013.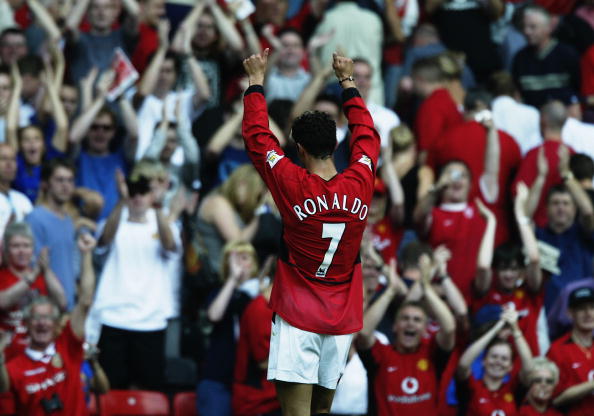 Last time a player with "Ronaldo" on the back of the shirt played against Manchester United at Old Trafford, he left the pitch with a standing ovation from the United fans despite him scoring a hat-trick against the home team and dumping them out of Europe's top competition. He of course wore the number 9 jersey for Real Madrid in 2003.
The "Ronaldo" that will visit Old Trafford on 5th March will play for Real with '7′ on the back of his shirt.  The very same number he played with on his back for six long years as a United player. Ronaldo not only matched the expectations of being United's number 7 but also enhanced the reputation of that shirt to a level any player would find hard to match.
Before Ronaldo's transfer to Madrid, Ferguson famously said, "I wouldn't sell them a virus".
Sir Alex has sold some of his best players to Madrid – Ronaldo, Heinze, Beckham and Nistelrooy. Among the four, Ronaldo is the only player who left United before Sir Alex wanted him gone. Like Gary Neville mentioned in his book "Red", Ronaldo spoke of Madrid openly in the dressing room. It was his dream club.
Now the prodigal son returns home with his name being sung more often than ever by United fans this season. Ronaldo is unhappy at Madrid. Would the warmth of the United fans appeal to his ego? After all, his dream club hasn't delivered him the two thing he desperately wants and won at United – the Ballon d'Or and the Champions League trophy that would finally compel his detractors to say he truly is better than Messi.
Manchester United v Real Madrid is the most glamorous tie to have come out of this years knockout stage draw. Both teams have relied heavily on outscoring their opponents in their respective leagues so far this season. Both teams have a leaky defense and a flamboyant attack which has prompted football pundits to predict a high scoring game with end to end stuff. More importantly, as both managers would know how, the romance of tie is secondary notwithstanding there is a very important football match to b won.