Wayne Rooney: Will he be at Manchester United next season?
2.99K //
15 Mar 2013, 00:39 IST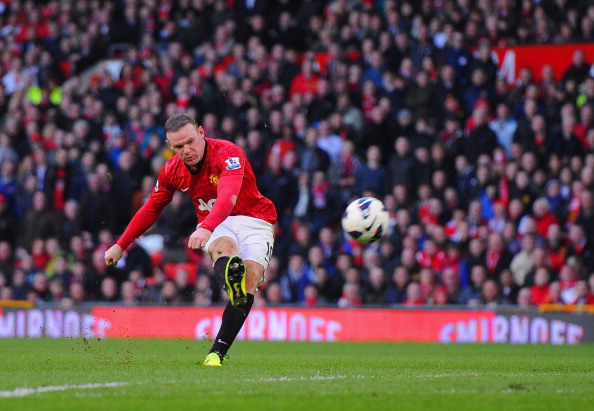 Manchester United last Tuesday were involved in their biggest game of the season as they welcomed Real Madrid to Old Trafford for a crucial 2nd leg of their UEFA Champions League. European nights at Old Trafford always have a special air about them and manager Sir Alex Ferguson even mentioned that he lived for such nights. United though took to the field with one glaring omission from their starting line-up – No.10 Wayne Rooney.
Sir Alex's decision to leave out Rooney in such a big game got the gossip mill started and over the past week there have been many debates about whether the English striker's time at Manchester United is up. Countless articles have been written about it with opinions split either way. I decided to wait till Sunday in order to have a look at Rooney turn out against Chelsea in United's FA Cup quarterfinal at home, knowing fully well that he was going to feature.
The official reason given by Ferguson before the game for Rooney's omission was lack of match fitness. Three days earlier he had put in a superb performance against Norwich that saw him finish with a wondrous goal and two assists. He certainly looked sharp and incisive in that game and though Shinji Kagawa grabbed the headlines with his brilliant hat-trick, there was no doubt that Rooney had a profound impact on the game.
Robin Van Persie's stellar debut season has no doubt pushed Rooney down in the pecking order at Old Trafford, but claims that the Englishman has been ineffectual are anything but far fetched. Rooney has a superb goals plus assists record in the league with 12 of each contributing to 24 goals! That is just 6 short of Van Persie who has 19 goals and 11 assists. Talk about a destructive duo.
The match fitness issue that's come up, while to some a little out of the blue, is actually less so. Ferguson this season has had concerns regarding his striker's match fitness with his injury early in the season and an apparent reduced effort in training. The Scot is one of the most experienced managers around and if he feels that one of his top stars is not pulling his weight in training, there is no reason why he should not be dropped.
And Ferguson was well justified, as his team had the measure of Madrid before the red card to Nani changed the complexion of the game. His choice to go with Danny Welbeck and Nani to exploit Real's weakness on the counter was playing out to perfection until that fateful moment when Turkish referee Cuneyt Cakir sent Nani off for an early bath.
Rooney's representatives have revealed that things aren't exactly cosy between the player and the manager. But the fact is that they don't need to be. Ferguson has been known to have an up and down relationship with some of his players including guys such as Nani and even Cristiano Ronaldo for a brief while. Since the incident 3 years ago when Wayne held Manchester United to ransom stating that the club was not matching up to his ambition, relations between the fiery Scotsman and Rooney have been strained, say sources. But disagreements do happen and they are never the reasons for a player to be banished to the bench.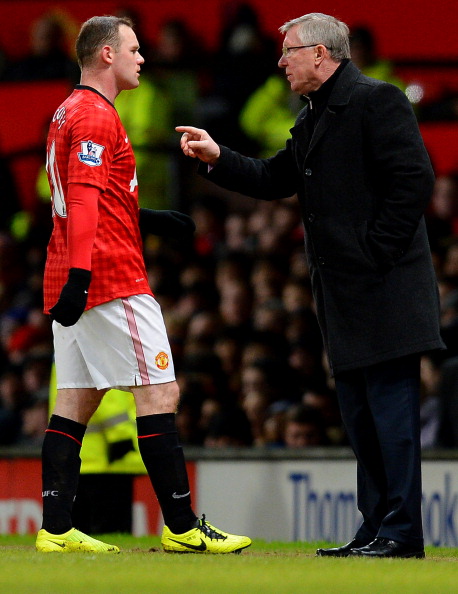 Rooney's contract runs until 2015 and with 2 years left, it's around this time that contract negotiations generally begin. Sir Alex has come out rubbished reports that the striker's tenure at Old Trafford is drawing near a finish and has offered his word that Rooney would be at Manchester United come next season for sure. But we all know how press conferences work and more often than not they are meant to assuage fans in the short term and boost up a player's potential sale price when he is eventually moved.
What is important to delve into, is this – Is Rooney still the explosive player that lit up games with a moment or two of brilliance and one capable of single handedly turning a match on its head? So far this season and last, we have seen glimpses of the good, but not the great from Wayne. While the stats above show that he has been delivering with great efficiency to the team's cause, there is an element of doubt that his powers are on the wane and that his best years are past him.
Against Chelsea on Sunday, he scored the second of United's goals and put in another very efficient performance. In the first half that United dominated, he looked every bit threatening going forward but in the second half was reduced to a marginal figure and was not able to influence the game once Chelsea got a foothold. He also appeared a little fatigued towards the end, indicating that the match fitness card played ahead of the Madrid game may have had some amount of truth behind it.
Let's rewind the clock a bit here to the 2009/10 season, one where Rooney scored 34 goals in all competitions and went on to bag the PFA's Player of the Year award. Ferguson started with a half-fit Rooney in their 2nd leg quarterfinal tie against Bayern Munich in the UEFA Champions League. This, after Fergie claimed in the lead up that he had no chance of playing in the return leg after injuring his ankle in the 1st leg in Munich which United lost 2-1 to a late goal from Ivica Olic. Wayne completed an hour before he was subbed after re-injuring his ankle. The season after he led United to the final of the competition where they were comprehensively beaten 3-1 by Barcelona and Rooney was the only United player to come out of that game with any credit. And lest we forget, last season, once again, he netted 34 goals as United agonizingly lost their Premiership crown to cross town rivals Manchester City on goal difference.
In football, memory is short and no matter what rumour mills might churn out, Wayne Rooney remains amongst the top players in world football. The real question on Ferguson's mind could well be if Rooney is still amongst the very best players in his position alongside the likes of Ronaldo and Lionel Messi because that's the level he was operating at a couple of seasons ago. In short, this decision is not one that is going to be influenced by the relationship between the two, but rather more by footballing and economical reasons.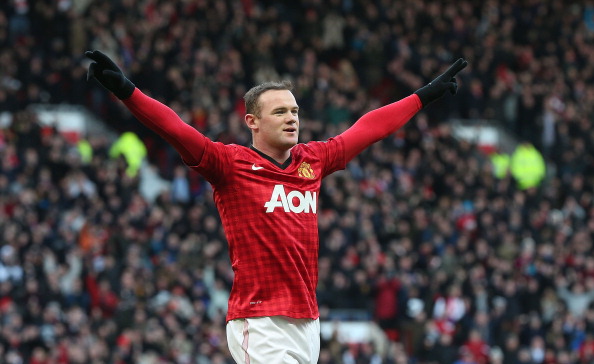 A benching for a big game on previous instances been a precursor to the eventual departure of the star under Ferguson. David Beckham, Ruud van Nistelrooy, Jaap Stam and a few others have been promptly shown the door due to a deterioration in their  relationship with the fiery Scot. Sir Alex has always steadfastly maintained that no player is bigger than the club and he has been able to successfully rebuild his sides after the loss of such established stars.
Rooney is currently the highest paid player on Manchester United's payrolls. He has been and continues to remain the talisman for the club. Manchester United being linked to Borussia Dortmund's prolific forward Robert Lewandowski has added further fuel to the thought that Rooney might indeed be shipped out in the summer. Rooney, were he to be sold, would command a significant fee which could be reinvested to buy a new forward and either a central mid/winger.
While talk of Rooney's exit seem premature, what is certain is that Manchester United and Sir Alex Ferguson have reached a stage where they need to reassess Wayne Rooney's position and role in the team. Sir Alex remains one of the finest judges of talent and player ability. The conundrum for Ferguson will remain as to whether Rooney can rediscover his explosive form that not too long ago made him a feared marksman across Europe; because if he does, Fergie would have a real top notch team at his disposal with the infusion of new talent this season and some small tweaks in the summer. However, if he feels that the forward's contributions have been reduced to that of merely a very good functional player, Fergie may very well take the gamble of cashing in on the superstar and prepare the ground for a fresh start.