West Brom Preview: Arsenal's response, Talking Henry and Sagna's contract situation
628 //
08 Dec 2012, 19:25 IST
"Life's not about how hard of a hit you can give… it's about how many you can take, and still keep moving forward."  - Sylvester Stallone in Rocky Balboa
One of the greatest quotes in movie history could not be more symbolic to describe the current status of my beloved Arsenal. I have to admit, this season is harder to watch than last season. Even the 8-2 defeat at the hands of our bitterest rivals seems watchable.
Already with 15 games gone in the league, and having lost 4 of them, and more frustratingly, 6 draws as well, the Gunners lie in 10th position, and in urgent need of some impetus, freshness, direction, and more importantly points to plot a way towards the top reaches of the table.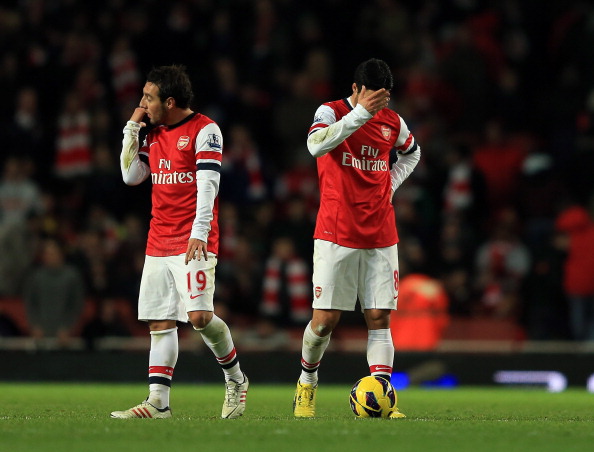 I would be lying if I said all the negativity at the club has not bogged me down. In fact it has bogged me down to a great extent, and made me retreat into my proverbial shell. Days trudge on pondering about the next game, and wondering if the slide can be arrested. Each freaking game seems tough. Even a Swansea home fixture, which a few years back, looked like a wall in the park, is now a highly competitive fixture.
The recent splurge of articles over the online diaspora has been maddening, with all kinds of thoughts and views being poured about literally everything at the club. From the formations and tactics to Peter Hill Wood's heart attack to Arsene Wenger's salary to Stan Kroenke's ranch to Laurent Koscielny's groin to Santi Cazorla's stamina. It's just gone berserk.
You would think the only way to stop this seemingly unstoppable flow of crap from the Internet gutters would be to string together a few results and give the fans something to cheer about in the cold dark winter months of December and January.
And it all starts today, a home game against high flying West Brom, who have started stuttering recently. Most Arsenal players have been doing the talking in what has been a couple of weeks of introspection and self-question. Steve Bould, who accused the players of not taking enough responsibility, in his 'reported' post Swansea outburst, may have probably ignited some spark among the team.
Mikel Arteta has rallied his angry bunch of teammates to respond positively.
People are hurting, people are upset with themselves, the players are angry. I think that's a good thing. It's not like players couldn't care less, they know what they need to do.At Arsenal you have a group of players who want to give 100 per cent and that makes things so much easier. I always see that in the dressing room. Always. You look at the players' faces, the disappointment, the hurt. They want to put it right. You've got players here demanding and wanting to do extra training. It's in themselves to work harder to put it right. We have been watching videos over and over again of games, looking at what we've done wrong. That comes from everyone, absolutely everyone. There's still six months to go, so you have to keep believing. It's all about how you react. If you want to show you are a big player at a big player club then you have to react. That's what we need now. We go to Bradford on Tuesday – if we win that, we're in the semi finals. We're in the Champions League knock-out stage. We're five points behind fourth place. That's not far. First place is now very, very difficult, if I'm being honest. But there's a lot still there for us – the FA Cup is there, the Capital One Cup, the Champions League. We have to be ready now and give our best in every game whether it's good or bad. That's the attitude you have to have if you want to be at the top clubs. The players want to put it right. I'm expecting a big reaction. I know we will get that from the players.
Oh, and in the meanwhile, Olivier Giroud, Tomas Rosicky, Bacary Sagna, Kieran Gibbs, Thomas Vermaelen et al have been doing up quite a bit of talking. It is about time the players start talking with their performances on their pitch.
Home form has been a concern this season. The manager has stated that the team has failed to find their rhythm at home, and have started slowly. Draws against Sunderland and Fulham were compounded by losses to Chelsea, Swansea and Schalke.
It had been a case of freedom on the pitch in the past, where the opposition has come and parked a bus in front of the goal, only motoring out rarely. But this season, teams like Chelsea, Swansea, Fulham and Schalke have come in with a positive mentality and a proper gameplan. For example, Chelsea were clinical in shutting out the Gunners, whilst capitalizing on Arsenal's errors, while Fulham never relented from attacking. Swansea defended well, and took full advantage of a fast tiring side, to strike late on, while Schalke controlled the game from start to finish.
The Emirates has not yet lived up to its billing of a 'fortress' this season, and it's about time Arsenal take to the sword and start finishing off games, to bring back the fear factor for visiting sides to North London.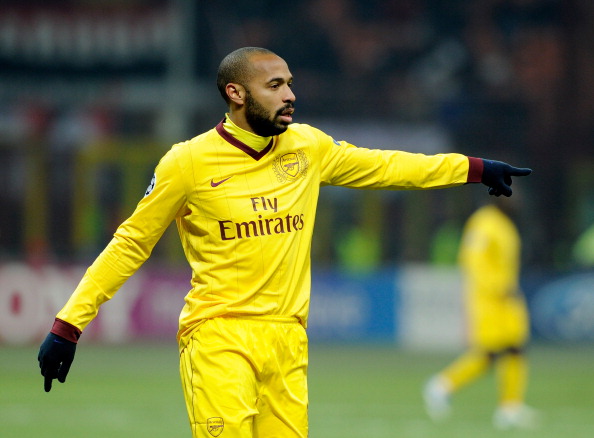 Right, some transfer news before we get into the teams. Despite the untrusted goal.com reporting that Thierry Henry has agreed to sign for Arsenal, a third time on a short term basis, New York Red Bulls have quashed the rumours instantly.
Personally, I think Henry would be a fantastic influence on the team, but bringing him as a player would be taking a step back. The club should be looking at long term quality strikers at the moment, rather than a stop gap. No disrespect to Henry at all, but it is time the club takes some strong decisions, if we are to finish in atleast the top 4 this season.
The Huntelaar, Llorente and basically all other European strikers in the prime of their footballing careers 'rumours' have died down at the moment, and it is time the club finish their December on a high note before starting to think about the January transfer window.
In the meanwhile, the manager has reiterated that the talks between the club and Bacary Sagna have been positive, contradicting the media reports, that the France right back is unhappy over what was offered to him. Wenger also revealed frustration at the contract situation with Walcott.
Team news, then. Lukas Podolski, Theo Walcott, Bacary Sagna, Laurent Koscielny and Andre Santos are out with the usual suspects Abou Diaby and Lukasz Fabianski. The news about Podolski is quite surprising, considering he is there in the training pics, but for the moment he is out. The one positive on the injury front is the return of the perenially injured Tomas Rosicky, who played one half against Olympiakos and scored too.
For West Brom, Ben Foster remains out with a surgery, and Welsh international Boaz Myhill will start. Forward Peter Odemwingie and midfielders James Morrison and Chris Brunt could return after being rested for last weekend's defeat by Stoke.
This is how I expect the two teams to lineup.
West Brom have been very strong at home, this season. This is based upon a very strong defensive line, and a hardworking midfield. Up front, Shane Long has been delivering goals, while they have dangerous options such as Romelu Lukaku and Peter Odemwingie on the bench.
I wouldn't be surprised if the game is cagey, considering West Brom's formation, but Arsenal will have to be wary at all times of Shane Long, who is an excellent poacher. Zoltan Gera, Graham Dorrans and James Morrison are all players who can ruffle a few feathers as well.
For Arsenal, I have a hunch Wenger will start with Rosicky, because of the freshness and the directness the Czech international provides in attacking midfield. With so many teams marking out Cazorla, it will give the Spaniard a bit of freedom as well, operating with Wilshere on the left side.
Chamberlain has been disappointing thus far this season, and has recently pulled a plug on Ox TV, till the end of the year, and will look to impress in the absence of Podolski and Walcott. Gervinho, who has been at his woeful best in recent games, hopefully will be warming the bench, with the usual suspects, Messrs Arshavin, who will be raring to go against Bradford in midweek.
In these hard times, there's nothing better than 3 points to lift the mood at the club, the players, the staff and much beleaguered fans like me.
Enjoy the game wherever you are!