What we learnt from first 10 games of EPL: Part 2/3
1.47K //
06 Nov 2012, 23:25 IST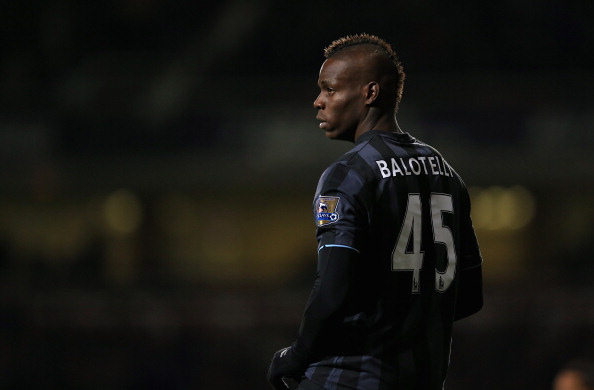 Well, now it is time to assess the performance of the Citizens. In the recent seasons, they have been synonymous with the two s', success and signings. The Sheikhs have spent ridiculous amounts of cash and have put a lot of faith in Mancini. The money spent put them on the map. This inevitably has brought glory to City and their fans have finally been able to get one over their cross town neighbours, who themselves have claimed 12 Premier League titles since the introduction of the Premier League. Initially, winning the FA Cup and then the Premier League in two consecutive seasons was no easy feat. Now, let us look at their performances in the Premier League this season.
They started the season as 'the champions'. They have so far won six and drawn four of their 10 matches this season, but are yet to play both Chelsea and Manchester United, the two other title contenders. They are the only undefeated side in the league, just like United were a couple of years ago at this stage. United won the league that season due to the fact that they had consistency all throughout the season, which amazingly every other team lacked. But this season, United and Chelsea are firing on all cylinders, so will just being consistent with results be enough? They also share a negative trait with United from that season, which is that they just cannot win away from home. They have been unconvincing with their game play.
Last season, Kompany and Lescott were stunning and marshalled their troops to the title, but this season, the defence is not looking as good as last season. They just can't score goals, as they have 18 to their name compared to last year's 36, which is just 1.8 goals a game. Even Everton have scored more and I don't mean any disrespect to Moyes' men, but compare their spending to City's and you will understand the comparison. The manner in which they have won a couple of times has been described as 'champions' style', but scoring late so many times in the season should be a cause of concern for Mancini. Sometimes the goals may never come and the occasion come back to haunt you. Winning when you play badly is different from playing bad every other week, and their Champions League performances are not helping either.
The goalless draw at Upton Park is a sign that Mancini should try something and make it work for them, or else City could be in for some trouble.The problem is that every team has bettered their performances when up against the champions, but City, instead of taking it to the next level, have instead lowered their standards. The fact is they are not playing badly, but we expect a stronger performance every time City step on the field.
Things to do to a crisis:
1) Sign a creative player, as they struggle without Silva. Nasri hasn't quite been able to play to his highest levels, and Yaya Toure is exceptional but can find it difficult to fly solo when the opposition crowd out the centre and City don't cross much.
2) STOP TINKERING SO MUCH!! Mancini seems to be doing too much of it. He needs to change only a couple of players and try to achieve a stable formation for the team, which will in turn help them.
3) Stop trying the 3-5-2. The players are not used to it and it is hurting the team. This formation is one in which there is a lot of running involved, and brings a lot of fatigue to the players.
Man CIty have a genuine chance of defending their title, but I don't see any coming back from the dead in the Champions League.