Where Arsenal's season went wrong
2.82K //
25 Mar 2012, 02:07 IST
Four weeks ago, it looked like Arsenal's season and hopes of qualifying for the Champions League were effectively over when they were faced with the daunting task of overcoming a 13 point deficit after Spurs took a 0-2 lead at the Emirates in the North London derby. The rest is history! Today, the Gunners find themselves three points ahead of them after winning seven consecutive league games, a feat they haven't achieved since 2007. What's more, Arsenal are now eight points ahead of Chelsea who are in fifth place.
Their meteoric rise to the 3rd spot in the table has been nothing short of dramatic. They came from behind to win on four consecutive occasions – a new Premier League record. No person could be happier with the string of good results than their manager, Arsène Wenger. Time and again he has enforced and inculcated his philosophies at the club and the squad has responded in kind.
But if we take a step back and look at the entire season as a whole, there are a number of questions that arise. Why didn't they play in this manner throughout the season? What held them back? And most importantly, with these kinds of performances in the earlier months, could they have won a trophy this season?
Transfers – Arsenal Board v Wenger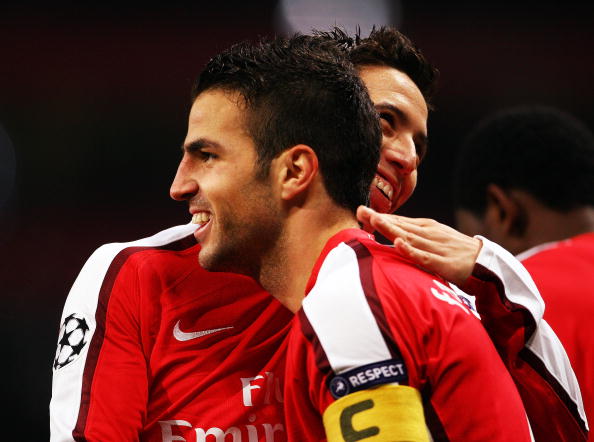 Wenger was adamant in the summer that he would not sell Fabregas and Nasri and that letting them leave would show that the club did not have any ambition. Yet, a month later they had packed their bags and moved on to Barcelona and Manchester City. It was clear from interviews that this wasn't Wenger's decision and that he may have been overruled when they saw an opportunity to cash in on Nasri rather than letting him go for free. And with Fabregas only wanting to go to one possible destination, it was impossible to negotiate a higher transfer fee to increase the transfer budget for new players.
Before the season got underway, Wenger's only notable signing with enough experience under his belt was Gervinho who had notched up 18 goals and 10 assists at Ligue 1 side Lille the previous season. Carl Jenkinson and Alex Oxlade-Chamberlain were also signed but they were obviously not ready for first team action. As the season got underway, the drastic drop in quality was painful to watch as Arsenal slipped to 17th in the table. Desperate times called for desperate measures and experienced heads like Mikel Arteta, Per Mertesacker, Andre Santos and Yossi Benayoun (taken on loan) were bought in the final days of the transfer window.
It was obvious that they would take time to adapt to the new team and even a new league for some of them. But once they did, Arsenal improved, looked a better side and were undefeated for some time as they steadily climbed the table. So the question to be asked is, why didn't Arsenal make these moves earlier? If the players were given time to settle down in a new environment before the start of the season, things would have worked out a lot better. What Wenger should have done was tell the board at the beginning of last summer that he'd identified the players required and get them in as soon as possible.
Full Back Injury Crisis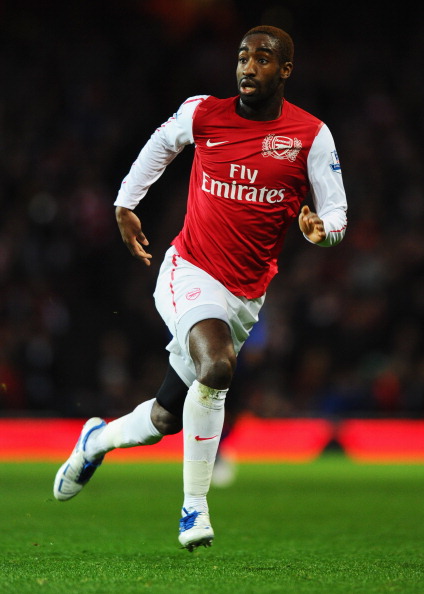 Injuries are part and parcel of football and Arsenal are no strangers to the injury bug. But an injury crisis of such proportions has been literally unheard of. All four full backs – Sagna, Gibbs, Santos and Jenkinson were out of the squad at the same time due to various injuries like fractures, muscle strains and back problems. This coincided with another poor run in the league when central defenders like Thomas Vermaelen and Johan Djourou or midfield players like Francis Coquelin were made to play out of their favoured positions.
The team suffered as a result and it is no wonder that it coincided with a run of bad form where they lost three in a row in January. The lack of specialist overlapping full backs on the flanks in a 4-2-3-1 formation was one reason Arsenal was unable to get forward. For example: Djourou at right back was of absolutely no help to Theo Walcott on the right flank, which unfortunately led to harsh criticism of Walcott for not performing. There was no full back to stretch the defences and Walcott often had to take on two or more defenders on his own. On defence, both Djourou and Vermaelen struggled to keep pace with quick wingers.
Wenger was criticized heavily for not bringing in a quality full back in the January transfer window. But his rationale was that a team can't have so many full backs in the squad especially with a couple of them nearing returns. He was right. There was no way they could have bought another player without another one moving out. And a full back wasn't the need of the hour in the long run.
Attacking Midfield Conundrum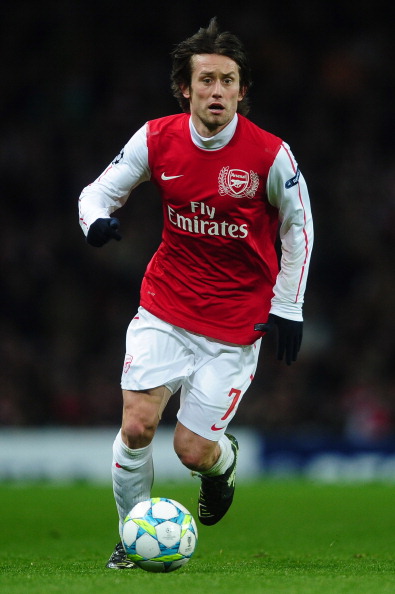 Arsenal's current formation was built around Cesc Fabregas. It was obvious that they could never replace him. Wenger asked Aaron Ramsey to step up and although he was mature for his age, he was never consistent. He wasn't able to keep possession and had a tendency to lose the ball in tight situations. He was a confident lad at the start of the season but he is a player who needs to improve his shooting and also needs to bulk up a bit. In short, he is not yet ready to take the role at the tip of the midfield trio.
Tomas Rosicky is another player who could play the role to perfection. The key word is 'could'. Until very recently, he was never the player who joined Arsenal. A player with a keen vision, a terrific passing game and ability to score goals even from long range has never been the same since his prolonged stay on the sidelines due to a tendon injury. But of late, he has turned back time and shown the sparkle that caught everyone's eye as he orchestrates Arsenal's midfield. With a new contract signed, he will provide Wenger with options next season.
But it is imperative that Arsenal buy a young and experienced goal scoring midfielder in the summer. Currently, it is the only thing lacking in a potent side that is now built around the club captain Robin van Persie. As of now, he is getting a good supply of passes from the centre only from players like Alex Song but with an established central attacking midfielder in the side, he can only become more dangerous. Jack Wilshere could fill that role but he has not been played in that position at the senior level. The lack of penetration down the centre is the only thing that is holding them back at the moment.
Present and Future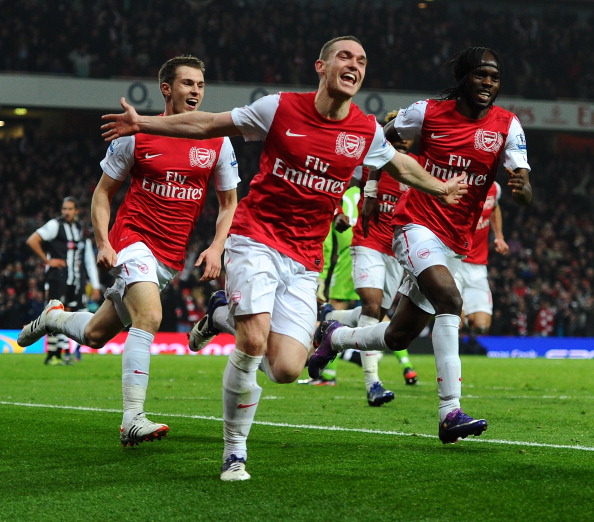 This Arsenal team has started to show their mettle. They are no longer the kids who were pushovers every time they took to the field against the big boys. This is a team with fire in their belly and hunger in their hearts. There is a sense of togetherness in this squad that has been missing over the years. And what's good to see is that they believe in the main man behind the renaissance – Arsène Wenger, as he believes in them.
This squad is almost complete. What Arsenal fans would like to see after this season ends is the club holding on to its prized assets, a summer clearout of some of its 'deadwood' players and getting in fresh and proven talent. The Board say that the money is available and it's time to put it to good use. There is absolutely no doubt that this side is now capable of winning trophies.
And with the right signings, we will probably not have to hear about how many years the club has gone without winning a trophy!