Who can win the title - City or United?
1.11K //
04 Dec 2012, 18:36 IST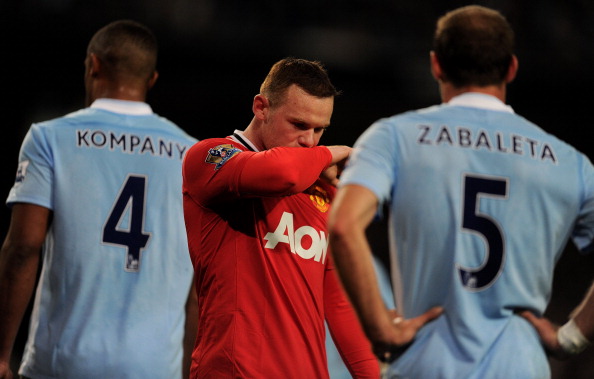 First of all, other than the two Manchester clubs, are there any more challengers for the EPL trophy this season?
West Brom- they have had a magnificent start to the season but with two losses on the bounce, the most they will be aiming for is a Europa league berth next season. Spurs will continue to win matches but they are not defensively consistent enough to challenge for the title. Chelsea – well, with all that is going on in and around the club and with reports of a come back for Avram Grant in some position on the cards, it's safe to say the self implosion will continue for a few weeks more. And by the time we get to January, they will be way behind both the front runners. So yes, in reality it's a two horse race henceforth. City vs United.
The defending champions did not start very well and have dropped points consistently. Although they remain the only undefeated side in the Premier League, 6 draws in 15 matches, i.e. 12 points dropped, is surely not what they were aiming for. And it's not only that points have been dropped, their performances are not up to last season's standard. They have let in more goals than they were expected to, also they haven't been the free scoring side they were last term. But over the last 3-4 matches Roberto Mancini has finally got the Kompany-led defense in order and they now look a much more solid outfit. Now he has to get the midfield sorted, which is well under way with the return of a reignited David Silva. Their movement been much more fluid since his return. With the quality that Dzeko, Tevez, Aguero and Balotelli possess, they will surely start scoring for fun sooner rather than later.
United on the other hand have had a singular philosophy – 'We can score more than we concede'. With just 15 games played, the 'comeback' has already become a theme of their performances. The United defense, quite clearly their Achilles' heel, has been quite shambolic at times; the first half performance at Reading being a testament to this. And it's bound to continue for some time at least as Rio is well past his prime and clearly not able to keep pace with the game. Evra continues to be all over the place. Evans never was and will never be a 'Vidic' replacement. Rafael has been good going forward but his defending is still not up to the mark. Yes, Vidic coming back will provide some relief but even he is not the rock he used to be. The bright spot being with a few games under their belt, Smalling and Jones will stabilize the crumbling defense to an extent. The midfield too is an issue with the aging of Scholes and Giggs, the injuries, and the lack of form of Nani and Young. Presently, the fortunes of United rest on the Forward trio of Rooney, Van Persie and Welbeck and the super-sub enigma of Chicharito.
There is of course a January transfer window coming up. The possibilities of moves are enormous this time around with United expected to make a couple of changes. City, with all the money they have, can spring some surprise moves too. Any transfer by either club can and will make a difference to their fortunes. But with the current squad, City will continue to improve whereas United's problem are much more deep, and some beyond the scope of improvement.
Title winning performances are largely based on home form and a solid defense. In both the factors, City look stronger than United. And even if somehow United win this weekend at the fortress where City have been undefeated for almost two years, it seems a safe bet that City will get 7 more points than United from the remaining games and retain their title. For United to win the trophy, at least one of the two miracles should take place – either 'they continue to score more then they concede in every match', which Norwich recently showed won't happen every time, or their defense should suddenly rise from their slumber and 'get a series of clean sheets'.