Why Chelsea need to keep Courtois
893 //
26 Mar 2013, 15:16 IST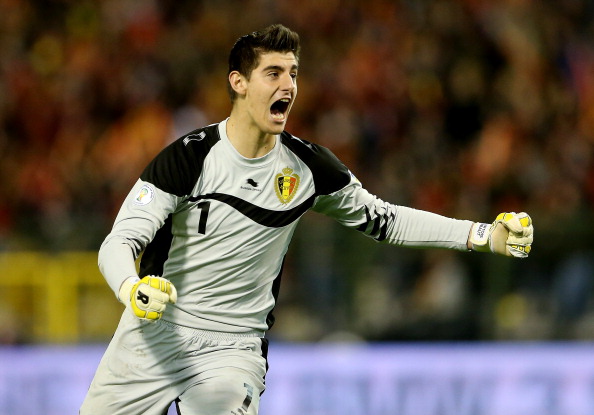 For those who know him, Thibaut Courtois is a very promising prospect for both Belgium and Chelsea. And for those who don't know him, we bought this talented goalkeeper from Racing Genk in the summer transfer window of 2011 and eventually loaned out to Atletico Madrid. Still just 20 years of age, he has now owned the number one goalkeeper position at the Madrid club.
He is famous for his quick reaction time and also his flexible dives to which the Atletico fans now keep calling "Thibauting". He was the first choice keeper at Genk while at only 18 years of age. It's quite impressive for a player so young to be handling a responsibility so big. Before coming to Chelsea, he won the best goalkeeper award and Genk's Player of the Year in 2010-2011 season for sports betting odds at Topbet. Chelsea saw the best replacement of Cech in him. And after buying him, they eventually loaned him to Atletico Madrid to improve on his goalkeeping skills and experience. Let's say the timing of his entrance to the Madrid club was right. After losing David De Gea to Manchester United, Atletico Madrid was in need of a good goalkeeper and in Courtois they got someone better than his predecessor. His development has amazed Chelsea and other clubs as well, so much so that even Barcelona wants to buy the young Belgian. And now, Atletico Madrid wants to keep him for another season and are planning to offer him a permanent move in the summer.
He would definitely hate the idea of being the second choice goalkeeper of Chelsea. And I assure you, he is not a keeper to become a second choice. But we must do everything we can to stop him from moving to another club permanently. Here's why:
He is equal or even better than Cech
Without doubt, Petr Cech has been solid in front of the goal for Chelsea all these years and experience-wise, he is the better number one. But let's not forget that Courtois is just 20 years old and yet is already flourishing in the La Liga club. He took La Liga by storm, keeping four clean sheets in his first six league games. Within two years, he would have gained more experience and would easily become the first choice of Chelsea. Cech himself said, "Premier League goalkeepers are not many as talented as Thibaut. Courtois is one of the best talents in European football. On the other hand obviously I would like to play here for as long as I could which means I need to be better than him."
Cech is 30 years old and is now becoming injury prone
True that Cech has at least four or five years in him but Chelsea shouldn't think of him as a long term prospect. He is now suffering from injuries constantly. Bearing in mind that he has been sidelined due to injuries twice this new year and Ross Turnbull is not that good at replacing him, we need Courtois to fill in Cech's boots.
Already in demand
It is of no surprise that a lot of European clubs are desperate to get the services of this talented goalkeeper, including Barcelona. They see him as the replacement of Valdes. And Atletico Madrid see him as the long term goalkeeper of the club. We need him as soon as possible.
It's loud and clear that Chelsea needs him more than any other club. But the thing which is pressurizing is how can Chelsea keep two first choice goalkeepers at the same time. Neither of them sure as hell wouldn't want to be another's second choice. The Chelsea manager would be in a difficult situation and in a lot of pressure to give Courtois the chance to prove himself as the first choice goalkeeper. But it's what a club a like Chelsea should have. Competition. The manager needs to figure out what to do with both Cech and Courtois at Chelsea. Time for Chelsea to make a decision is getting nearer and nearer. We can't risk losing him permanently. So, tick tok, tick tok.