Why Falcao is not suited for Chelsea - An analysis
1.29K //
10 Dec 2012, 13:25 IST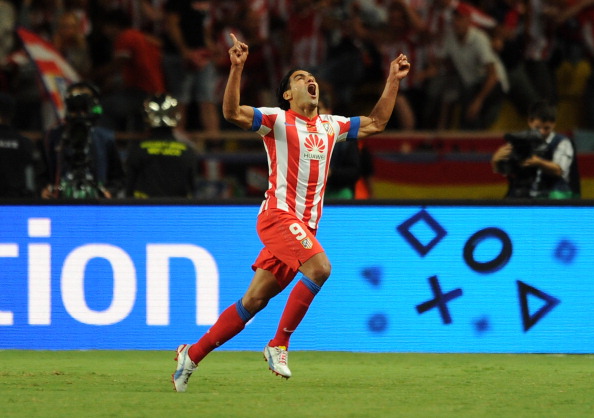 Of all the news that made headlines this past week including the Manchester Derby, Torres hitting a brace to seal Chelsea's first win in their last eight Premier league games, and Falcao's Five Star performance against Deportivo, there was this piece of confirmed news that Marina Granovskaia, Roman Abramovich's personal assistant, travelled to the Spanish capital on Saturday. Marina is not just Roman's personal assistant, but also has a say in the club's transfer policies. Was the trip to lure Radamel Falcao to Chelsea this January? Or is Roman sending a messenger to call truce with the Special One? At this moment, we can only speculate whether it is for Falcao or Mourinho.
Many Chelsea fans would love to see Jose back at the Bridge, than sign a new striker like Falcao. I am one such fan who thinks Falcao isn't suited for Chelsea nor is necessary for the team. Going by statistics, Fernando Torres has more goals than Falcao this season in open plays. Torres has scored in 9 out of Chelsea's 10 wins this season. So the most biased fan will look to get more feed for Torres rather than play along the waiting game of the alleged arrival of Falcao. There is more to this than what meets the eye.  Falcao is not a boon for Chelsea and we can view this from business and football perspectives.
Radamel Falcao is a clear example of what is known as Third party ownership that makes his move out of Atletico Madrid very difficult. Third-party ownership is a football phenomenon that has increased in popularity over the past few years in Europe but it's been a fixture in South American football for far longer. The third party owners who existed right from his South American days wanted to expose Falcao more to the lucrative European market and they zeroed in on Atletico Madrid. The deal made with Atletico, according to many experts, is that the third party will pay most of his wages, and sell him out of Porto and Atletico would get a small slice of Falcao's ownership and also would pay a small part of wages but in return instead of more money, they would get the player to sign a contract for them. So this complicated ownership tangle makes it difficult for Chelsea or anyone interested in acquiring his services. In other words, the buyout clause that is being touted to be a $100million, would be to buy only the part of the ownership that Porto sold to the third party via Atletico. In addition to this, the purchasing club needs to buy this and also the minority share of the third party owners have had since before he joined Porto, i.e River Plate. Close to 30million euros of Falcao's fee is still owed to Porto by Atletico. So, we now have the most sought after center forward in the football world in a club that is high on debt, not having total ownership and isn't in a position to sell him out due to the previous ownership clauses. In addition to that, a recent list released by the Spanish government shows that Atletico owe 230 million Euros in taxes to the Government and also 60 million in other transfers made. With Financial Fair Play coming to the fore from next season, and even though Chelsea made excellent money via sponsorship deals with Gazprom and the Champion's League money, it is pretty tough to land Falcao, and with the exodus from this year's UCL, it just seems more impossible.
On the football front, Falcao may be the most clinical finisher in today's world with a high shot attempt to scoring conversion rate. But he is the poacher – composed, high on positional awareness with excellent finshing ability, like Gerd Muller, Robbie Fowler, Gabriel Batistuta or Pippo Inzhagi than someone who fits in a clean well defined system of play that is followed in Chelsea. Chelsea employ a specific 4-5-1 system that requires a slow and patient build up play. Poachers rely on quick, decisive passing and anticipate where the final pass is going to be. Chelsea requires someone like Didier Drogba, who is a true target man. Chelsea needs someone who offers the same creative threat as Robin van Persie or Kun Aguero do. The Blues need someone who can be part of the buildup but also drop deep or go wide and create for others too, which is exactly what Torres tries to do but he remains more outside the box than inside and his confidence seems to be lacking on all fronts. The Chelsea system is put into practice by Jose and he still follows that at Madrid when he played Benzema and Higuain together. Benzema would often play out wide and him, Ronaldo and Higuain would interchange. Falcao outside the box is not great as he is inside.
It is a sad state of affairs at Chelsea's forward options. One and a half seasons back, they had six possible forward options with Anelka, Kalou, Drogba, Torres, Lukaku and Sturridge. Now they have just two. Chelsea should look at Lukaku or Lewandowski or Llorente if seeking a solution to their striker woes. With Hazard, Mata and Oscar behind, it is a boon for any forward to be at Chelsea.