Why Rafa Benitez can succeed at Chelsea
1.93K //
23 Nov 2012, 10:11 IST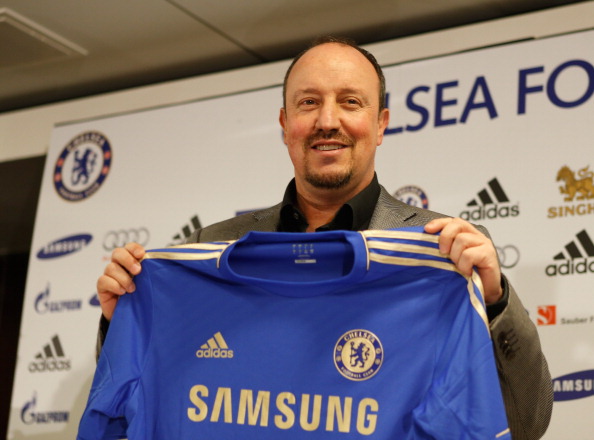 Rafa Benitez's appointment as interim manager of Chelsea hasn't been the most popular going by the reactions of the fans – both Liverpool and Chelsea fans for various reasons – but if there's anyone who fits the bill, it is the former Inter Milan, Liverpool and Valencia manager. Here's why:
Experience, experience, experience
One of the first things you look for in a manager for a top club is experience and given how past interim managers have done at Stamford Bridge, it looks like Benitez will be a great success, as he's one of the most experienced coaches around – with spells at Valencia, Liverpool and Inter Milan, the Spaniard has won a total of 9 trophies in 9 years, 4 of which have come in his time in England. He has the experience of doing extremely well in Europe – something Chelsea would like to build on, as the Board stated:
"We have a manager with significant experience at the highest level of football, who can come in and immediately help deliver our objectives."
Benitez is one of the best managers in the world when it comes to the tactical aspects, having masterminded some of the greatest victories and comebacks in modern football. A believer in micro-tactics, he can get the best possible performances out of this Chelsea side and also fix their defensive woes, as the current team haven't kept a clean sheet since the game against Nordsjælland on October 2nd. Not to forget, being an avid user of the 4-2-3-1 formation, Benitez can perfect the current Chelsea side to this formation as it is still relatively new to the team.
He can get Torres working again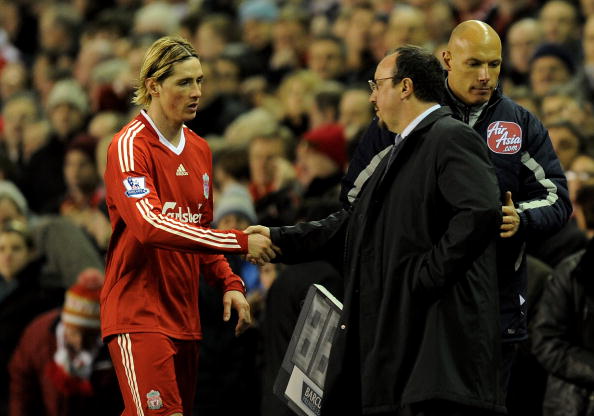 This might be one of the most significant reasons Benitez was brought in, but he can actually get misfiring Fernando Torres working again. Having brought him in from Spain, Torres experienced his best spell ever as a footballer, and the statistics are there for all to see: 72 goals in 116 games under Benitez as opposed to the following 28 goals in 112 games since his departure. No one knows Torres better than Benitez, and the former Liverpool striker has even acknowledged in the past that Benitez was the perfect coach for him:
"He knows the right way to deal with me. He has taught me a lot and he has helped me go beyond my limits and to be the player I am today."
Can fix things up in the winter window if needed
People forget that Benitez was very shrewd in the transfer market during his time at Liverpool – Lucas and Agger for £5m, Skrtel for £6m, Xabi Alonso for £11m, Benayoun for £4m, Arbeloa and Sterling for £3m and Reina for £6m. Not to mention players like Suso and Shelvey, who are now flourishing at Liverpool and were purchases by Benitez. The Spaniard can make additional signings in the winter window if needed – Benitez wanted the likes of Aguero, Simao, Dani Alves, David Silva, Jovetic and Hazard before they rose to prominence, but couldn't, due to his transfer budget at Liverpool. At Chelsea, this is a different story as with a massive budget at his disposal, Benitez will have more freedom than ever to build the team he desires.
He's not the manager they wanted, but if Chelsea fans put faith in Benitez, there is no reason why he can't succeed at Stamford Bridge – as a manager, he has all the tools to bring success to Chelsea this season.