Why sacking Roberto di Matteo makes sense
1.02K //
22 Nov 2012, 21:48 IST
"Chelsea Football Club has parted company this morning with Manager Roberto Di Matteo," a statement which not many of the Chelsea fans expected and not many football pundits expected to hear either.
262 days! 262 days is the span which Roberto di Matteo lasted as a Chelsea manager, which is a mere 6 days more than his predecessor and his then boss Andre Villas-Boas. 4th of March 2011, a day which was like two sides of the coin for RDM and AVB. It was the day when AVB was sacked after serving 256 days as a Chelsea manager, and RDM was appointed as the interim manager. Agony and Ecstasy, even though were not at display but, one could sense it.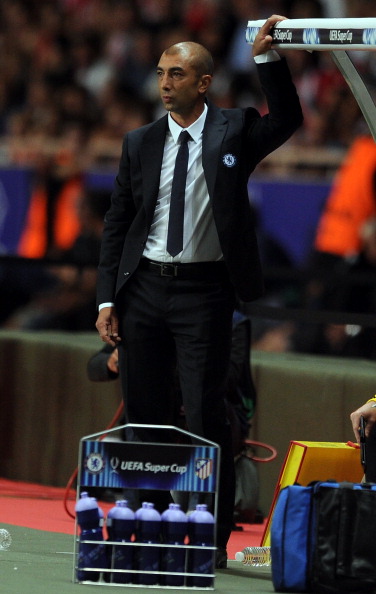 There is a reason why the Chelsea fans are not happy with the owner's decision of sacking RDM. He took over the club, when the club was all messed up and was in the danger of getting eliminated from the Champions league, as a result of a 3-1 defeat to Napoli in the first leg of their Champions League last-16 tie, which the owner so badly wanted to win.
But, RDM managed to somehow get Chelsea out of that hole, with a dramatic 4-1 win over the same opponents and overturned the deficit and secured a 2-2 draw at Barcelona in the semi-final second leg despite having John Terry sent off in the first half at the  Nou Camp.
After beating Liverpool 2-1 in the FA Cup final, they beat Bayern Munich in a dramatic penalty shoot-out in the Champions League final, meaning the dream of Roman Abramovich of winning the ultimate league in football was no more a dream. RDM by no means was given the job with the expectation that he will help them win, but he did. Not in a very convincing manner, but he achieved what none of the Chelsea managers could in a very brief period of time after taking over from his boss.
These reasons are sufficient to explain why the decision of the owner to sack RDM is not accepted widely, by the fans.
But does this sacking make any sense? Perhaps it does. There's no taking away from the Chelsea team which won the Champions league, but did they deserve it? Not many people would say they did, instead they would say, "It was just written in the heavens."
Well, a hardcore Chelsea fan would certainly disagree to that and say, "Defending was our strength, and we did it. They attacked us, we defended. But when we attacked them, we made sure they paid for their mistakes."
The Chelsea fans' reply certainly makes sense, but it was the luck factor which influenced the result as well, by no means does that mean, they didn't deserve it. If there was a way by which Chelsea could have won the Champions league with the team they had, then it was defending.
Roman was happy that his club won the ultimate silverware, but he wasn't too satisfied with the way they won, perhaps that's the reason he splashed the cash and signed a bunch of some exciting young talents, and was raring to sign Pep Guardiola, overlooking the fact that RDM had won him the Champions league, but when Pep decided not to change his mind of returning to coaching for a year, he handed RDM a two year contract.
Even though the season started with a 2-3 loss to Manchester City, the start to Premier League didn't do any damage to his nor the team's reputation of being the reigning European Champions. But they were left clueless when they were hit by a certain Falcon named Radamel Falcao, who literally tore apart Chelsea's defense scoring a hattrick. This performance meant there was the birth of a new Falcao fan, named Roberto di Matteo. He publicly went on saying that, any team would love to have such a striker in their team, which meant he was interested in signing him and the form of Torres adding weight to his desire.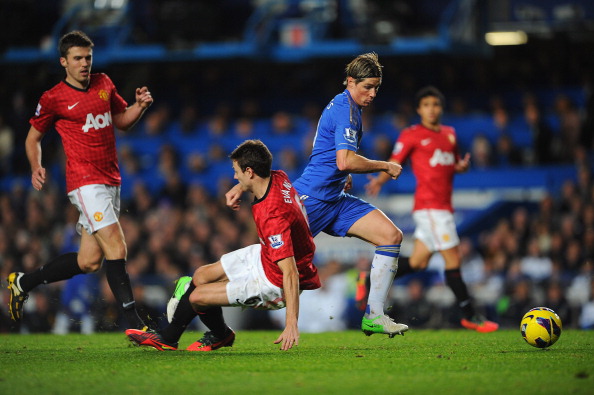 Despite this defeat, Chelsea were at the top of the league table. The result of the match against United is where things started to turn, they went from leaders to challengers, and it wasn't any different in the Champions League. They lost to Shakhtar 2-3 away, but did manage to beat them at Stamford Bridge. Draws against Liverpool and Swansea, and a loss to West Brom meant they just managed to grab two of the possible 12 in the Premier League, leaving them four points behind the table leaders, Manchester City.
With all these failures and Torres failing to find the back of the net, RDM was running out of patience with the star striker. RDM was desperately hoping for the transfer window to arrive soon so that he could dump Torres and sign Falcao.
Now comes the point which perhaps is debatable. With Roman wanting to get Pep as coach when he returns from his 1 year leave, will Falcao suit the style of play which Pep might bring to Chelsea (If he becomes the manager?) Well, definitely not, Falcao is a kind of player who's more physical and good in the air.
I guess that does ring a bell, would the owner like to see another of his heavy spending on a single player go in vain? Well, it's a no-brainer question, which any of us can answer. Now, how does sacking RDM makes sense? Another way of looking at it is, how does bringing Rafael Benitez as the manager make sense? Since Rafa has worked with a certain 50m signing called Fernando Torres, this will be the last throw of the dice by the owner to try and help the star striker rediscover the form which made him one of the most feared strikers in the world.
And with RDM running out of his patience, and the recent run of poor results, most importantly the manager's obsession with the style of play that Guardiola brought to Barcelona, it all but makes some sense, if not for many, but for the owner at-least.