Why summer 2013 is so important for Liverpool Football Club
1.24K //
19 Mar 2013, 13:45 IST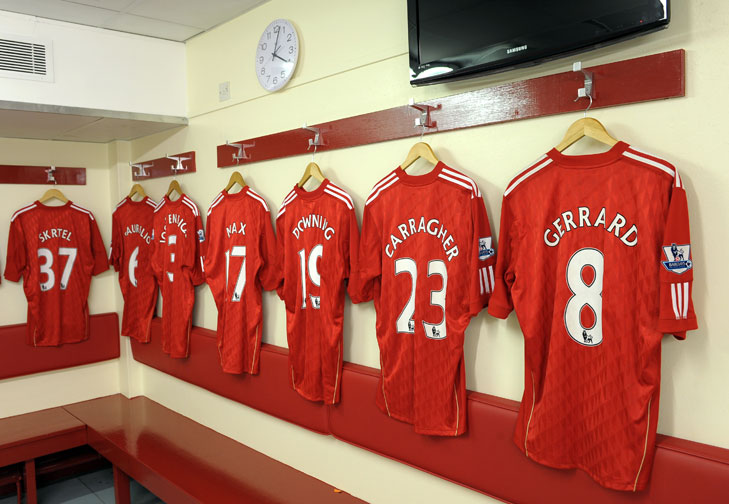 With (yet another) transitional year almost over for Liverpool FC, it's time for red scarves to be retired to the back of the cupboard for another summer, and it's time for the inevitable "next year" conversations to start.
It's three months until the summer transfer window opens, but already Liverpool are being linked to dozens of players. With the rumour-mill not even getting out of first gear, yet somehow spitting out names that manager Brendan Rodgers wants to add to the side. It seems like as good a time as any to look into the state of the current side, what players would improve the squad, who will be potentially leaving, and how this will increase the club's chances of success next season.
In terms of improvement, this year can be seen as a step forward. Not a huge step, but by no means a baby step either. With 9 games left to play there's been more goals scored than in the entirety of last season, the team are playing much better football, and there seems to be a real unity within the squad that has been lacking for a long time. Sadly, there's no silverware like last season, but overall this season can be seen as a success.
If the squad stayed exactly as it is, and Liverpool made two or three astute signings that have a similar impact to the January buys Sturridge and Coutinho, and it would probably see the club challenging for major honours again, and it would certainly see much more of a challenge being laid towards getting back into the illustrious top four spots.
Sadly though, the squad won't remain as it is so there will have to be some investment. At the end of this season, Liverpool legend Jamie Carragher will retire. This is the one certainty to leave the squad, and it's a very big pair of boots to fill.
In defence, Brendan Rodgers and his scouting team have the biggest gaps to fill in this transfer window. With Martin Skrtel seemingly losing the faith of the Manager along with his form, there are two starting central defenders probably leaving in one transfer window. Other additions should be a left back to provide some competition to Jose Enrique, a Goalkeeper to provide cover (and eventually replace) Pepe Reina, and a holding midfielder to give Lucas a breather when he needs one.
So far, the papertalk seems to have Rodgers angling towards another of his former players Ashley Williams, which should certainly be taken with a pinch of salt. He's not good enough to replace either Carragher or Skrtel, and by the time the transfer window opens he will be 29 years old and is apparently valued at £10m. With Liverpool's owners FSG refusing to sanction a £6m move for Clint Dempsey last year due to his age, it seems odd that they would pay nearly twice that amount for someone with very little resale value.
A far more likely, and successful option would be Stefan de Vrij. A 21 year old Dutch international player. He naturally plays on the right of the centre-back pairing so would fit in nicely next to Daniel Agger, he's young, and he's approaching the last year of his contract so should be priced nicely. The Feyenoord captain seems to tick all of FSG's boxes.
If Liverpool can get de Vrij's signature, and then pick up another centre back as a squad player, or have the existing youth players cover the position it would be very positive. Dejan Lovren, Angelo Ogbonna, Kurt Zouma, and Mamadou Sakho should all be looked at as options.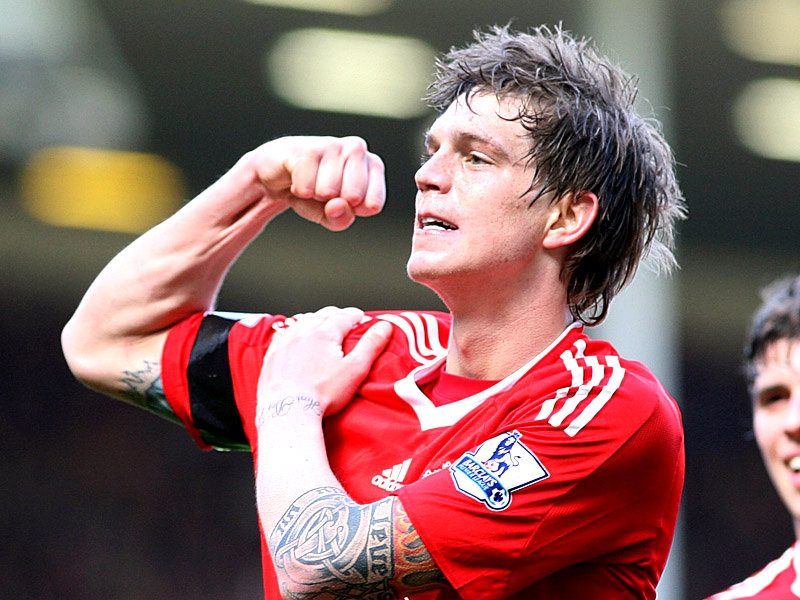 Hoping to have two players for each position, Liverpool could line up with:
RB: Johnson / Wisdom.
RCB: Kelly / de Vrij ?
LCB: Agger / Coates ? / Sama ? / A.N. Other
LB: Enrique / A.N. Other / Robinson.
In midfield, Liverpool currently have an abundance of talent. Rodgers has always played with three central midfielders in an 'interchangeable triangle' either two players sitting deep with one advanced midfielder, or vice versa.
Currently, the midfield is set up one of two ways, one for containing the opposition which is great for big away games, and a second option, which is more attacking and technical to exploit the weaker sides in the league, again something Liverpool have lacked in recent years.
A midfield of Lucas Leiva playing the deep role, with Steven Gerrard and Jordan Henderson or Joe Allen is high energy, keeping the ball and pressing the opposition. A midfield of Lucas, Gerrard, and Coutinho or Suarez behind Sturridge offers more flair, speed, and the ability to split open an opposition defence.
With that in mind, and the ever-improving Jordan Henderson (wrongly) still being mentioned as a potential transfer out of Liverpool, one central midfielder in the summer should be enough.
The stand out performer that Liverpool have been linked to in the media is Christian Eriksen. Ajax's "number 10" can play at the top of a midfield triangle dictating the attacking play, and is also more than capable of dropping a bit deeper to help out in midfield. Again, he's only 21, and doesn't have long left on his contract – ticking those FSG boxes again.
A shrewd piece of short term business may be Manuel Iturra from Malaga. One box left unchecked will be his age (29 by the start of next season) however, he is available on a free transfer, and has been excelling in a strong central midfield partnership that has helped Malaga progress to the last 8 of the Champions League. He would certainly provide good short-term cover for Lucas Leiva.
Two other possible central midfield targets Liverpool should be looking at this window, (as it looks like they will be on the move) are Will Hughes of Derby County; a young Liverpool fan with all the attributes to progress into a fantastic player in the future, and Victor Wanyama of Celtic. The Kenyan giant patrols the midfield, and managed to do the seemingly impossible in keeping Iniesta and Xavi in check in the Champions League this season. It looks as though Manchester United and Arsenal will both be interested, but if Liverpool can get in there, a defensive midfield duo of Lucas and Wanyama would be one to rival any in the world.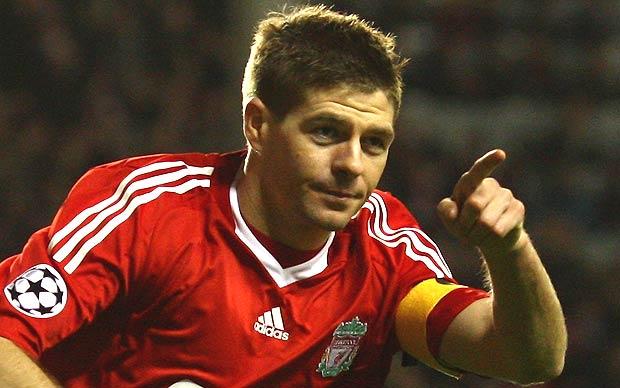 CDM: Lucas / Gerrard / Wanyama ?
CM: Gerrard / Allen / Henderson / Hughes
ACM: Gerrard / Eriksen / Shelvey / Coutinho / Suso.
Finally, the "front three." With two wingers being deployed either side of one central striker being Rodger's preferred way of playing it does seem from afar that investment is going to be required here.
The current squad does have quality, and where it doesn't have quality, it has Stewart Downing. However, in recent weeks the former Villa man has somehow made himself one of the first names on the team sheet. A player who was seemingly exiled in January and was staring down the barrel of a loan move back to his old club Middlesbrough has turned it around and his form has been exceptional. However, there are definitely better players available and if Downing needs to be sold to increase the available budget for the summer, then he should be.
Tom Ince is one player Rodgers has been keen on since he took over the reigns at Liverpool, with FSG again refusing to be bullied in the transfer market, and Blackpool quite rightly steadfast in their refusal to sell their key man for a reduced price the transfer hasn't quite materialized yet. It does still seem likely that Ince will be added to the side however. In the transfer those FSG boxes will be ticked again – young, English, excellent potential, with a possible big sell on fee.
A forgotten man at Anfield is the record-breaking striker Andy Carroll. There's no room for him in the Liverpool squad, and it's looking less likely that West Ham will follow up on their agreed transfer at the end of the season. Newcastle United must therefore be seen as the most likely destination for the hirsute Geordie, and there has to be a chance of using this to leverage a swap deal with a player clearly too good for The Magpies; Hatem Ben Arfa.
Although there have been injury problems in recent times, the player Alan Shearer had 'no idea who he was' when he signed for Newcastle United is electric with the ball at his feet, plays on the right of a front three, and would have an immediate impact having become accustomed to the fast pace of the Premier League in the North East.
Our two first team 'strikers' are the brilliant Sturridge and Suarez. The biggest, and most important piece of business for Liverpool this summer is surely to keep hold of the invaluable number 7 who has been the stand out player in the country this year. Everything being said from both camps seems to point towards another season at Anfield, and a team built around the mercurial Uruguayan is a must.
Currently he's being deployed either behind, or to the left of Daniel Sturridge, who has slipped seamlessly into the team also. The injured, and frankly underwhelming Fabio Borini offering the only other competition for the position.
As a squad, it's still a bit light on goalscorers. Kevin Gameiro might just be the man to fill a gap here. He's only played four times for Paris St. Germain this season, and with the oil rich club having a bottomless pit of money to spend this summer he will be one player shown the door, and shouldn't demand an enormous fee.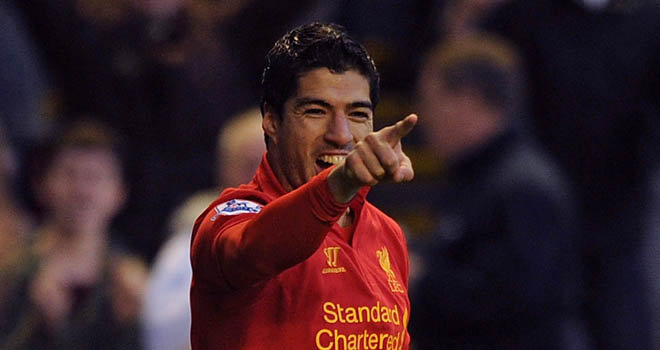 LW: Coutinho / Sterling / Suarez / Borini
RW: Downing / Ben Arfa ? / Ince / Suso
CF: Sturridge / Suarez / Gameiro ? / Yesil / Borini / Morgan / Ngoo
As a side looking to break back into the top four, with a rumoured transfer budget of £20m in the summer, and player sales on top (Carroll, Pacheco, Spearing, Assaidi, Skrtel, Borini, could all be sold without having an effect on the first team.) Liverpool FC could be in the position of being able to field two completely different sides that would both be capable of competing – something that hasn't been possible in longer than most fans would care to remember.
Add this to the improvements that the side have made this year, and the playing style the new Manager has brought with him clearly being adopted more as each game passes, and next year.