Will Rafa Benitez re-ignite Fernando Torres?
873 //
25 Nov 2012, 16:13 IST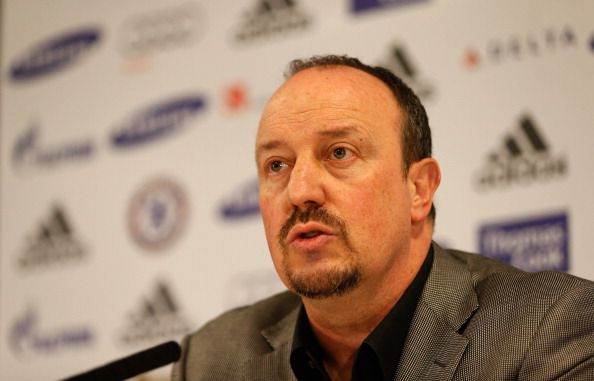 Amidst all the negativity surrounding Fernando Torres, Rafael Benitez, Chelsea's interim manager, brings in hope for Chelsea's number 9, who has been out of form ever since Benitez left Liverpool. It was under the guidance of Benitez where Fernando Torres flowered as a world class striker, threatening teams with his performances on the pitch. But, we have seen a different shade of Torres wearing the Chelsea blue, where he has not found the back of the net on a consistent basis. He joined Chelsea from Liverpool early 2011.
Roman Abramovich, Chelsea's owner, knows the true potential of the Spanish striker and expects him to show his class under the reign of Rafa Benitez, who is under huge pressure as he is not liked much by Chelsea fans for his controversial past when he was Liverpool's manager, where he had some harsh words for 'Chelsea plastic fans'. The former Liverpool boss may have forgotten about it, but not Chelsea fans, so the only way he could win back those fans is by winning matches, bringing back trophies and re-igniting Torres into a goal machine.
Fernando Torres has played under several managers in the English Premier League, including Di Matteo, Villas-Boas, Carlo Ancelotti (former Chelsea managers), Hodgson, Dalglish and Benitez (former Liverpool managers) and his performance under Benitez has been exceptional with 56 goals in just 79 matches. These are just good signs for Chelsea, Abramovich, Benitez and Torres himself.
But Benitez has a greater task in hand than he had at Liverpool for several reasons. Torres was in great goal scoring form under Benitez, so Liverpool's game revolved around Fernando Torres, but it is not going to work if the same kind of approach is used by Benitez for Chelsea, as goals are like gold dust for Torres at the moment. Benitez used Gerrard and Torres as the best pair to score goals, but for Chelsea, who is that Gerrard?
There are many options for Benitez, such as Eden Hazard, Oscar and Mata who could fit the role. All in all, these players are offensive in their approach and need to be used effectively by Benitez and most importantly – not only for Torres', but also for Chelsea's revival, as they have taken a dip in performance of late. May be, to suit his (Benitez) needs, he needs to cash in on some more players during the January transfer window, which would help him bring  favourable results for the club.
Rafa's debut as Chelsea manager would provide an ultimate test to his managerial skills, as he is set to face Manchester City later today at Stamford Bridge. It would be for the first time in two years that Torres would reunite with Benitez, which he relishes. If the striker once again flourishes under Benitez, it is Chelsea who is going to prosper and Abramovich could well make Rafa's move permanent instead of Pep Guardiola, who is Abramovich's favourite for the job next season.