Will the real Fernando Torres please stand up?
1.98K //
29 Nov 2012, 18:23 IST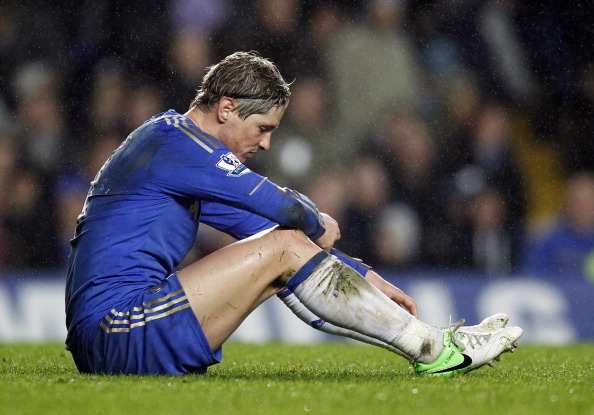 It seems not a thing of the distant past when the golden locks of Fernando Torres, when set in motion set fear into the best defenders of our generation. Mauling the likes of Real Madrid, Manchester United and Chelsea among others is no miniature task for a team, let alone a player. But Fernando Torres has previously had the all 3 in his pocket. The Spanish hitman, when signed from Atletico Madrid, was the player the Liverpool team would be built around in the coming seasons. Fernando did not disappoint.
After Michael Owen left Liverpool through the Shankly Gates, Liverpool fans longed to see the next ' No 9′ who would set Anfield ablaze – much like his predecessor – Robbie Fowler. And after 3 seasons, the Kop finally got to savour it's new golden boy. As Torres embarked upon his Anfield journey, it marked the start of something special – Fernando soon engraved his name in Liverpool folklore, scoring for fun, make the best look like the ordinary.
That was the past. Five years have passed since then, and who would have thought that the once frightening Fernando Torres is now not even guaranteed a spot in the starting XI, let alone being a part of Vicente Del Bosque's dream Spanish side. Let aside your club allegiances for a second, and rewind your memories to 2008. When you saw Torres start against your team, did you not fear the worse? Didn't the very name 'Torres' strike fear deep down your heart? And now, bring your memory back to the present. Does Fernando Torres even count as one who could trouble your team, let alone change the course of a game? No. At least not me. And this free fall sparks life into one of the biggest mysteries of the decade.
As Rafael Benitez once claimed – "Even a 70% fit Fernando Torres can be a threat." Presently, even a fully fit Fernando Torres seems to be a mere passenger in games.
I would refrain from going into the footballing reasons of El Nino's failure – most of you must be aware of the tactical details by now. What I am rather going to descend into are the intangible aspects of El Nino's misery – Is his heart wandering around somewhere else while he continues to cut a lonely figure at Stamford Bridge? The mystery of his decline cannot just be solved by pointing a finger at Chelsea's style of play.
After a horrendous series of knee injuries in 2009, El Nino was fit in time to travel to South Africa, to taste a spoon of glory – something which has eluded him for the past 12 months. The summer turned out to be a happy one – lifting the World Cup is the pinnacle for any footballer, but this was a case of 'riding on the laurels of others'. The subsequent 6 months were no short of a nightmare, as Liverpool's No. 9 carved out a miserable figure under Roy Hodgson, with the routine brilliance at Anfield against then champions Chelsea being the only talking point. Though things seemed to take a turn for the better under King Kenny, Torres had decided that enough was enough. And what followed frantic chaos.  Ever since his first day at Cobham, Fernando Torres was not been the Fernando Torres everyone knew of. He cherished every goal he scored. Not any more ( to be fair, he hasn't scored many to celebrate.) At Liverpool, one would often see him raise his arms in joy. Even at Chelsea, Torres does fling his arms in the air – but mostly in frustration and despair.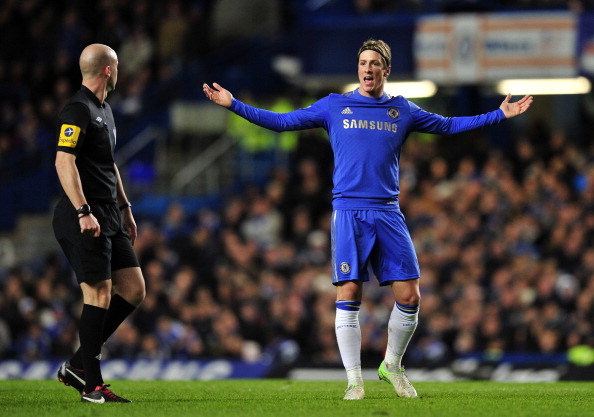 On Sunday, Torres found himself against the last line of defence on a couple of occasions. Thankfully for Kompany & Nastasic, the Torres of 2008 – the Torres who would be on his bike for the 90, has taken a back seat. Those horrifying injuries have visibly outpaced Fernando's burst of pace, not to mention the mental turmoil that hampered his belief to do what he once did best – making the ball nestle in goal.
With Benitez now at the helm at Cobham, the Fernando Torres bandwagon is in full voice again – but more in hope than expectation. A hope that the Spanish tactician gets the Spanish hitman firing again. Early signs have not been the most positive, but neither have they been negative.
Only time will tell whether or not Benitez is successful in reviving the Fernando Torres within Fernando Torres, but if things remain the way they are, then Torres will go down in history as just another case of 'what could have been.'