Xavi to miss Finland game but will be fit for France tie
1.23K //
20 Mar 2013, 19:46 IST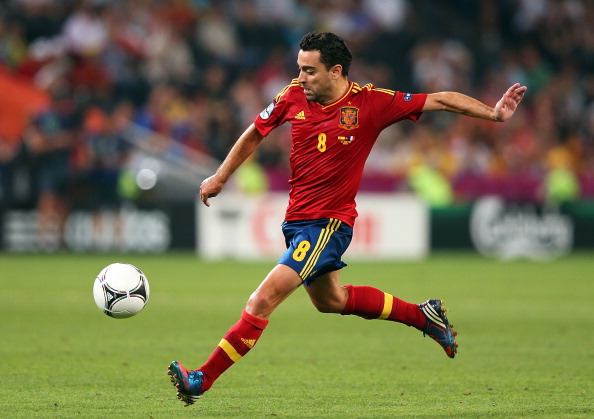 Madrid - Spain's football team will have to face Finland in Friday's World Cup qualifying game at home without Barcelona midfielder Xavi Hernandez.
Xavi travelled to Madrid with a slight muscle problem in his hamstring and also with his Achilles tendon giving him problems and has undergone tests by the national team doctors. They have concluded that the veteran will not be fit in time to face Finland in Gijon Saturday night, but that he should have recovered in time for Spain's vital trip to play France the following Tuesday, Xinhua reports.
Spain should have few problems against the Finns, but the game in Paris is likely to decide whether Spain or France qualifies directly for the 2014 World Cup finals in Brazil.
Last year saw the French hold on for a surprise draw against the reigning World champions in the Vicente Calderon Stadium in Madrid to give them a slight advantage in the race to qualify for Brazil.
The 1-1 draw saw both sides drop points in their qualification group, which they share with Georgia, Belarus and Finland, but given that both are considerably stronger than their other rivals, it is unlikely they will drop many more during qualification. That means that Tuesday's match is vital and Xavi's participation will be vital alongside his Barcelona team-mates, Andres Iniesta and Sergio Busquets.
Both Busquets and Real Madrid's Xabi Alonso are also carrying slight physical problems and did not finish Wednesday training session with the Spanish national side, although this is merely a precaution and both will be available for Friday's game, in which Cesc Fabregas could replace Xavi in the starting eleven.
Meanwhile, the Spanish national players have reacted indignantly to claims by Real Madrid coach Jose Mourinho that he should have been named as the best coach of 2012 ahead of Spain coach, Vicente del Bosque.
Mourinho claimed irregularities in the vote which saw Del Bosque named as the coach of the year for 2012, saying votes that were intended for him ended up being counted in favour of the man who led Spain to the 2012 European Championship.
"FIFA know about these irregularities, they know they exist and they did nothing to avoid them. I have friends who have called me to say they voted for me, but that their votes went to Del Bosque," said Mourinho in an interview on Portuguese radio in declarations which were brushed aside by Spain and Sevilla winger, Jesus Navas.
"Vicente has given us everything and everything that we have achieved we have achieved thanks to him," said Navas.