Central midfielders are arguably the most important players on the pitch, as they are responsible for connecting the defense and attack. They must possess a wide range of qualities, such as excellent vision, passing accuracy, and the ability to read the game.
Central midfielders also need to be comfortable with both defensive and offensive responsibilities, as they are required to support both areas of the pitch. The best central midfielders are physically strong, mentally resilient, and possess excellent communication skills.
Additionally, they should have exceptional positional awareness and be able to make quick decisions under pressure. Overall, it takes a unique combination of technical, physical, and mental attributes to excel in the central midfield position, making it a highly coveted role on any team.
We asked ChatGPT to rank the 10 greatest central midfielders of all time. This is the list it gave us.
---
#10 Clarence Seedorf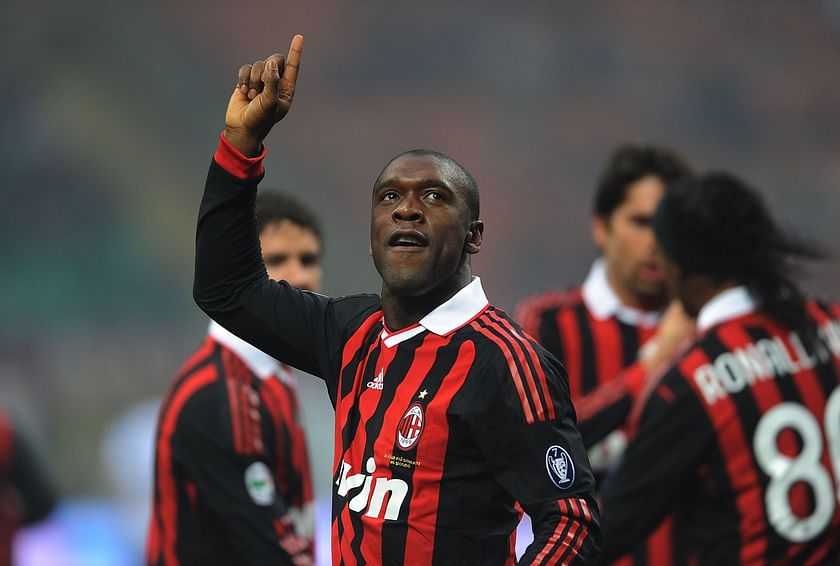 The Dutch midfielder was a dominant force in central midfield for nearly two decades. With a powerful frame, sublime technique, and a tireless work rate, Seedorf was able to control games and impose his will on the opposition.
He won four Champions League titles with three different clubs, showcasing his versatility and adaptability. The Dutch legend is the only player to win the Champions League with three different teams - Ajax, Real Madrid, and AC Milan.
Seedorf was also a versatile player who could play as an attacking midfielder, defensive midfielder, or on the left side of midfield.
#9 Johan Neeskens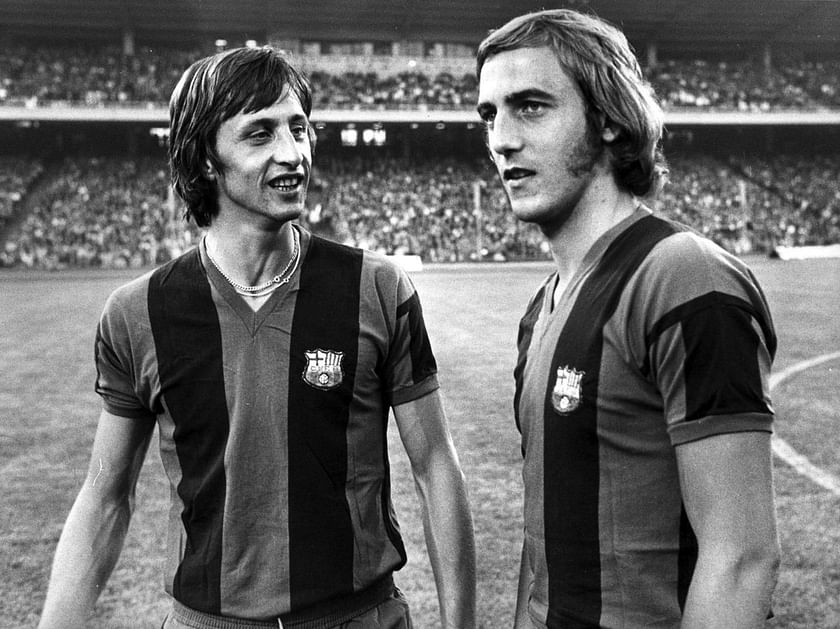 A key member of the legendary Dutch national team that reached two consecutive World Cup finals, Neeskens was known for his intelligence and tactical acumen. A versatile player, he could play anywhere across the midfield and was a fine passer of the ball.
Neeskens was also a clinical finisher, scoring over 100 goals in his career. The Dutchman was also a rock-solid presence in the centre of the park and it was difficult to dominate his teams when he was patrolling the midfield.
He won several titles in his club career, including two Dutch Eredivisie titles and three European Cups with Ajax.
#8 Paul Scholes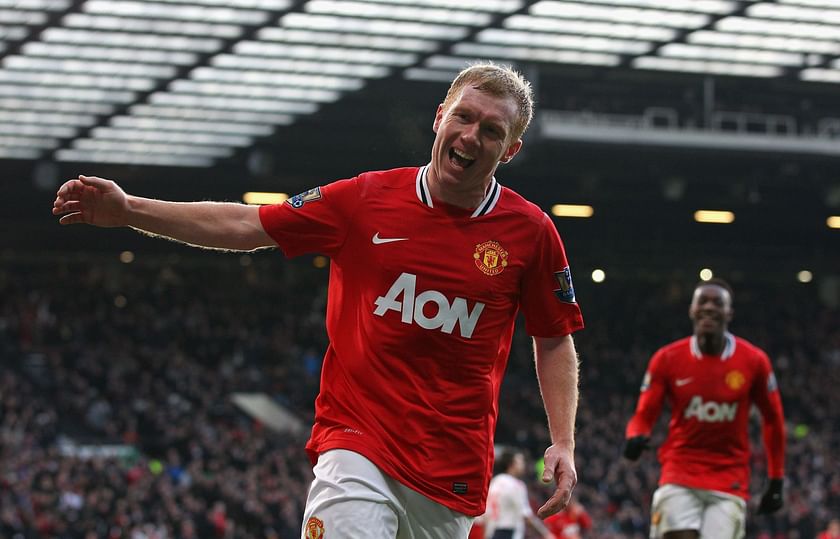 A one-club man who spent his entire career at Manchester United, Paul Scholes was a master of the art of passing. His ability to dictate the tempo of the game and find teammates with pinpoint accuracy was unparalleled, while his late runs into the box often resulted in crucial goals.
Scholes won 11 Premier League titles, two Champions League titles, and three FA Cups with United. He was also known for his tough tackling and work rate, despite his diminutive stature.
#7 Andrea Pirlo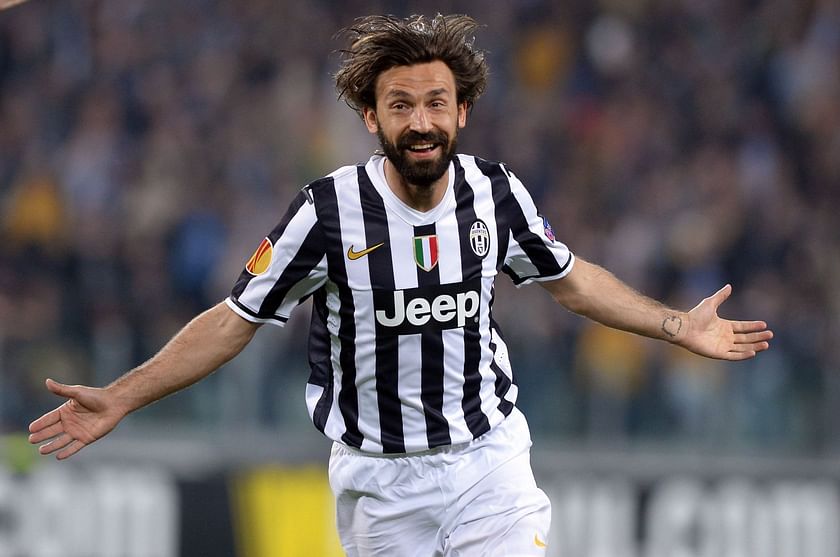 Known as the "Il Professore (the professor)", Pirlo's passing ability was nothing short of exceptional. With a range of passing that could pick out a teammate from anywhere on the pitch, Pirlo was the heartbeat of any team he played in.
He won numerous titles with AC Milan and Juventus, as well as the 2006 World Cup with Italy. Pirlo was also known for his free-kick ability and was a specialist in taking penalties.
The legendary Italian remained unfazed even when the stakes were high and nonchalantly went about being one of the greatest midfielders of all time.
#6 Frank Rijkaard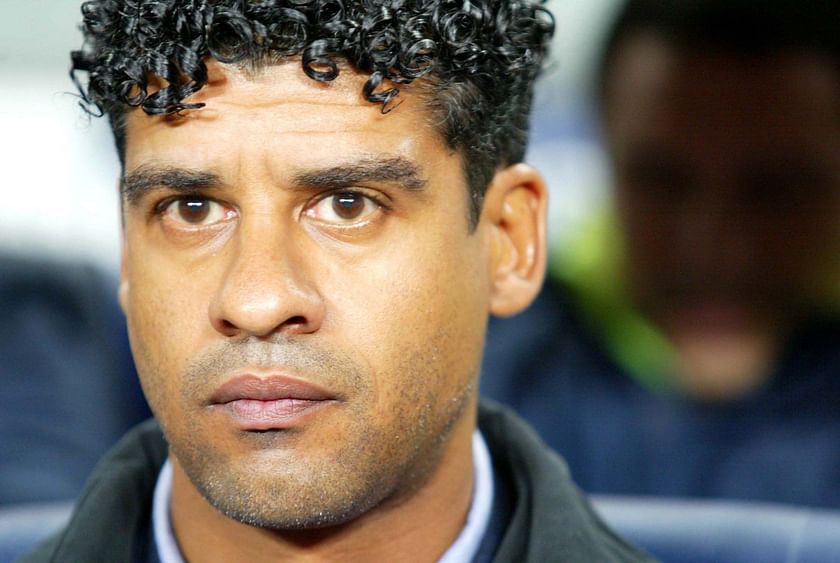 A dominant figure in central midfield for both club and country, Frank Rijkaard was known for his physicality, technical ability, and leadership. He played a key role in the AC Milan team that won back-to-back European Cups in the late 1980s and helped the Netherlands win the 1988 European Championship.
Rijkaard also coached Barcelona to two La Liga titles and a Champions League trophy. He was also a versatile player who could play as a central defender as well as a second striker. Rijkaard was so dynamic that he could play anywhere in midfield and completely ace the role.
#5 Lothar Matthaus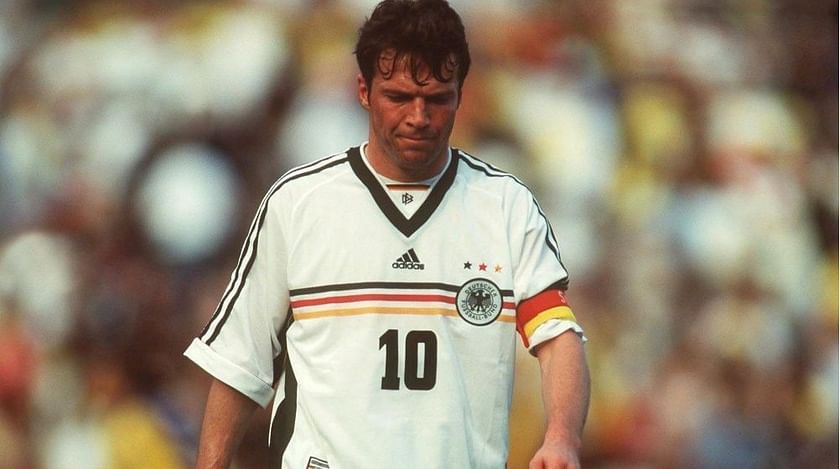 A complete midfielder who could tackle, pass, score, and create, Lothar Matthaus was a true box-to-box player. His tireless running and physical presence made him a nightmare for opponents, while his ability to read the game and make interceptions was unmatched.
Matthaus won six Bundesliga titles with Bayern Munich as well as the 1990 World Cup and the 1980 European Championship with Germany. He was also known for his long-range shooting ability and was a master of volleys.
#4 Michel Platini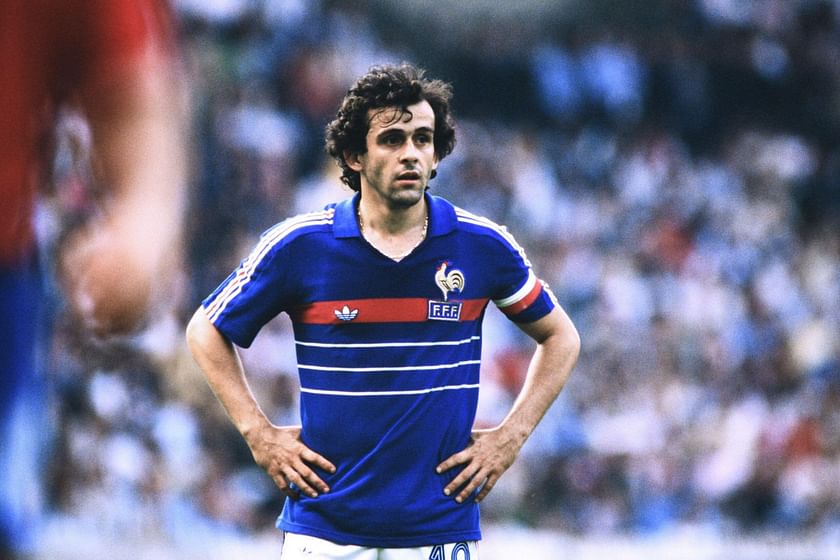 A three-time Ballon d'Or winner, Michel Platini was a true artist on the pitch. He possessed incredible technique, vision, and finishing ability, scoring over 300 career goals.
Platini won three consecutive Ballon d'Or awards from 1983 to 1985 and led France to victory in the 1984 European Championship. He was also a versatile player who could play as an attacking midfielder or a forward.
He was nicknamed "Le Roi (The King)" for his imperious ability and leadership qualities. Platini won two Serie A titles, one Frech Division 1 title, one European Cup, and one European championship in his decorated career.
#3 Zinedine Zidane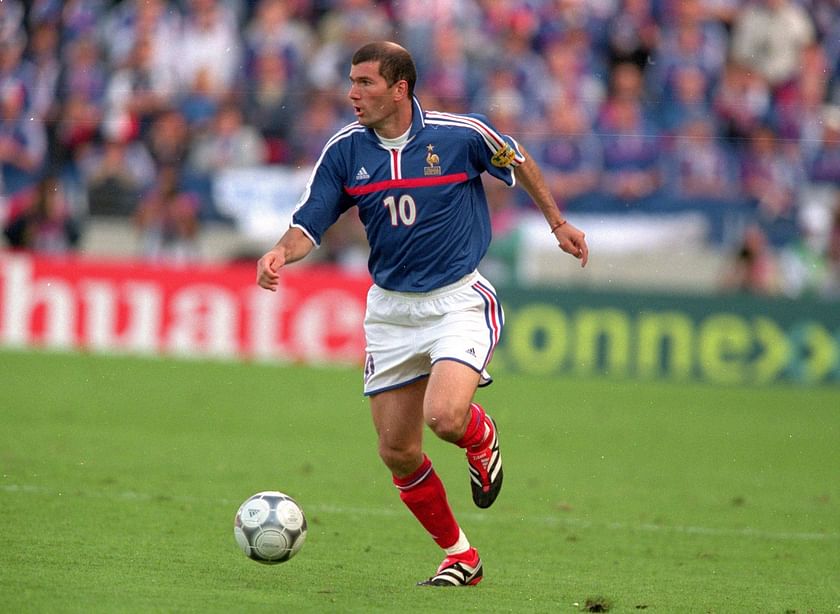 Perhaps the most gifted player on this list, Zinedine Zidane was a master craftsman with the ball at his feet. With his elegant touch, vision, and dribbling ability, he could make the most difficult of tasks seem effortless. He glided around the pitch and made it look as though he was ice-skating over God's green earth.
Zidane won numerous titles with Juventus and Real Madrid, as well as the 1998 World Cup and the 2000 European Championship with France.
He was also known for his clutch performances in big games, scoring crucial goals in matches like the 2001-02 Champions League final and the 1998 and 2006 FIFA World Cup finals.
#2 Andres Iniesta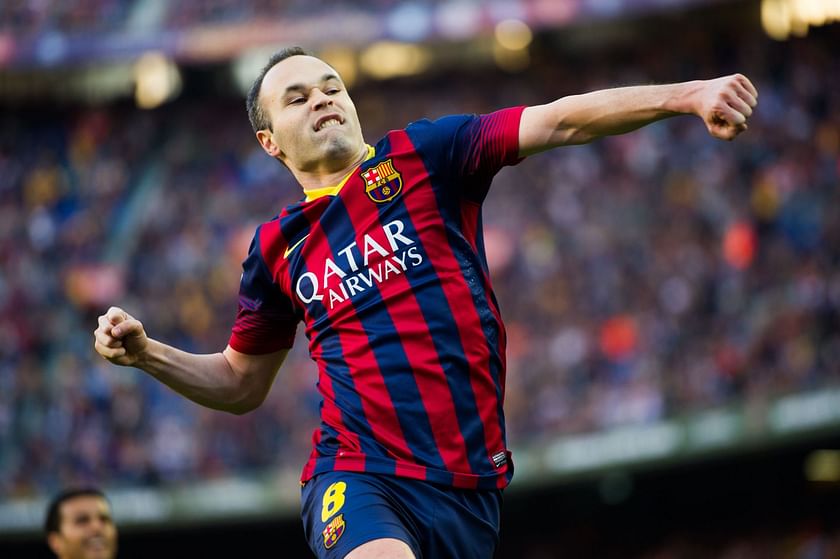 A key member of the legendary Barcelona and Spain teams that dominated world football, Andres Iniesta was a maestro in midfield. With his sublime touch, quick feet, and exceptional vision, he was a constant threat to opposing defenses.
Iniesta scored the winning goal in the 2010 World Cup final, capping off a magnificent tournament for him. He won four Champions League titles and nine La Liga titles with Barcelona, establishing himself as one of the greatest midfielders of his generation.
The legendary midfielder also won two European Championships and the 2010 FIFA World Cup with the Spanish national team.
#1 Xavi Hernandez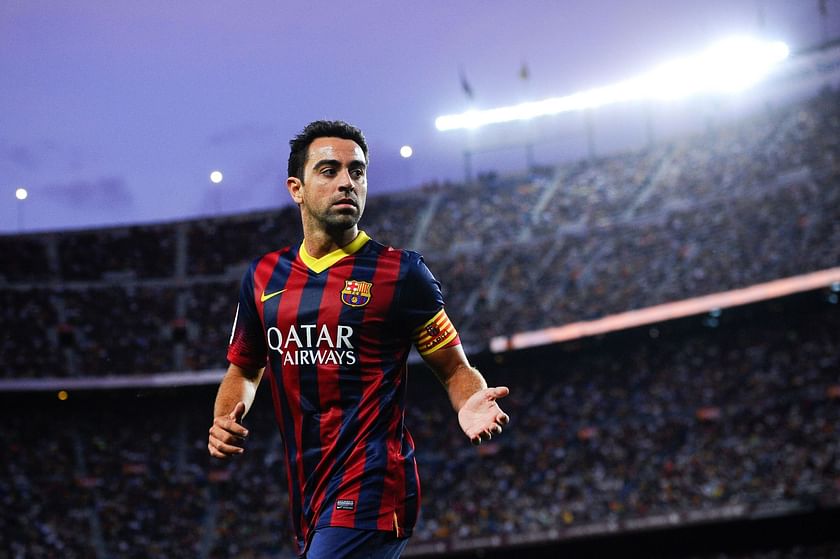 The heartbeat of the Barcelona team that won three Champions Leagues in six years and established themselves as one of the greatest club sides of all time, Xavi Hernandez was a true midfield genius.
His ability to control games and dictate the tempo of play was unmatched, while his vision and passing range were exceptional. Xavi won 25 trophies with Barcelona, including eight La Liga titles and four Champions Leagues.
The current Barcelona manager also played a key role in Spain's triumphs at the 2010 World Cup and the 2008 and 2012 European Championships.