With the release of Fortnite Chapter 4 Season 2, players have been rushing to the game in excitement over its futuristic biome. Following the latest update, they have been able to enjoy an array of new content on the island, including buildings and vehicles that clearly take cues from Cyberpunk 2077.
The new Mega City POI comes packed with several seasonal-themed cosmetic items for the Battle Pass. Players now also have access to a brand-new method of traversal throughout the biome - grinding over neon rails.
The update also brought with it a number of new weapons that the playerbase had never seen before. Both the Havoc Suppressed AR and Havoc Pump Shotgun, two of the newest weapons in the Havoc series, pack a heavy punch thanks to their high damage output and innovative reloading mechanisms.
Although the Kinetic Blade was recently added, it is already a fan-favorite among players for its ability to help them cover great distances, rush and slash their enemies with panache. On the other hand, the island now features various mythic and exotic weapons and NPC bosses where you can obtain them.
---
All Mythic and Exotic Weapons and bosses you can find on Fortnite Chapter 4 Season 2 island
With the latest update, Chapter 4 Season 2 has added a wide variety of Mythic and Exotic weaponry for players to find on the island. In certain cases, players will need to resort to measures like raiding a POI or killing a very powerful NPC in order to get them.
All Mythic and Exotic weapons and the boss you must beat to obtain them are listed below:
Mythic weapons
At this time, players may only get up to three Mythic weapons on the Fortnite island. They are:
Highcard's Havoc Suppressed Assault Rifle
Havoc Pump Shotgun
Overclocked Pulse Rifle
There are two ways to acquire any of the weapons listed above. In any case, players will need to travel to Rift encounters in the course of a Battle Royale match in Fortnite.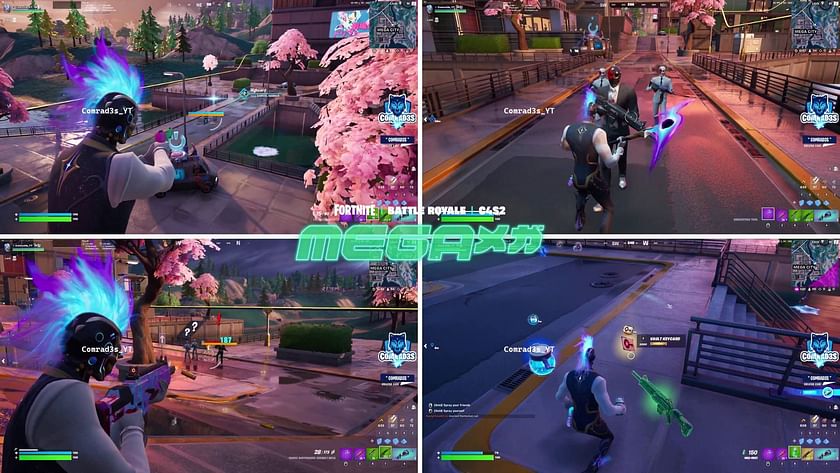 If they choose the first method, they will obtain Highcard's Havoc Suppressed AR and the Mythic Havoc Pump Shotgun. They just need to keep an eye out for the Rift encounter that takes place in the Mega City POI and spawns the Highcard Boss in a black suit accompanied by two Wildcard NPC bodyguards.
A blue symbol will be shown over his head to help you spot him. As soon as you see the Fortnite NPC, shoot him and kill any guards that come with him. Keep firing until you've taken care of them all.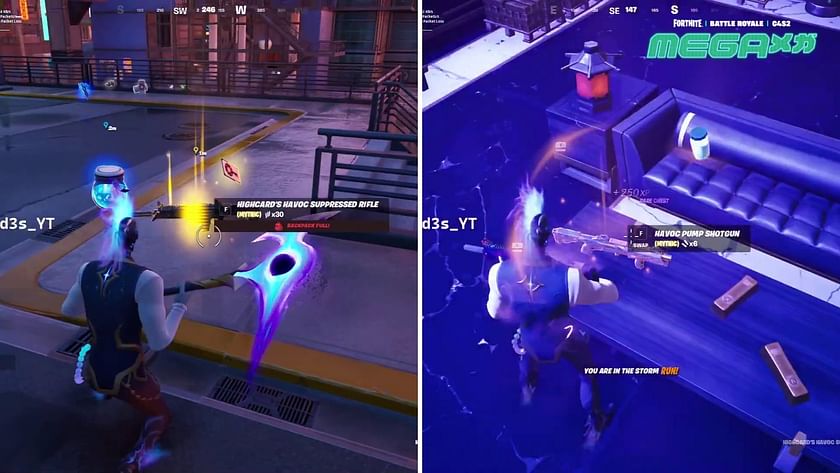 Upon defeating the boss NPC, he will drop the Mythic Highcard's Havoc Suppressed AR along with the vault keycard. Take the keycard to the vault underneath the Mega City POI and open it.
Once inside the safe, look for a table with a stack of gold bars as that's where you'll find the Mythic Havoc Pump Shotgun. Pick up the weapon and add it to your inventory. The Mythic Havoc Pump Shotgun deals 250 damage with each shot and has revived the "one-shot meta" in shotguns in Fortnite.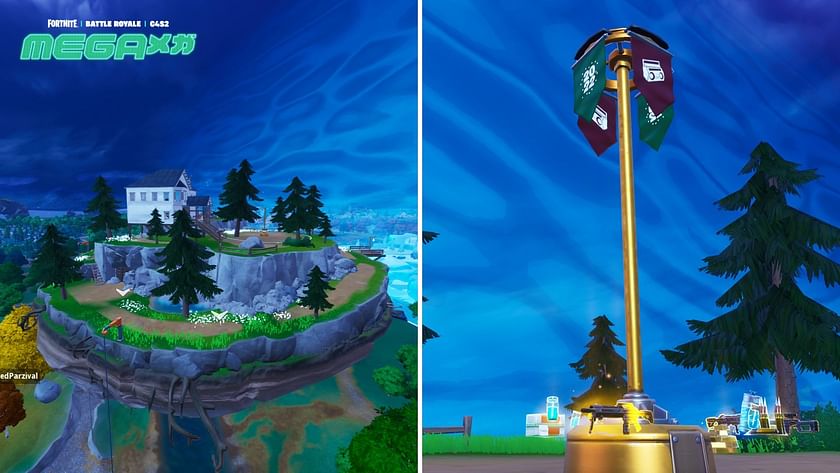 Secondly, if you claim a Capture Point on the Loot Island POI that floats above you during a Rift encounter, you will be rewarded with the Mythic Overclocked Pulse Rifle. The island will emerge in the sky, at which point you should use the ascenders to climb to the top.
Once you've reached the top, find a gold capture spot where you'll need to remain still for a bit to get the reward. Once conquered, it will drop legendary loot, including a Mythic Overclock Pulse Rifle equivalent to Slone's Mythic Pulse Rifle from Chapter 3.
In addition to these, the Mystica NPC in the Steamy Springs POI will soon be selling a Mythic Kinetic Blade, as seen in the gameplay trailer for Chapter 4 Season 2. It is also speculated that the Mythic blade is more powerful than the regular blade currently used by Fortnite players.
---
Exotic Weapons
Heisted Exotic Weapons, which initially appeared in the Chapter 4 Season 1 Most Wanted event, have been unvaulted and are now available for players to acquire and dominate their enemies with.
It won't be as simple to get them this time around as it was during the quest event last season. All the exotic weapons that may be found on the Fortnite island as of now are as follows:
Heisted Explosive Assault Rifle
Heisted Breacher Shotgun
Heisted Blink Mag SMG
Heisted Run N' Gun SMG
Heisted Accelerant Shotgun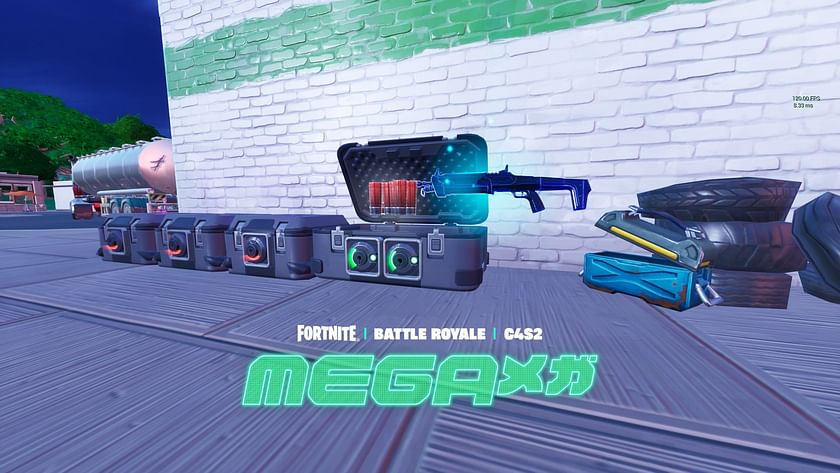 To collect them, players should look for Holo Chests, which require two keys to unlock. Excluding the Keymaster Augment, which offers two keys immediately upon activation, these can be acquired in loot chests throughout a Fortnite match.
You can find an Exotic Weapon in a nearby Holo chest if you have the appropriate keys with you. If you open the chest, you can claim the Heisted Exotic weapon that's within.