Sky Jellies are new creatures in Fortnite Chapter 4. Similar to Slurp Mushrooms from Chapters 2 and 3, they are bouncy and help players restore their effective health and bounce around.
Right after the WinterFest 2022 event ended, Epic Games released a new set of weekly challenges for the popular video game. One of these requires players to gain health or shields from jumping on Sky Jellies, which can be done easily.
Unfortunately, some gamers are having trouble locating these creatures, which is why we've prepared a simple guide that reveals where you can find them.
---
Players need only three Sky Jellies to complete Fortnite Chapter 4 Season 1 challenge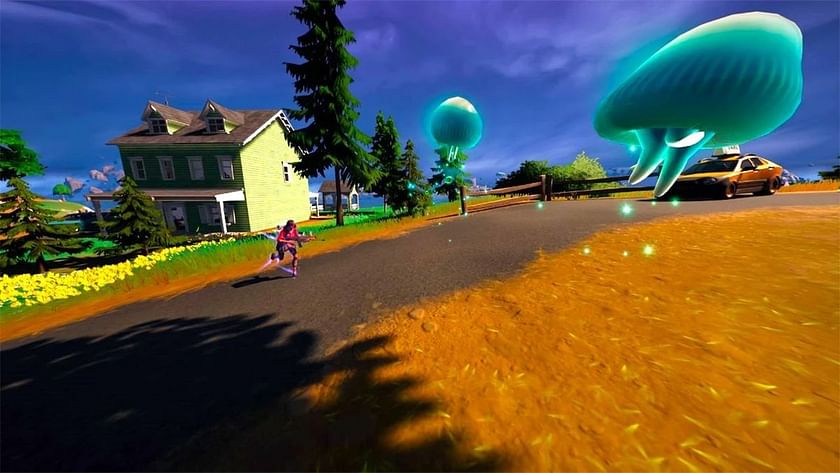 The current Fortnite Battle Royale map is split into several different biomes. The snow area is found in the northeastern part of the island, while grassland is mostly spread out from southwest to east.
Several named locations are located in the fall biome, including The Citadel and Anvil Square. This biome has a lot of Sky Jellies that you can use to complete the latest Fortnite challenge.
It requires gaining 50 health or shields from these creatures. Considering that each interaction with them grants 20 effective health, you only need to use them three times to complete the challenge.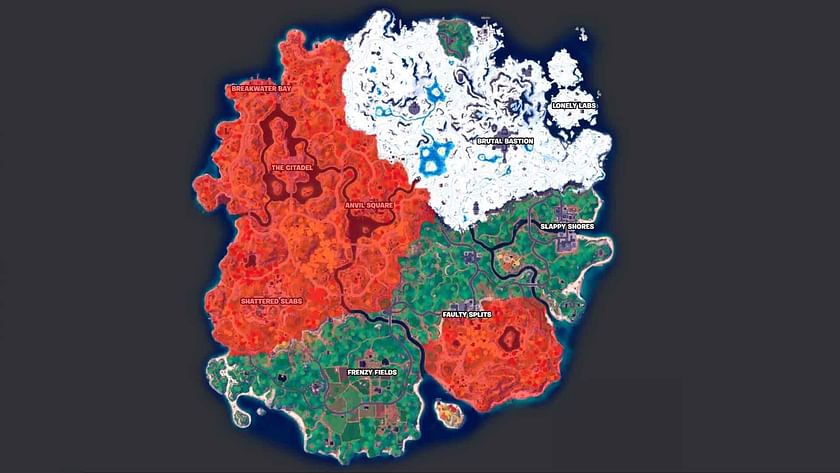 These health-restoring creatures are mostly found in the fall biome around Breakwater Bay, The Citadel, Anvil Square, and Shattered Slabs. They also frequently spawn southeast of Faulty Splits.
Sky Jellies may also spawn in the plains/grassland biome around Frenzy Farm and Slappy Shores. However, these locations seem to have less frequent spawn points.
It's very easy to spot the new creatures as each spawn point has a group of at least five Sky Jellies. To complete the new challenge, you simply need to jump on them when you are not at full health.
---
Fortnite Chapter 4 Season 1 weekly challenge controversy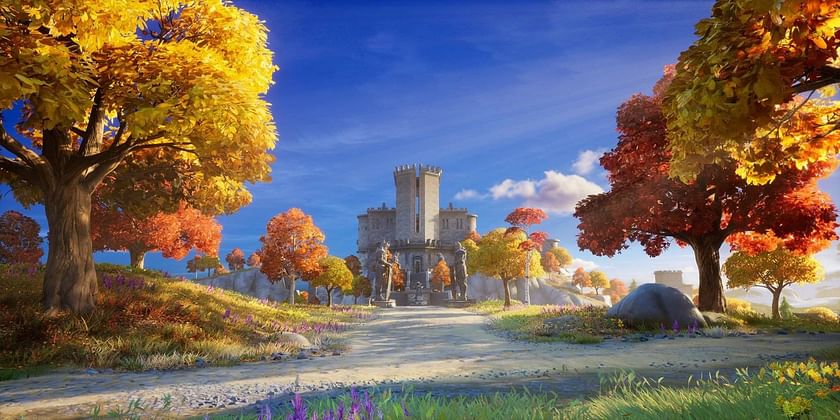 Completing each weekly challenge grants 16,000 XP in Fortnite Chapter 4 Season 1. Unfortunately, while the new chapter has brought a lot of amazing things to the video game, Epic Games has released unnecessary changes to the system.
In the new chapter, players only have seven days to complete the weekly challenges. This means that they can no longer stack the quests and complete them all at once at the end of the season.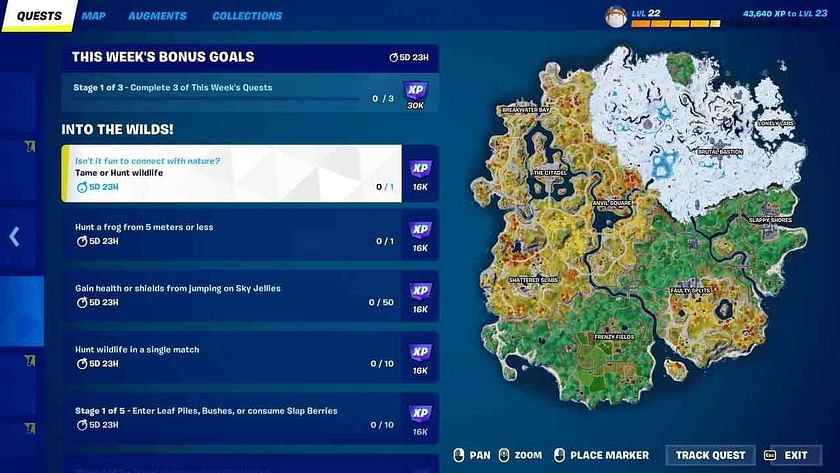 While players get bonus XP for completing multiple weekly challenges, the current system puts inactive players at a huge disadvantage. Due to this, Epic Games has received a lot of complaints.
It will be interesting to see if they do anything about the new challenge system. It's important to note that the Fortnite creator is having a company-wide winter break and won't release any new updates until Tuesday, January 3, 2023.