Fortnite Battle Royale players have a chance to unlock even more free cosmetics starting on Tuesday, February 21. Epic Games has released four new cosmetic items as part of the Most Wanted event.
The first part of the Most Wanted event had cosmetics that were obtainable by completing in-game challenges and earning Infamy. The second part, however, requires players to register on a special website to obtain new challenges, but most of them can be completed easily.
This article will explain how to participate in the new Most Wanted challenges. It will also reveal how to earn all the new rewards that can be obtained from the limited-time event.
---
New Fortnite challenges are available and grant four free cosmetic items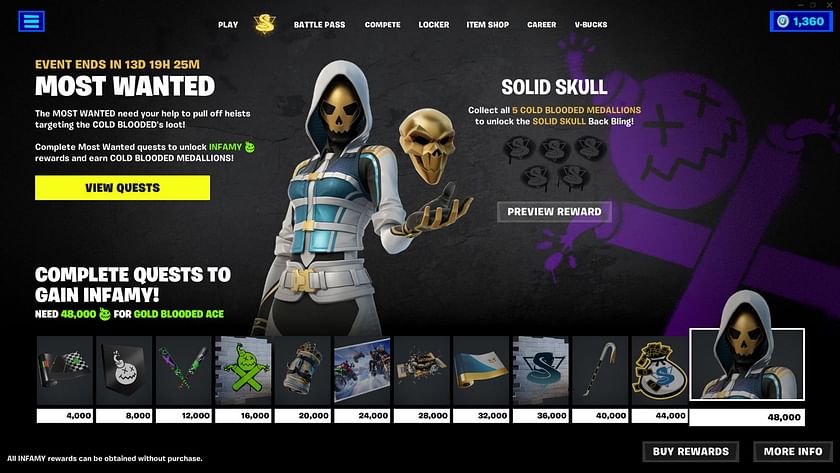 On Tuesday, February 21, Epic Games released a new set of challenges for the Most Wanted event. The challenges were released at 9 AM Eastern Time, and players have a week to complete them.
To get started with the Most Wanted Leaderboards challenges, you will first have to visit the official website of the event. Once you open the website, follow simple instructions to log in to your Fortnite account and earn free rewards.
Remember that these rewards are not the same ones you can unlock from the Most Wanted tab. For example, you can unlock the Solid Skull back bling and the Gold Blooded Ace skin from the tab, which is not true with Most Wanted Leaderboards challenges.
The new set of Fortnite challenges grants four cosmetic items. These items may come to the Item Shop later, but Epic Games hasn't revealed anything about this yet.
Here is a list of the new cosmetics you can earn:
GG Flamed emoticon
Live to Ride spray
Retro Rivals wrap
Clean Getaway loading screen
It's important to note that these free Fortnite cosmetics will not be available unless you sign up for the Most Wanted Leaderboards event on the website. If you're interested in completing them, visit the website above to get started.
You can unlock three rewards by participating in the challenge and connecting your Fortnite Battle Royale account. However, one challenge will require you to complete in-game tasks during the event, which can be quite challenging.
---
How to unlock new Fortnite cosmetics for free?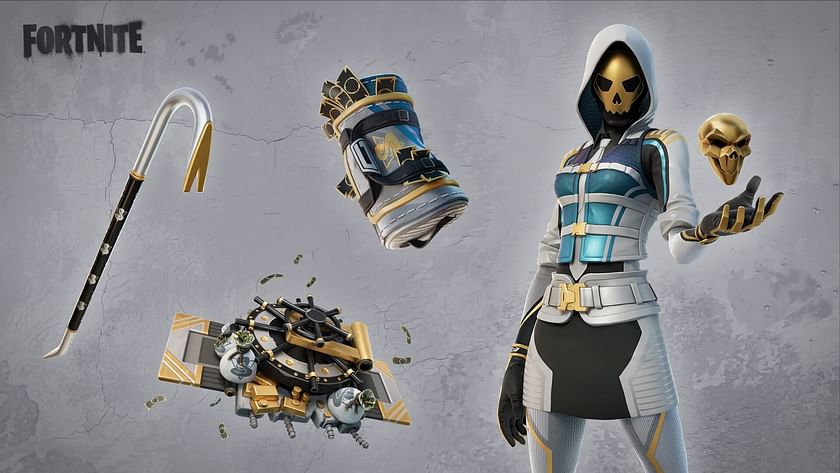 Once you complete the challenge registration by linking your Epic Games account, you will unlock the GG Flamed emoticon. Once you invite a friend to participate in the challenge, the Live to Ride spray will be added to your locker.
The Retro Rivals wrap is arguably the best reward from the new set of challenges, so you will need to work harder to unlock it. To add the wrap to your locker, you must open 10 vaults.
Finally, the Clean Getaway loading screen will be given to all participants after the challenge period ends. You should be able to obtain this free Fortnite cosmetic item on Tuesday, February 28.
The Battle Bus is heading into Fortnite Chapter 4 Season 4 soon! Check out the final Fortnite item shop today!