The latest Fortnite XP glitch is ideal for players looking to level up their Chapter 3 Season 4 Battle Pass quickly. Using this glitch, you can gain a lot of XP in a short period of time, helping you unlock various skins.
To complete the entire Battle Pass, players need to reach level 200. Each level requires 80,000 XP, which means that one can level up multiple times with the help of this latest glitch.
This article will provide a step-by-step guide on how to benefit from the latest Fortnite XP glitch. In case you need additional help, we have also included a video guide in the article.
---
Fortnite XP glitch grants quick Battle Pass levels
An interesting aspect about the latest Fortnite XP glitch is that it allows you to gain XP passively. This means that you simply need to perform a few actions to trigger the glitch. After this, you will receive XP every minute without doing anything else.
Here are all the steps you need to take to benefit from this glitch and level up easily in Chapter 3 Season 4:
1) Join the Fortnite XP glitch map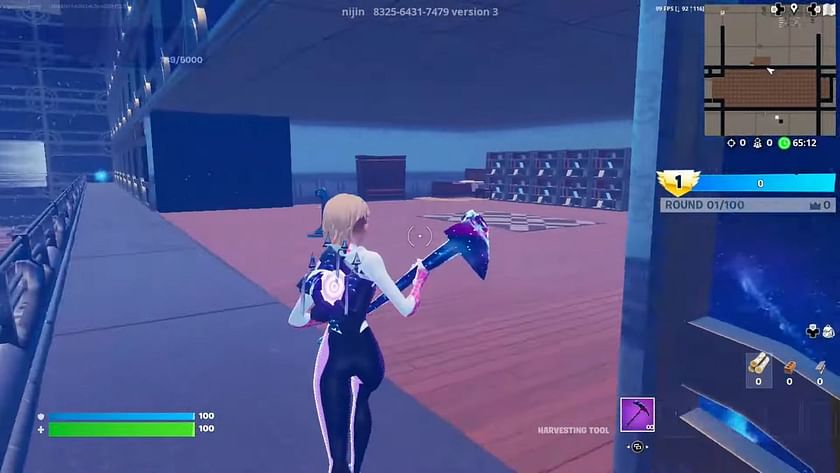 To gain levels from the new Fortnite XP glitch, you will first have to launch the game and open the game mode selection menu. From there, switch to the Island Code tab and enter 8325-6431-7479 as the code.
Before you enter the Creative Map, make sure that you have private matchmaking enabled. If you are on public matchmaking, you will not be able to interact with the buttons required to make this glitch work.
---
2) Find the closet with a hidden XP button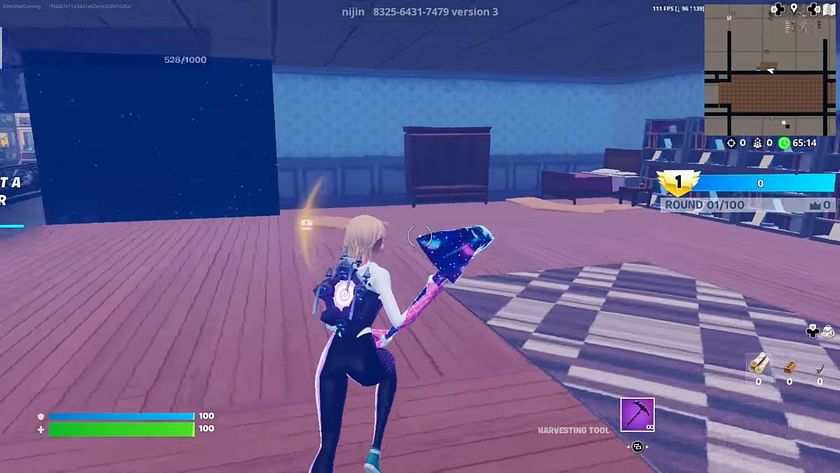 Once you enter the map, wait 10 minutes before performing any other action. If you trigger the glitch immediately, you will not receive a lot of XP.
After 10 minutes, find the closet that can be seen in the screenshot above. The closet has a secret button on its right side and you will have to interact with it in order to trigger the Fortnite XP glitch.
---
3) Find more XP buttons and interact with them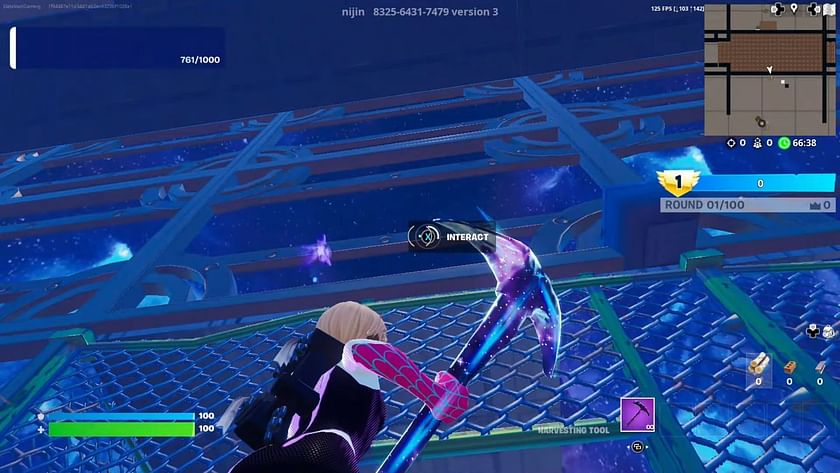 Interacting with this closet will unlock many other XP buttons that will help you level up. However, finding them is somewhat tricky as they are all invisible. Fortunately, you simply need to walk alongside the edge and look up to find these buttons.
Once you interact with these buttons, you will start gaining considerable amounts of XP. Furthermore, there is another step that you can take to gain even more from this glitch.
---
4) Interact with the secret bookcase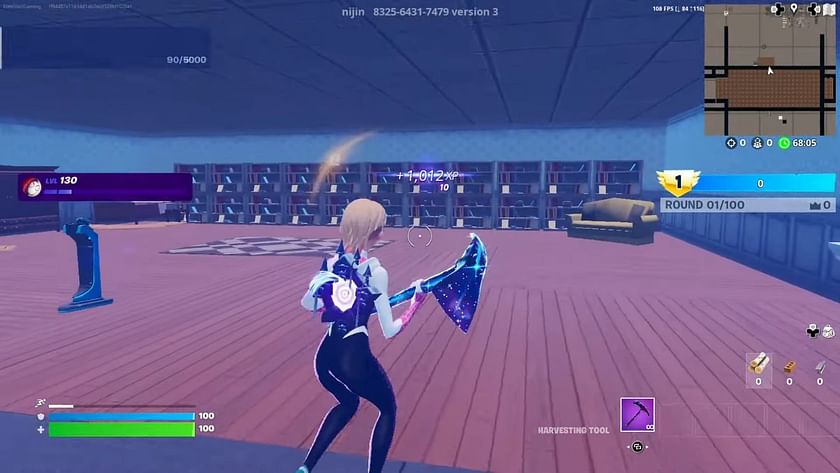 The last step of the glitch requires you to go back to the room with the closet. In this room, there are a few bookcases that are positioned on the left side of the closet.
You simply need to approach the sixth bookcase from the left side (the fifth from the right side), find an invisible button above it, and interact with it.
---
It should be noted that taking advantage of glitches can get your account suspended by Epic Games, so use them at your own risk.