Fortnite Chapter 3 Season 4 live event is happening in less than three hours. However, someone has already leaked a video of the event, revealing its aspects.
As many expected, the Herald will play a major role in the event. However, some players may be disappointed with the end of Chapter 3. The leaked video shows the event's important details, including what happens after.
This article will reveal everything you need to know about the latest Fortnite Chapter 3 Season 4 live event leak. Please remember that the article contains major spoilers.
---
Fortnite Chapter 3 Season 4 live event major spoilers have been leaked
The leaked video shows loopers fighting at the Reality Tree. Considering that the Herald has kept her eye on the tree since the beginning of Chapter 3 Season 3, this doesn't come as a surprise.
It turns out that the tree has a lot of power, which the antagonist can use to destroy the entire island.
The video shows loopers fighting against the Herald, who arrives at the Reality Tree with a Chrome tornado. The Herald is completely immune to damage, and loopers cannot do anything to stop her. Furthermore, she is strong enough to stop rockets with her hand.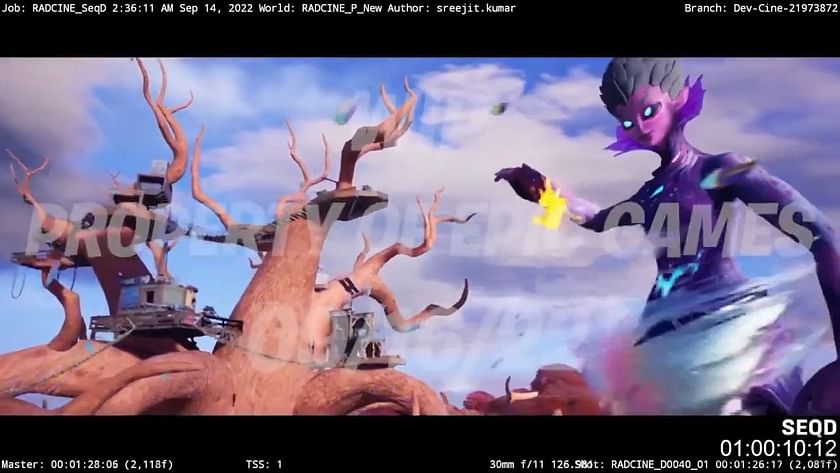 At one point, the Herald will completely disappear from the island. But upon emerging, she will be massive and much more powerful. With just one touch, the Fortnite antagonist will defeat loopers and turn the entire island into Chrome.
Shortly after, the Herald will merge with the Reality Tree and turn it into Chrome. After this, the entire universe appears to be destroyed, and only the Zero Point will remain.
At the end of the Fortnite Chapter 3 Season 4 live event, the Last Reality Mothership will appear and take the Zero Point. However, the energy source will explode, destroying the Mothership and escaping.
Due to this, there is a good chance that the Seven will intentionally arm the Zero Point to destroy the Last Reality once and for all.
---
Is this leak fake?
The latest Fortnite Chapter 3 Season 4 live event leak is most likely legitimate. After Epic Games decrypted the live event data, dataminers revealed some interesting images, including the Herald Tree.
Furthermore, the leak is quite similar to the short trailer Epic released a few days ago. The visual shows loopers fighting at the Reality Tree and trying to defend the island.
The video was made on September 16, 2022, which is why Epic Games has probably changed a few facets. However, most details will remain the same, and we expect to see the island destroyed again.
The Battle Bus is heading into Fortnite Chapter 4 Season 4 soon! Check out the final Fortnite item shop today!
Edited by Sijo Samuel Paul