The all-new Fortnite Chapter 4 Season 2 map has finally been released, and players can expect significant changes. Along with some alterations to the old island, players will now have an entirely new Mega biome to explore in the southeast corner of the map.
In addition to this new biome, the Tundra will be returning in the north, the grasslands will take up the west, and plains, rivers, and lakes will run through the middle of the island.
---
Every new location on the Fortnite Chapter 4 Season 2 map
A lot will be happening on the island as soon as the Chapter 4 Season 2 downtime ends. The new Mega biome will be buzzing with players exploring the new locations. This biome is divided into a busier neon-urban Mega City and a relaxed and aesthetic Mega Mellow.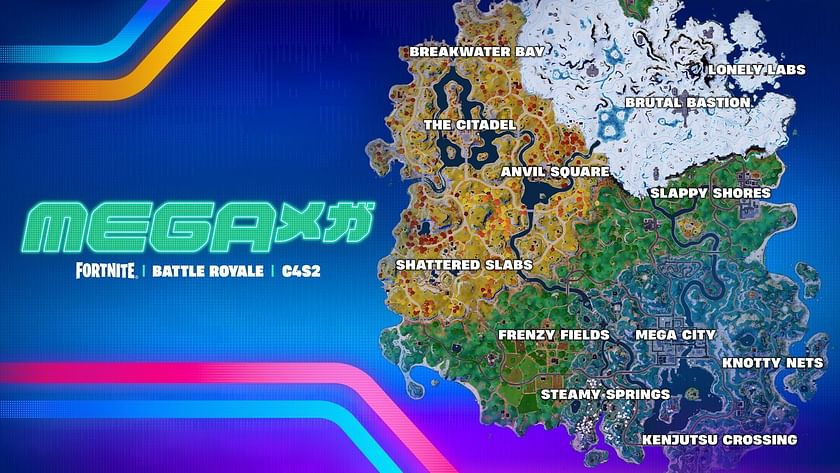 The Mega City is filled with high-rise buildings, all-new vehicles, Grind Rails, and neon signs. On the other hand, players can find cherry blossoms and fresh, teal-tinted grass all around the new POI. Other new locations include Steamy Springs, Drift Edge, Knotty Nets, and Kenjutsu Crossing.
"Cause Havoc at "Steamy Springs," drive a Nitro Drifter to the "Drift Ridge" car track, sharpen your Kinetic Blade skills at "Kenjutsu Crossing," and more!"
Clearly, the Fortnite Chapter 4 Season 2 map is a major upgrade from last season. Players will notice that almost the entire southeast quadrant of the map is completely new and certainly has a lot of exciting things to offer. In fact, the new Mythic Katana can also be found in the new biome from the Mystica NPC.
---
Loot Lake floating island returns to Fortnite Chapter 4 Season 2
Although the highlight of the new season will be the new biome, including Mega City and Mega Mellow, other parts of the map have also received exciting changes. The official gameplay trailer revealed the return of the floating island on top of Loot Lake. The island has always been a hot drop, given the abundance of loot available there.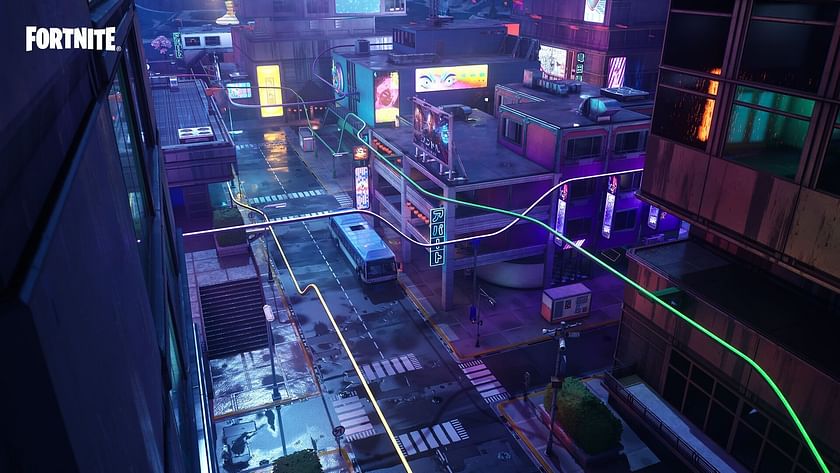 Players might be familiar with some of the other POIs on the map:
Breakwater Bay
Lonely Labs
Brutal Bastion
The Citadel
Anvil Squares
Slappy Shores
Shattered Slabs
Frenzy Fields
The new map offers extremely high mobility as players can now find the Rogue Bike and Nitro Drifter car across the map. Mega City is also equipped with grind rails that help transport players faster. They can also shoot at enemies from the rails after slowing down.
The Fortnite Chapter 4 Season 2 map also features a brand new cyberpunk theme, which will make for an exciting season as players explore all the new locations and wreak havoc around the island.
Edited by shwetangparthsarthy