The latest of the vehicles to get added to Fortnite Chapter 4 Season 2 are Rogue Bikes. While they share certain similarities with Dirt Bikes, they are extremely different, not just in design but functionally as well.
As seen in the trailer, Rogue Bikes have features such as high acceleration, sharp turning, and come equipped with boosters. They are perfect for driving through the streets and narrow lanes of futuristic Japanese POIs. With that said, here's where to find Rogue Bikes in Chapter 4 Season 2.
---
All Rogue Bike locations Fortnite Chapter 4 Season 2

Considering that the Rogue Bike is futuristic in design, it may only spawn in the newly added futuristic Japanese biome. Since it's been designed with the intent of blending in with the neon cityscape, it would make sense to find it within the confines of futuristic POIs.
There are four new POIs on the island, with the largest and most densely populated one being Mega City. It's the beating heart and soul of this season; thanks to official artwork, it houses a Rogue Bike showroom (as seen in the article's cover image).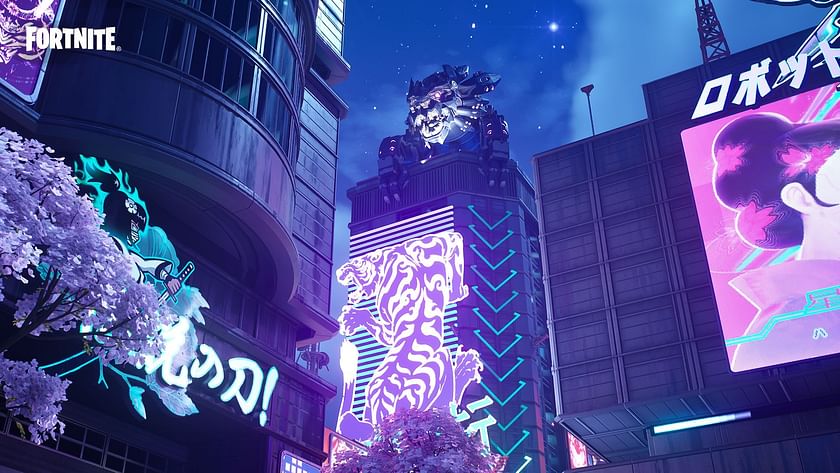 While artwork does not always translate into real gameplay at certain levels, this is a good indication that players will be able to find Rogue Bikes en masse in Mega City. While this may be true, they will not be found in clusters, but rather spreaded out across the POI.
Moving on to other POIs, Steamy Springs and Knotty Nets will likely not be the ideal places to look for Rogue Bikes.
While there's no doubt they will spawn in these POIs as well, judging by how they look, it's a more rural setting on the island. Such being the case, the spawn rate/chance of Rogue Bikes will be lower than usual.
Last but not least, Kenjutsus Crossing seems to be a semi-futuristic POI. Despite it being open, there are a few structures in the area. Now, if these are traditional in design, Rogue Bikes may not spawn here. With all that said, Mega City will probably be the best place to find these futuristic bikes.
---
Will Rogue Bikes spawn outside of the Japanese influenced biome in Fortnite Chapter 4 Season 2?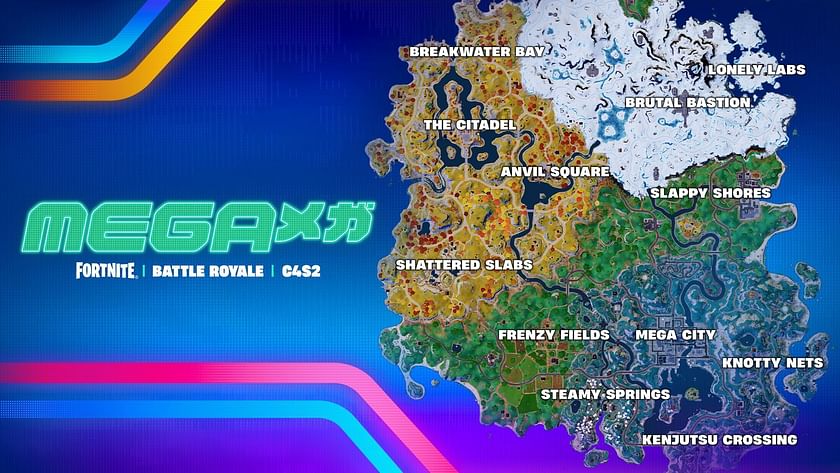 At the moment, it's hard to confirm whether or not they will spawn anywhere apart from the areas in and around Mega City and other similarly themed POIs. As mentioned, since they are themed in a specific manner, having them show up all over the island will make no sense.
However, this doesn't mean that players will not be able to drive their Rogue Bikes outside of the futuristic-Japanese themed biome if they choose to. On that note, it's left to be seen how efficient this type of vehicle will be on open and uneven terrain in Chapter 4 Season 2.
Since Epic Games has implemented a lot of real-world physics in Fortnite, it's very likely that using the Rogue Bike on dirt-roads will result in poor performance. While it won't perform as intended, the functional aspect itself will be limited and curbed to a large extent.
The Battle Bus is heading into Fortnite Chapter 4 Season 4 soon! Check out the final Fortnite item shop today!