Fortnite's latest update has introduced a lot of changes to the game ahead of the end of Chapter 4 Season 1. With Chapter 4 Season 2 right around the corner, this is one of the final updates the game is going to get.
It introduced a lot of challenges, but it also brought back a lot of weapons. A ton of arms have returned from the vault this season, such as the Pump Shotgun, the SCAR, and more.
Now, the Infantry Rifle is back after update v23.50 went live. Here's where you can find the latest unvaulted weapon in Chapter 4 Season 1.
---
Fortnite guide: Where to get the Infantry Rifle in Chapter 4 Season 1
The Infantry Rifle was first introduced in Chapter 1 Season 7, and has been in and out of the vault since then.
This is the latest change in its status and the fan-favorite gun is once again available for Fortnite players.
There are currently three main locations that one can get the Fortnite Infantry Rifle from:
Chests
Floor Loot
Supply Drops
Chests are the easiest way for players to hunt for this item, which comes in all rarities up to Legendary. Since the loot boxes are found all across the map, it's easy to find and open them.
Players can head to POIs for the most chests, but there are plenty in quiet locations, too. Here's where all of them can be found in this season.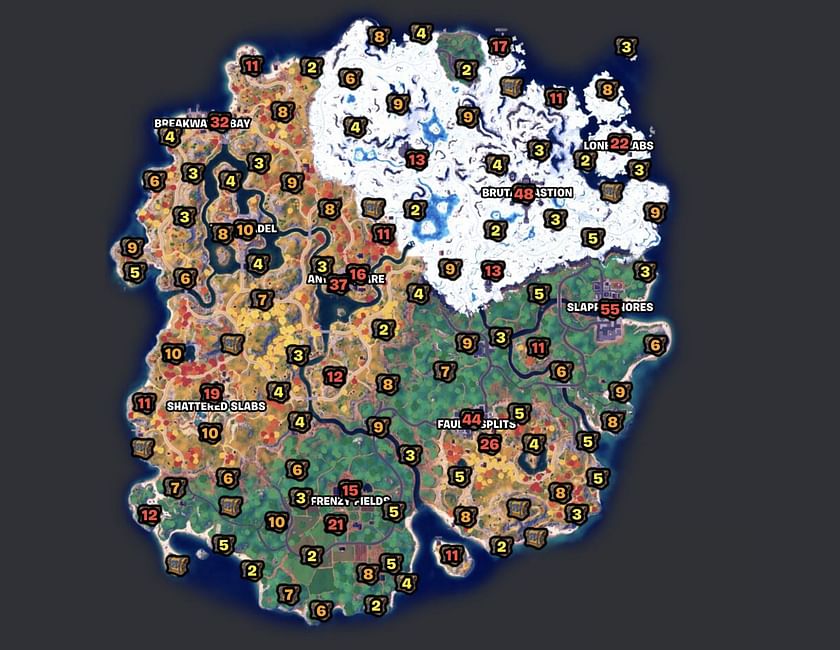 Slappy Shores has 55 chests and several other POIs have plenty. With a new weapon, it's best to head there and search every chest until you find one. That may take a while to do since the drops are random, but it's the best way to search.
Alternatively, the Fortnite Infantry Rifle can be found on the floor. The loot shows up everywhere and it's easy to see. This is probably easier than searching chests because you can instantly see whether or not the gun is an Infantry Rifle.
Finally, supply drops are the last option, and those would drop only Epic or Legendary versions of the gun. This is a rare drop since there are so many weapons that can be present.
Additionally, Supply Drops typically don't come down onto the map until late-game scenarios, so it's not wise to count on finding one there. Furthermore, there's only a few of them in each game and everyone has access to them and can see where they are.
For now, the Infantry Rifle is not available from a vending machine or for purchase from an NPC, but if it stays in the loot pool for a while, that may change. At the moment, you'll just have to resort to looking around for one as there's no surefire way to get this particular gun.
It was unvaulted alongside the Six Shooter, so there are now quite a lot of unvaulted weapons available in Chapter 4 Season 1.
The Battle Bus is heading into Fortnite Chapter 4 Season 4 soon! Check out the final Fortnite item shop today!