Australia vs Pakistan 2019
About Australia vs Pakistan 2019
The Pakistan Cricket team is scheduled to tour Australia in 2019 for a 34-day tour and will play a T20I series and a Test Series against Australia. The Australia vs Pakistan 2019 T20I series will be the first bilateral series to be hosted by Australia in this format.
Table of Contents
Also, the Australia vs Pakistan Test Series on this tour is of significance, as it will be the first series of Pakistan in the ICC World Test Championship 2019-21.
The Tour Matches
The Pakistan Cricket team will begin its tour from 31 October 2019, with an unofficial T20 match against Australia XI at Melbourne Cricket Ground. After the conclusion of Aus vs Pak T20I series, the Pakistan Cricket team will play a two day match against Australia A, in a day/night format. Also, a 3-day match is also scheduled to be played between Pakistan and Australia XI before the commencement of the Test Series.
The T20I Series
The T20I series between Australia and Pakistan will have 3 matches, which shall be held at Sydney, Canberra and Perth between 3 November 2019 and 8 November 2019. Pakistan has an edge in the T20I format of the game against Australia cricket team and has won 12 matches out of 20 played between the two teams.
The Test Series
The Test Series on Pakistan Tour of Australia 2019 will be a part of the ICC World Test Championship schedule. Australia has already played its first series and is at the fourth spot on the World Test Championship Points Table, whereas Pakistan will be playing its first series in the Tournament. The Australian team has played 64 matches against Pakistan and has won 31 of them, whereas Pakistan has won only 15 of them.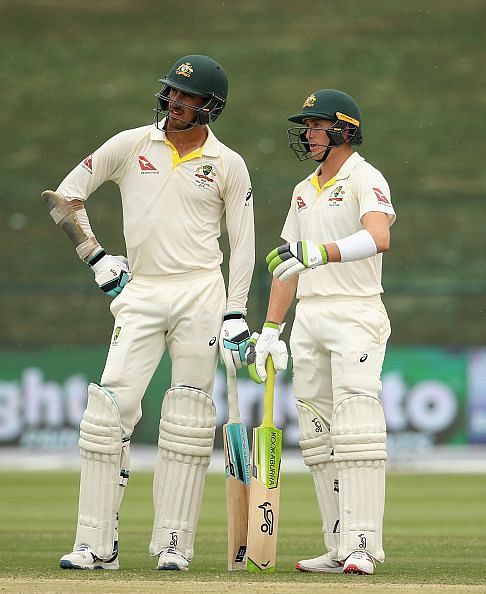 The Test series has only two matches, one at The Gabba in Brisbane from 21-25 November 2019, and the other at The Adelaide Oval from 29 November - 3 December 2019 and will be a Day/Night match. Australia has not lost a match at The Gabba since 1988 and is yet to lose a Day/Night Test match as well.
Also see - Australia vs Pakistan schedule 2019
•
Last Modified Nov 21, 2019 15:37 IST