2nd Sultan of Johor Cup: India draw Pakistan 0-0
823 //
14 Nov 2012, 20:40 IST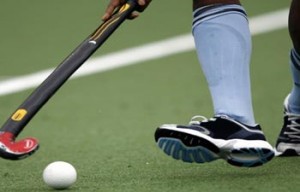 Indian junior men's hockey team dropped points for the first time in the second Sultan of Johor Cup, settling for a goalless draw with arch-rivals Pakistan at the Taman Daya Hockey Stadium in Johor Bahru, Malaysia.
The draw was a much improved result for Pakistan, who were handed a 1-5 walloping by India in the inaugural edition last year.
Despite the draw, India continue to top the points tally with seven points from three matches behind Australia, who have logged six points from as many games sending title hopes of hosts and defending champions Malaysia in peril after edging past them 3-2 in an earlier game.
India are the only unbeaten team in the tournament.
Like day two of the tournament, the match once again got off to a delayed start after heavens opened and prevented the scheduled start of the day's opening game between Germany and New Zealand.
The match saw India not only dominate possession from the word go but launch attacking moves before Pakistan slowly settled down to initiate raids in the Indian citadel.
It was a coast-to-coast action towards the end of the first half. Both teams, however, failed to force any penalty corners in the first half.
Pakistan earned their first penalty corner in the 39th minute but Irfan Muhammad failed to make the most of the opportunity.
India had a chance to go one up in the 46th minute but Prabhdeep Singh's volley banged the upright.
The men in blue enforced a penalty corner in the 60th minute but could not profit from it.
Both teams went all out for the much need match-clincher but goals continue to elude the two teams.
India take on New Zealand in the fourth league tie on Thursday.